Though I am looking forward to 2018 and what it has to offer (or what opportunities I can seize), there is no year like 2017 for me. This year was really a time of change for my family and I, and I look back fondly on these memories. I want to share with you guys my biggest highlights of the year.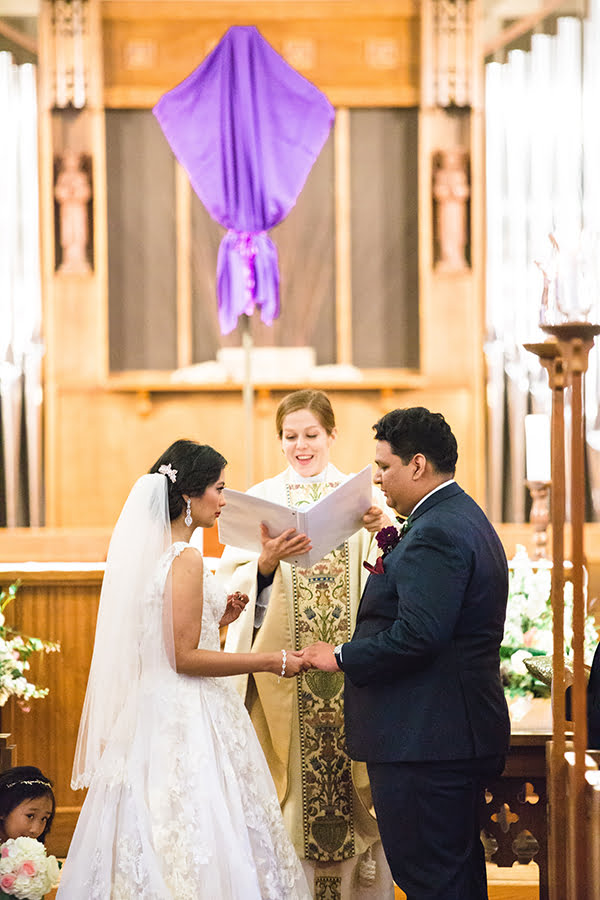 Our wedding
On March 18, 2017, Cecilio and I finally tied the knot and said our vows to love and hold each other forever, in front of God, our family and friends. It was an amazing moment, though I did have a little bit of snot coming down my nose (partially from tears and from allergies). I will never forget how much Cecilio's voice cracked as he teared up too. It was a cloudy day, but the sun started to open up after the ceremony. We had a wonderful time enjoying every moment together with our loved ones. At first, I did not want a huge ceremony in front of so many people: we originally invited 150-something guests but ended up having less than 110 show up. But I loved it and I don't regret it at all; how often will you have ALL of your friends and family together in just one place? We just felt so much love from each other and from everyone!
Our Mexico honeymoon
2 days after the wedding, Cecilio and I jetted off to Playa del Carmen, Mexico for our honeymoon for a week. Wow. Talk about paradise. We spent the majority of our time being beach bums and swimming in the water for hours, walking around the streets of Fifth Avenue (Playa's famous strip full of shops, bars, cafes and restaurants), checking out the animals (parrots, manatees, turtles, fish, etc.) and swimming in the underground river at Xcaret, marveling over Chichen Itza, and eating mouth-watering Mexican and Mayan food. It's a moment we will never forget, a moment of relaxation and forgetting about all of the stress of wedding planning and just enjoying each other. I just cannot wait for more memories together as a married couple!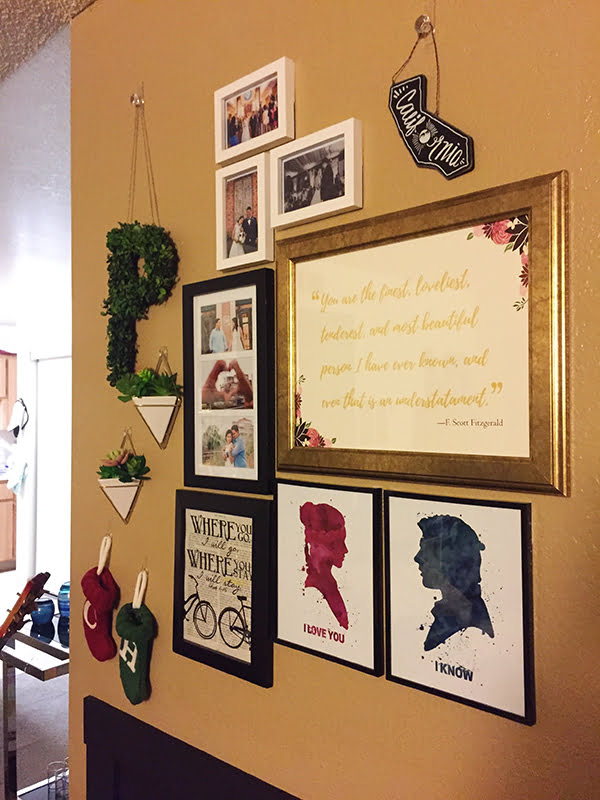 Moving into our first apartment together
For Cecilio and I, this is quite a big deal because we spent our whole lives living with our parents up until we got married. Even his younger sisters moved out before he did (Carmela, who just turned 26 moved out for work but eventually moved back into their parents', and Sabina went to SF for university and has that classic dorm experience). I mean, Cecilio could've moved out a while ago since I had a full-time job for a while but it did save us a lot of money, and there was no way I could've moved out on my own between battling health issues from 2011–2014, helping my mom with my autistic younger sister after my dad passed away (and before she met my stepdad) and finishing up school to get my degree. Our move-in day was on April 7. So after the wedding and honeymoon, we switched off staying at each others' parents' houses every few days. When we first moved in, it was raining so hard and I just remember how much Cecilio and his dad struggled to bring up our couch and bed, especially because we live on the 2nd floor and our staircase is winding. It took a while for me to adjust and I was honestly overwhelmed during the first few weeks, but I eventually settled in and went crazy with decorating! I love building our lives together and having that freedom away from our families (though I do miss them).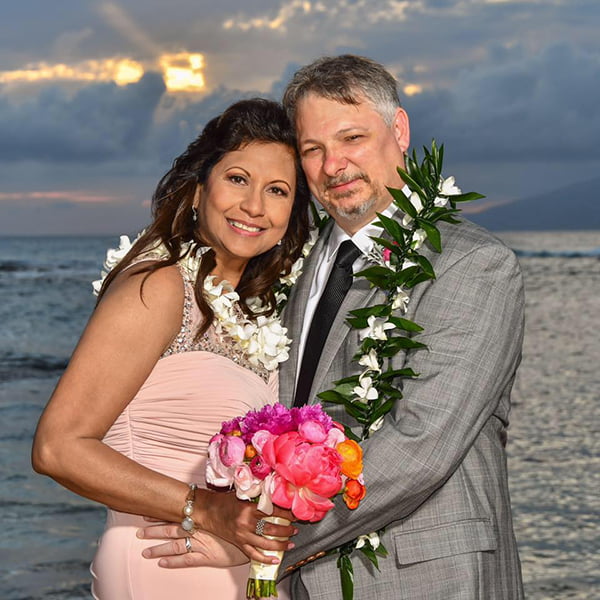 My mom and stepdad's wedding/elopement
A month after my wedding, my mom and now-stepdad, Bart, flew to Hawaii and got married there. How funny and awesome is it that your mom gets married the same year as you?! Now I have a bigger extended family in Wisconsin, including a stepbrother, Jacob (Bart's son), who should be moving here in California in a few weeks. Bart has been a wonderful father figure to us and I am so happy that my mom has found love again.
New job
6 months after my wedding, I started my new job! I work at a food bank as a marketing coordinator/graphic designer/copywriter. I will be honest and say that hard work has paid off and adding my old blog to my resume and cover letter really helped a lot, along with talking about my experience with social media and knowledge of analytics during the interview. We host one of the largest Thanksgiving 5k/10k races in the US, and it's a classic Sacramento tradition to participate in it (this year we had about 29,000+ participants). The proceeds go to our services such as providing food to our partner agencies to give to the community, career workshops, after school programs for kids, computer classes, ESL classes, free clothing, free diapers, immigration consulting services and refugee resettling services. Where I work is unique in that we provide way more than food, and we aim to help others become independent and self-sufficient. I love being a part of that and helping the community.
Here's to a wonderful 2018, and living it up to the fullest along with reaching your highest potential!
Hannah is a travel writer, graphic designer, and the founder/editor of Hannah on Horizon. She is based in Sacramento, California, living with her husband and two adorable dogs. She shares tips on how to experience luxury travel on any budget, and how to maximize time at each trip or destination, no matter what your budget or amount of vacation time at work. She enjoys making you feel like you have visited each destination with her through her storytelling and informative writing style.