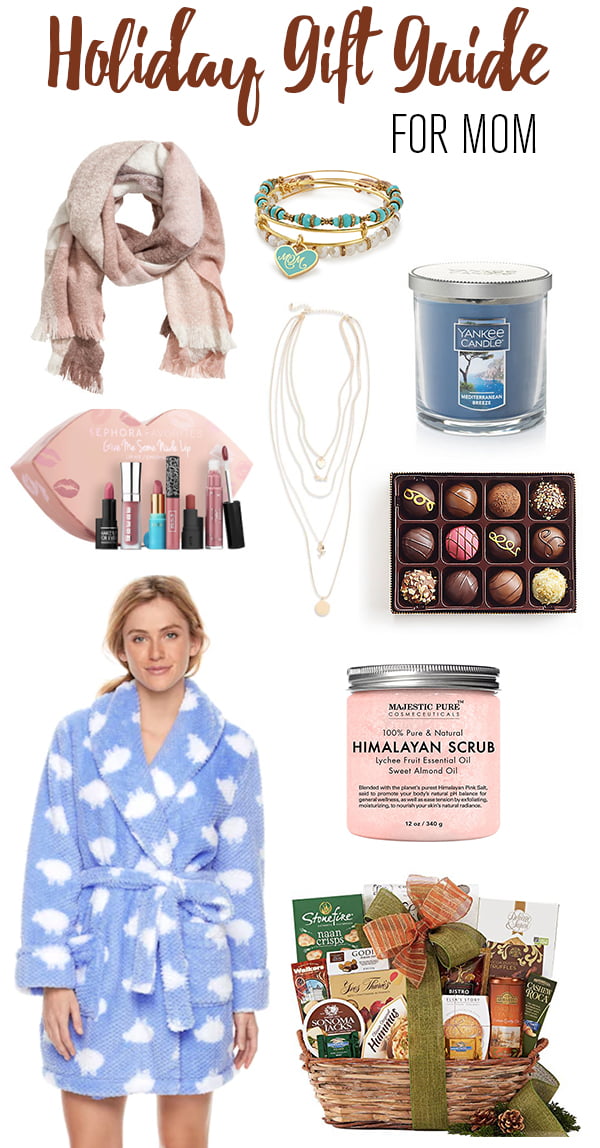 Happy December everyone! It's the most wonderful time of the year—Christmas! Now I know that many other bloggers are participating in "blogmas", where you blog everyday (especially something Christmas-related). I will not be doing that since I have no time or energy to be blogging everyday, but I do have some holiday posts up my sleeve.
My mom first comes to mind when I think of Christmas shopping, because her birthday is on the 6th. And since no one in my family knows about this blog (or my former one), I will let you guys know that my stepdad has been planning her 60th birthday party, which is actually going to be tomorrow. I will be picking up vases and flowers, and my mother and law and our family friends will be helping us. My mom is super easy to shop for: she loves wine, high-end makeup, and stress-relieving products. Did I mention that she looooves wine? She even turned me on to drinking it, and now she and my stepdad have given me a lot of bottles!
This gift guide emphasizes pampering products, because as we all know, moms are busy taking care of each other before they can take a breather and set time for themselves. They deserve to be appreciated and indulged too. I know my mom is juggling between working full-time while taking care of my younger sister who has autism. Thankfully, we all have a strong family support system, and everyone helps each other as needed.
Stuck on what to buy for your mom? I have this little guide right here!
H&M | Color-block scarf
Alex and Ani | Mom bracelet (set of 3)
Yankee Candle | Mediterranean Breeze Candle
Sephora | Give Me Some Nude Lip
BP. | 5-Strand Mixed Pendant Necklace
Godiva | 12-piece Signature Chocolate Gift Box
Majestic Pure | 100% Pure and Natural Himalayan Scrub
Women's SONOMA | Textured Plush Short Robe
Wine Country | The Connoisseur Gift Basket
What do you plan to gift your mother this Christmas?
Hannah is a travel writer, graphic designer, and the founder/editor of Hannah on Horizon. She is based in Sacramento, California, living with her husband and two adorable dogs. She shares tips on how to experience luxury travel on any budget, and how to maximize time at each trip or destination, no matter what your budget or amount of vacation time at work. She enjoys making you feel like you have visited each destination with her through her storytelling and informative writing style.