You've probably heard horror stories about how expensive the City by the Bay is…in some cases, more so than NYC! Yes, coming from a Bay Area native, San Francisco is not realistic for most people to live in. And while visiting as a tourist may cost you a pretty penny, exploring on a shoestring budget can be done. I would know, since Cecilio and I visit multiple times a year. Here are some tips on how you can explore San Francisco on a budget, so you can save to splurge on future dream travels!
If you're driving, try to park in City parking garages and lots.
SFMTA-owned (SF Municipal Transportation Agency) parking areas are going to be much cheaper than a privately-owned garage. For example, the Pier 39 (Fisherman's Wharf) garage cost $10/hour ($12/hour on the weekends), with the maximum rate being $50–$60. Most people who visit Pier 39 can expect to spend a few hours there, and drop some extra cash on food, gifts, and other attractions. It all adds up, especially in the biggest tourist attraction in the city.
Compare those parking rates to the Civic Center Garage, where Cecilio and I parked when we went to the Van Gogh Immersive Exhibit. Hourly rates are about $3–6/hour.
Buy the Clipper Card to access Bay Area transit
Since Cecilio and I primarily drive around the City, we aren't as familiar with the public transportation system (the last time I took the BART was for elementary school field trips!). The BART (Bay Area Rapid Transit District) is SF's main public transportation system, which takes you to all across the Bay Area and encompasses five counties—San Francisco, San Mateo, Alameda, and Contra Costa.
In order to use the BART, you must buy a Clipper Card, which is only $3 and allows you to reload as needed. If you automatically reload online, your card is free! You have the option to order the card online, pick it up, or download the Clipper app.
The best part about using the Clipper Card is that you can also access other Bay Area buses, ferries, and BART parking lots!
Eat at the off-beaten path
Most travel advice directs you to eat away from the major tourist attractions, and the City is no exception. The restaurants at Pier 39 were overpriced, and quite frankly, forgettable. You're paying for the view.
Okay, if you have to eat at Pier 39, go to Boudin for the clam chowder on sourdough bread, which is the city's most iconic dish and is only $10.99.
San Francisco is a foodie city, buzzing with Michelin Star restaurants and tasty hole-in-the-wall tasty hidden gems. Some of the best burritos are located in the Mission. Go to Chinatown for some dim sum, Japantown for the best ramen, or North Beach for Italian.
I also recommend eating during lunch or happy hour, as it is more affordable than dinner.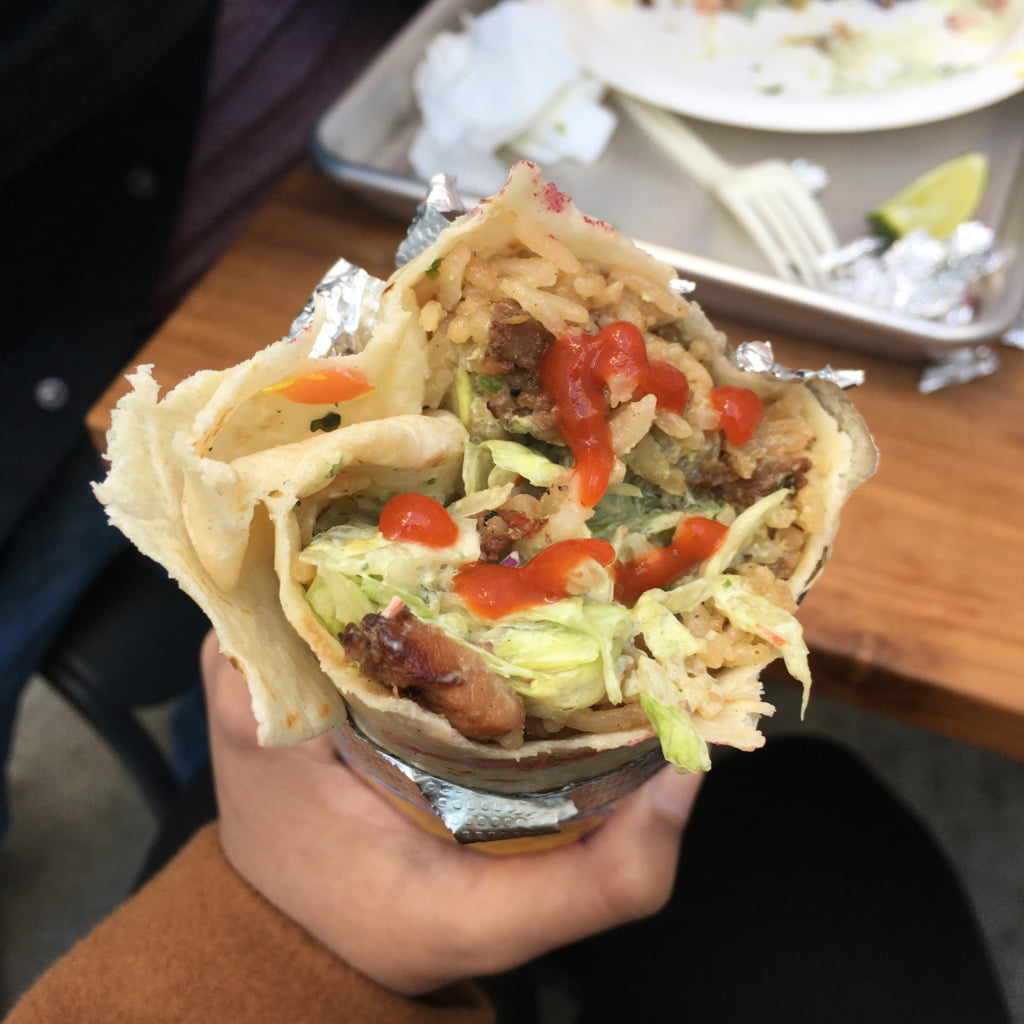 Take advantage of free walking tours
SF City Guide offers daily walking guides for free (or donation-based). You can check out their weekly schedule and it shows you what parts of the City they will be in. There are multiple tours in different areas going on at the same time, hour-to-hour, so it's completely up to you to decide which neighborhood you would like to visit. The tour guides lead you through the nooks and crannies of the neighborhood. It's completely flexible, and if they go on all day with different guides. If there is another one you would like to visit later in the day or the next, you are free to do so! I actually want to do this with Cecilio sometime so we're not driving around like headless chickens figuring out where to go without a plan (which we have done many times).
Get some R&R at one of the parks
When you're feeling a little overwhelmed by the city hustle and bustle, take a break and grab a blanket, picnic basket and lunch to just chill at one of the many parks, like Golden Gate Park, Mission Dolores, and the Presidio. Oftentimes these parks have the most spectacular views of the city since they are atop of the hills.
BONUS: Hotel Resources
Since I have not stayed in many SF hotels living close by, I am sharing other travel bloggers who have compiled lists of budget-friendly hotels and hostels, linked below:
Have you ever been to San Francisco before? Hopefully, this post will help you stretch you budget should you decide to go there in the distant future!
Hannah is a travel writer, graphic designer, and the founder/editor of Hannah on Horizon. She is based in Sacramento, California, living with her husband and two adorable dogs. She shares tips on how to experience luxury travel on any budget, and how to maximize time at each trip or destination, no matter what your budget or amount of vacation time at work. She enjoys making you feel like you have visited each destination with her through her storytelling and informative writing style.