You know that saying, "The Earth without art is eh?"
I couldn't agree more.
From the songs you listen to in your car to the paint-and-sip class you do with your friends to the annual Nutcracker performance that rolls around during the holidays…that all involves art. Despite the calls for incoming college students to major in something "practical" and "lucrative" like business or anything in the medical field, we need art for our mental, and yes, physical well-being.
According to Americans for the Arts, 72% of Americans believe that arts unify communities regardless of age, race, and ethnicity. The arts also strengthen the economy, drive tourism and revenue, and create social impact. Those aren't the only benefits of supporting arts and humanities!
Aside from food, adventure, and relaxation, art is a big reason we travel. That is why we can get lost for a few hours in a museum, carve out some time to watch a Broadway show or trek all the way to England to visit Stonehenge after learning about it in art history class. It's why we tear up when we see the Sistine Chapel.
But you don't need to fly abroad to enjoy the beauty around, you, especially with these insane airline prices these days (but when they calm down, of course you can book your dream trip to Italy and see all the Reinaissance art!). The US is so rich in culture and history, and it's reflected everywhere you go.
Without further ado, here are the most artsy cities in the US!
No Time to Read? Pin Now, Read Later!
Disclaimer: This post uses affiliate links, which means I make a commission if you book through this post. If you do decide to book using my links, thank you so much for your support!
The 26 Most Artsy Cities in the US
Los Angeles, California
Contribution by Alanna of Periodic Adventures
Los Angeles is one of the most artsy cities in the US as it's home to the film industry, Hollywood, historic music venues, and numerous theatres. Acting as an art pilgrimage destination for actors, musicians, and performers of all kinds, Los Angeles is the perfect destination if you're looking to indulge in the arts.
First, visit the Getty Museum and Getty Villa to see one of the world's most impressive collections of art in some of the most visually stunning buildings in the city, where the Getty Museum is sleek and modern and the Getty Villa is a replica of an ancient Roman summer home. Other notable art museums include the modern Broad (pronounced broh-d) with the infinity-mirrored exhibit, LACMA, a modern art museum, and the Autry, which houses an impressive collection of Western art.
You don't need to go to a museum to see stunning art as you'll find murals around the city, making them some of the best Instagram spots in Los Angeles! Some of the most famous include Colette Miller's Angel Wings, the many depictions of our beloved late Kobe [Bryant] and his daughter GiGi, and the pink wall at the Paul Smith store on Melrose.
Be sure to visit historic music venues like the Whisky-a-Go-Go on Sunset and those in West Hollywood. For classical music fans, the Walt Disney Concert Hall and the Hollywood Bowl have amazing shows each year!
The Pantages brings Broadway productions each season, but there are also smaller theatres like the Ahmanson Theatre and Pasadena Playhouse.
Finally, be on the lookout for rotating exhibits and pop-ups that come to Los Angeles. Because it's a big city, there's always something exciting and limited going on!
New York, New York
Contribution by Sydney of A World in Reach
New York City is a cultural hub home to world-class art museums, Broadway, art and culture festivals, and much more.
When you think of New York City, Broadway is probably one of the first things that comes to mind. NYC's theater district is home to 41 theaters showing renowned productions, mostly musicals. Many shows make their debut on Broadway before going on to tour the country or internationally.
Broadway shows aren't the only performing arts attractions in New York City. The Lincoln Center for the Performing Arts is another cultural gem, hosting the New York Philharmonic, the Metropolitan Opera, and the New York City Ballet. During the holiday season, don't miss the world-famous Radio City Christmas Spectacular featuring the Radio City Rockettes, which is held each year at Radio City Music Hall.
If you enjoy visiting art museums, there are plenty you can add to your NYC itinerary. New York City is home to some of the most famous museums in the world including the iconic Metropolitan Museum of Art (the Met), the Museum of Modern Art (MoMA), and the Guggenheim Museum. These museums are home to some of the most famous paintings in the world including Van Gogh's Starry Night (at the MoMA), Washington Crossing the Delaware (at the Met), and so many more.
Being a cultural hub, NYC is home to dozens of festivals showcasing art in various forms. The Tribeca Film Festival highlights the best in cinema, while the annual Armory Show showcases cutting-edge contemporary art from around the world.
Even if you're not visiting a museum or attending a performance, you can experience the artsy side of the city simply by being there. There are talented street performers on every corner as well as sculptures, murals, and other forms of street art highlighting the arts and culture of NYC.
San Francisco, California
Contribution by Hannah of Hannah on Horizon
San Francisco is already one of the most beautiful cities in the world full of rich culture, and you can find every aspect of its arts scene at your fingertips.
Upon your first arrival in San Francisco, prepare to marvel over some of the most epic landmarks in the US such as Golden Gate Bridge, Palace of Fine Arts, San Francisco City Hall, Grace Cathedral, and Coit Tower. Those buildings were a result of an architect's vision.
With world-class companies like San Francisco Ballet, San Francisco Symphony, and San Francisco Opera, the City by the Bay is the perfect destination for culture seekers.
There are over 44 museums in San Francisco, so you are bound to find one that suits your interests. The most well-known art museum is San Francisco Museum of Modern Art (MoMA), the sister museum of New York's MoMA. This makes San Francisco one of the best cities for art museums.
Don't count out the others such as de Young, Asian Art Museum, Legion of Honor, Fine Arts Museums of San Francisco, and Walt Disney Family Museum. If you're more interested in the sciences, make sure to check out the Exploratorium or the California Academy of Sciences, which is an aquarium, museum, planetarium, and indoor rainforest rolled into one building.
Immerse yourself in San Francisco's ethnic enclaves, Chinatown, Japantown, and North Beach for a slice of Little Italy. For hipster culture, super-detailed murals, boutiques, and delicious burritos, head over to Mission District!
Whether you are visiting for a family getaway, romantic date night, or solo staycation, you can get a chance to enjoy San Francisco's art scene that's tailored to your needs and interests!
Seattle, Washington
Contribution by Hannah of Hannah on Horizon
Home to grunge music and the movement, it shouldn't be any surprise that Seattle is one of the most artsy cities in the US. 
Seattle birthed some of the biggest grunge bands such as Nirvana, Pearl Jam, Soundgarden, and Alice in Chains. Currently, the Museum of Pop Culture (MoPOP) has an exhibit dedicated to Nirvana, featuring the late frontman Kurt Cobain's clothing, photos, guitars, backstage passes, and letters. For hardcore fans of the band, you can visit his memorial bench at Viretta Park, which is near his house where he died by suicide.
Seattle is home to many popular indie rock bands, such as Death Cab for Cutie, Amber Pacific, Acceptance, and The Classic Crime.
For ballet lovers, you're in for a treat; the Pacific Northwest Ballet is one of the top companies in the US, with the highest per capita attendance. The company was founded in 1972 under the directorship of two former New York City Ballet dancers.
On the visual arts side, Seattle is renowned for Dale Chihuly, a glass artist whose work mimics plants, sea creatures, and other life forms with vibrant colors. The Chihuly Garden and Glass is a museum that takes you through his sculptures, and there is a greenhouse and outdoor "garden", with Space Needle right next door.
If you purchase the Seattle CityPASS, you can save up to 46% on admission to Seattle's top attractions, including Space Needle, with the option of visiting MoPOP, Seattle Art Museum, and Chihuly Garden and Glass.
Even though Seattle may appear as a drab and grey city, the art scene in all mediums is colorful.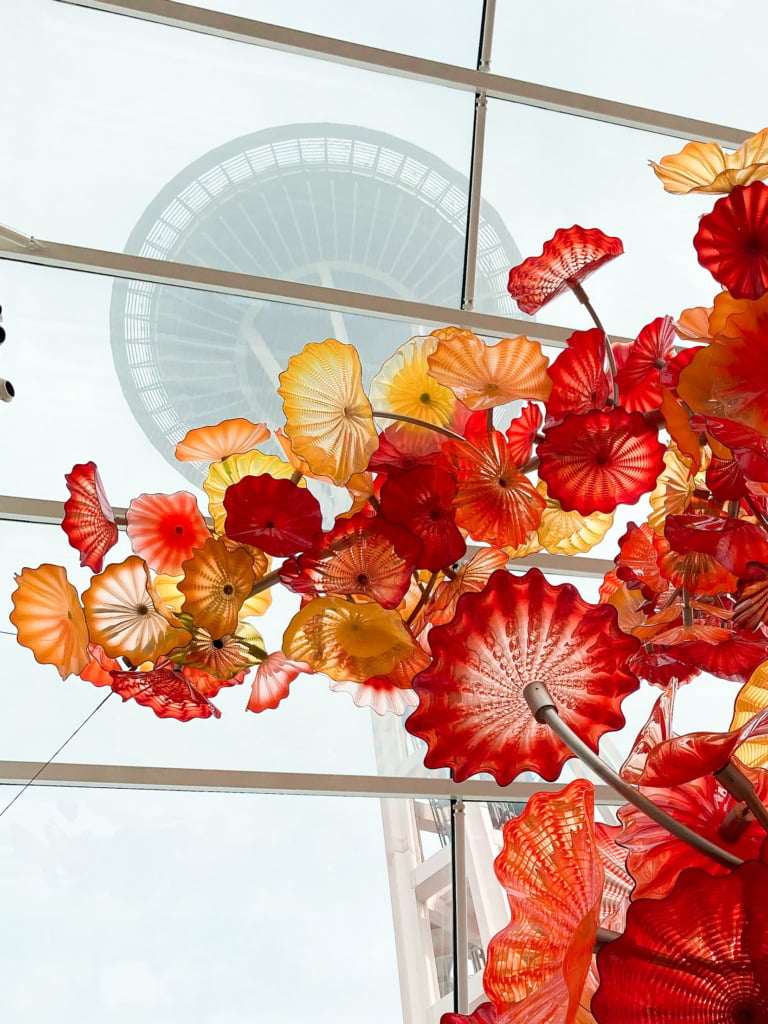 Santa Fe, New Mexico
Contribution by Denise of Chef Denise
Santa Fe is widely regarded as one of the most artsy towns in the United States. Home to a wealth of art museums and galleries, Santa Fe provides plenty of opportunities for art enthusiasts to explore.
Some of the city's most renowned museums include the Georgia O'Keeffe Museum, the Museum of Indian Arts and Culture, and the Museum of International Folk Art. These are all easily accessible from the historical downtown area.
Of course, Santa Fe's art scene isn't just limited to its museums. The city is also home to two art districts. Canyon Road boasts over 100 galleries, the most concentrated gallery area in the city. Railyard Arts District is a little further from the town center but is also worth a visit to the galleries that showcase the works of local artists. On Tuesdays, those interested in culinary arts can also check out the farmers market too.
In addition to the official arts districts, the historic Santa Fe Plaza area also has a number of galleries wedged between restaurants offering traditional New Mexican food. You'll also find local artisans displaying handmade jewelry and wares on the sidewalk here.
Santa Fe also has several theaters for performing arts like the Lensic Performing Arts Center, which hosts dance, theater, and music ensembles, and the Santa Fe Opera House.
Finally, Santa Fe is home to a number of art festivals throughout the year, including the Santa Fe Indian Market, the Santa Fe Folk Art Market, and the Contemporary Hispanic Market. These festivals provide an opportunity for artists from around the world to showcase their work, while also giving visitors a chance to browse and purchase some truly unique pieces.
Atlanta, Georgia
Contribution by Alex of Twenty Something Traveler
Atlanta, Georgia is a city rich in culture and history, so it comes as no surprise that it has become one of the most artsy cities in the United States. Not only is it a hotspot for up-and-coming musical artists and major filming locations, but it is also an excellent city for anyone hoping to admire the local art.
One of the most well-known art museums in Atlanta, The High Museum, is an impressive museum with pieces from several different countries, cultures, and eras. The museum has 5 different levels, so you can expect to spend hours inside admiring everything from paintings and photographs to sculptures and furniture. For any budget travelers out there, the museum is even free every second Sunday of each month!
Atlanta is also famous for its vibrant murals and graffiti. One of the best spots for admiring this type of art is Krog Street Tunnel. Located outside of the tunnel are giant murals painted by local artists that change them out every now and then, but inside the tunnel, you can bring your own can of spray paint and unleash your inner artist.
After visiting these artsy locations, end the day with a show at The Fox Theater, which welcomes the best Broadway shows, movie festivals, concerts, and more.
Portland, Oregon
Contribution by Hannah of Hannah on Horizon
When one thinks of one of the most artsy cities in the US, Portland pops up in their head.
Oregon's largest city embraces the creatives and the eccentric types; hence their "Keep Portland Weird" slogan, which is a mural behind Dante's Nightclub. Because of this, Portlanders are open-minded, kind, accepting, and not afraid to dress unconventionally. You'll find different subcultures in Portland from hipsters to goths to granola girls (or guys).
Portland hosts multiple art walks every month, such as First Thursday in Peal District, Last Thursday in Northeast Alberta, and First Friday in Central Eastside. These events showcase current and up-and-coming artists and celebrate Portland's art scene with live music, acrobats, and a soiree with wine and snacks.
Film buffs going to love the numerous film festivals Portland hosts yearly. There are two film festivals for the LGBTQ: Portland Queer Film Festival and QDoc (Portland Queer Documentary Film Festival). There are even some pretty niche genres such as Filmed by Bike, a festival that screens bike-themed films, and Fungi Film Fest, which is dedicated to all things mushroom and fungi.
Don't forget to stop by Portland Art Museum or Center of Native American Art to see relics from all over the Pacific Northwest and beyond!
You will see murals on every corner in Portland; you'd actually have to try to look for an alley without them. It's an Instagrammer's dream come true.
Last but not least, don't leave Portland without spending time at Powell's Books, the largest new and used bookstore in the world!
Chicago, Illinois
Contribution by Nikki of Inspired Routes
If you're looking for an artsy US city, then look no further than Chicago! The vibrant city in the Midwest seems to be completely full of museums and sculptures, theaters, and galleries.
Starting off in the heart of the city is perhaps one of the most well-recognized outdoor art attractions in all of the US – 'The Bean.' Officially named Cloud Gate, this work of art draws millions of visitors to this permanent art installation year-round. The Bean is nestled inside Millennium Park, which is also home to several other attractions, including the Crown Fountain and Maggie Daley Park. You can even catch a show or performance at the outdoor Jay Pritzker Pavilion.
Another reason Chicago is famous for being an artsy city is the plethora of museums. The famous Art Institute of Chicago is a top attraction, and it's actually located at the starting point of Route 66, one of the most iconic road trips in the USA. See works of art by Vincent Van Gogh, Picasso, Georgia O'Keeffe, Claude Monet, and many more.
The National Museum of Mexican Art, Field Museum, DuSable Museum of African American History, and Adler Planetarium are additional museums that are worth visiting. If you're into theatre, check out a performance at the Chicago Shakespeare Theatre, Barrel of Monkeys Theatre, Muntu Dance Theatre of Chicago, or even the Chicago Magic Lounge.
Sacramento, California
Contribution by Hannah of Hannah on Horizon
Sacramento's art scene is a total powerhouse. California's capital city is renowned for Wide Open Walls, an annual 10-day festival celebrating murals around the Sacramento Metro area painted by local artists. Sacramento residents can watch artists paint their masterpieces during these 10 days.
Wide Open Walls also hosts tours, presentations, concerts, and parties. Eventually, the muralists started painting murals at all of Sacramento City Unified District, fostering creativity for underserved youth.
Every year, from May to October, the Midtown Association hosts Second Saturday, where local artists can showcase their works in galleries every second Saturday of the month. But that's not all; to get the public involved and excited over Sacramento's art scene, there are live music, Midtown eateries, and afterparties at the bars.
For those who love traditional and fine art, Crocker Art Museum is a must-visit. It holds collections from the mid-1800s to today. Wayne Thiebaud, Sacramento's most famous painter, has many pieces in the museum as permanent collections. He was most known for his whimsical still-life paintings of cake, ice cream, and toys.
Sacramento's performing arts scene is also robust, with theaters such as B Street Theatre, Sacramento Theatre Company, and Broadway. Sacramento Ballet and Sacramento Philharmonic & Opera are also a big deal.
Last but not least, scope out up-and-coming artists at Verge Center for the Arts, who have a residency and their own studio. Verge also offers workshops and classes to the public such as printmaking, painting, and ceramics.
New Orleans, Louisiana
Contribution by Chelsea of Adventures of Chels
One of the most artsy cities in the US is without a doubt New Orleans.
In addition to its quintessential architecture, delicious beignets, Creole and Cajun cuisine, and yearly Mardi Gras celebration, New Orleans is well known for its music scene. Street musicians can be found performing outside throughout the French Quarter, Jackson Square, and frequently in front of Cafe Du Monde. Some great indoor venues to see Jazz performances in New Orleans are Preservation Hall and the Spotted Cat which offer fun relaxed environments quintessential to the city's vibe.
In addition to the music scene in New Orleans, the city boasts art galleries and stores. Take a stroll down Royal Street in the French Quarter and browse the various shops with artwork for sale. Some great museums and galleries to visit around the city include the New Orleans Museum of Art, Ogden Museum of Southern Art, Sydney and Walda Besthoff Sculpture Garden, New Orleans African American Museum, Newcomb Art Museum, Diboll Gallery, The Guardians Institute, and Algiers Folk Art Zone and Blues Museum.
To take in some of the city's best street murals visit 3223 Dryades Street to see "Dr. John" by MTO Graff. At N. Rampart and Elysian Fields, you can find the "I'm Here for You" mural by Craig Cundiff. Lastly, head to the corner of Kerlerec and North Rampart streets to see a Banksy mural of a girl in the rain under an umbrella.
Enjoy your visit to the artsy city of New Orleans!
Sedona, Arizona
Contribution by Jessica of Uprooted Traveler
Sedona is known for its stunning red rock cliffs and mesas and ponderosa pine tree forests that stretch onto the horizon. While you should absolutely explore some of its jaw-dropping scenery, like along any of the best hikes in Sedona, this quirky city is so much more than that. Many believe that Sedona is home to energy vortexes, concentrations of positive or healing energy in specific, beautiful locations. This has made Sedona somewhat of a hippie or New Age-y mecca, which has sparked quite a creative artist community here.
The bustling town is full of galleries where you can purchase art, many of which are produced by Native American artists. If you're on the hunt for an art piece to take home with you, head to the Tlaquepaque Arts and Shopping Center, which is home to more than a dozen galleries. The Sedona Artist Market is also a great place to discover and support smaller, local artists.
Sedona also hosts several art festivals, the oldest and biggest of which is the aptly named Sedona Arts Festival. This annual event happens near the beginning of October, drawing over 125 artists to showcase their work in 11 different mediums.
If, instead of shopping, you'd simply prefer to drink in the arts, Sedona offers dozens of public works—far more than a town of fewer than 10,000 residents would generally have. The works range from the whimsical "Apple Turnover" sculpture near the Sedona Heritage Museum to artwork that pays tribute to the land's Native American roots, like the bronze "Invocation" statue.
San Diego, California
Contribution by Kristin of Global Travel Escapades
Another city that has a thriving arts scene is sunny San Diego. Here, you can find a wide range of activities and places to visit depending on where your interests lie in the realm of arts. For example, if you want to see more modern art and spend some time indoors at a museum, consider visiting the Museum of Contemporary Art in San Diego. This museum has a couple of galleries, some seasonal exhibits, and a sculpture garden.
Meanwhile, if you're interested in attending a performance, whether it be music or acting, you can find tickets for evening performances at the Conrad Prebys Performing Arts Center and Epstein Family Amphitheater. Both venues boast amazing acoustics and vibrant atmospheres, making them great places to watch some live shows!
Alternatively, for those who prefer to enjoy art outdoors, head to downtown San Diego! Not only will you find some seriously tasty cuisine, but there are lots of gorgeous murals and art parks. One place that's worth stopping by is Chicano Park.
Finally, in terms of festivals, a crowd-favorite one that occurs in August is ArtWalk at Liberty Station. During this event, over 100 local artists showcase and sell their artwork! So, if you're ready to discover a diverse arts scene, consider making your way to San Diego.
Portland, Maine
Contribution by Iphi of Travel Choreography
Located on the beautiful coast of Maine, Portland stands out as one of the liveliest destinations for art in the United States. While it is famous for its picturesque harbor and flourishing craft beer culture, the city's love for art is equally palpable. That's why its vibrant and thriving art scene attracts both locals and visitors alike.
If you're an art enthusiast, a visit to the Portland Museum of Art is a must. Showcasing an impressive collection of American, European, and contemporary art, the museum offers diverse exhibitions to inspire year-round.
Throughout the year, Portland hosts several festivals celebrating art in various forms. The Portland Bach Experience, held in June, offers a delightful celebration of classical music, featuring performances by renowned musicians and ensembles. During July, the Maine Outdoor Film Festival offers the opportunity to enjoy captivating films in outdoor settings, surrounded by nature's beauty.
To immerse yourself in the mastery of classical and contemporary compositions, visit the Portland Symphony Orchestra. If dance is more your passion, The Maine State Ballet will enchant you with its dynamic productions.
Those looking to tap into their artistic side or simply enjoy some creative fun can head to The Muse Paintbar. This friendly studio welcomes both beginners and experienced painters to join guided painting sessions and create their own masterpieces.
Portland is an exceptional destination for art enthusiasts seeking inspiration in a city where the art world blends seamlessly with its natural beauty and hospitable atmosphere.
Washington DC
Contribution by Amanda of Hey! East Cost USA
Washington DC isn't just any artsy city — it's one of the most budget-friendly artsy cities you could visit!
With the Smithsonian Museums offering free entry to their collection of museums and galleries, you can peruse world-renowned art without spending a penny.
Check out the National Portrait Gallery, the National Museum of American Art (and its Renwick Gallery right by the White House), the National Museum of African Art, or the National Museum of Asian Art (which also contains the Freer Gallery of Art and the Arthur M. Sackler Gallery)…all for free!
Beyond the Smithsonians, there are tons of other art galleries and events happening across the city. The Phillips After 5 monthly events at The Phillips Collection and the National Gallery of Art After Hours events are among some of the best things to do in DC at night that you won't want to miss.
DC also hosts both the National Symphony Orchestra and the Washington National Opera. They both primarily play at the ever-popular Kennedy Center, so you'll want to see what's on during your visit.
Also at the Kennedy Center, catch a free show at the Millennium Stage, which hosts multiple performances each week. They also livestream many of them so you can catch a show from home, too!
If you're into street art, there are plenty of spots to seek out across the city. Walk along historic U Street to see a mural dedicated to famous Black Americans — and grab a bite at the iconic Ben's Chili Bowl while you're there.
Head to Dupont Circle to see the vibrant Amanda Gorman Mural or go find the Watermelon House in Logan Circle. Georgetown, Shaw, and Southwest Waterfront are other neighborhoods to stroll through for colorful and powerful street art.
Ashland, Oregon
Contribution by Sherry of Digital Nomad and a Dog
Ashland, Oregon is widely regarded as one of the most artsy locations in the United States, largely due to the renowned Oregon Shakespeare Festival. The festival has played a significant role in establishing Ashland as a performing arts destination, attracting visitors from around the world.
The Oregon Shakespeare Festival, founded in 1935, is one of the oldest and largest professional non-profit theaters in the country. It is dedicated to the production of Shakespearean plays as well as a diverse range of classic and contemporary works. The festival takes place in Ashland's beautiful outdoor theatres, which add a unique and enchanting ambiance to the performances.
Each year, the Oregon Shakespeare Festival presents a diverse and extensive repertoire, featuring around eleven different plays across its multiple venues. While Shakespearean plays are at the heart of the festival, they also showcase works by other renowned playwrights, including modern classics and new commissions. This broad range of productions ensures that there is something for every theater enthusiast.
Beyond the festival itself, Ashland is a thriving arts community that embraces and supports the performing arts. The town is home to numerous theaters, art galleries, and cultural institutions. The lively arts scene extends beyond the festival season, with year-round performances, concerts,
There are also various arts and crafts fairs, music festivals, and cultural events that further contribute to the city's artsy atmosphere.
Whether you're a theater lover, an art enthusiast, or simply someone seeking inspiration, Ashland offers a rich and captivating cultural experience that continues to attract visitors year after year.
Kansas City, Missouri
Contribution by Hannah of Hannah on Horizon
Everyone associates Kansas City with their mouthwatering barbecue and the Chiefs, but their art scene is thriving. 
Look no further than the Crossroads Arts District, filled with local restaurants, bars, coffee shops, boutiques, and art galleries; no chains whatsoever. Kansas City artists paint the town all over with over 200 murals.
Kansas City is most known for Parade of Hearts, a public art installation consisting of 5-foot by 5-foot heart sculptures. Each heart is strewn across and painted by over 40 artists, with their own story behind it. The mission of Parade of Hearts is to unite residents over their love for Kansas City.
Further down through Kansas City's Streetcar, be sure to visit the Union Station. It is the hub for all Amtrak trains and is a marvelous building, inspired by Beaux-Arts architecture (which is a mix of Neoclassical, Renaissance, and Baroque movements). From floor to ceiling, especially the chandelier, the interior is exquisite. It also makes for great Instagram photos!
Kansas City has outstanding performance arts companies such as the Ballet, Symphony, and Opera. All three share a space in the Kauffman Center of Performing Arts, a building that is a piece of art in itself. The architecture consists of two half-shell-shaped buildings, and they are constructed in a way where both buildings can host a performance at the same time without hearing each other.
You also don't need to go to Europe to admire Spanish architecture; the Country Club Plaza was inspired by Seville, Spain's architecture! Don't forget to shop in the Made in KC Market, which sells gifts and knickknacks created by local artists and business owners. You can find stickers, stationery, barbeque sauce, jewelry, and more! Whatever you purchase supports the artist AND the Kansas City economy!
Boston, Massachusetts
Contribution by Anastasia of TravelRealist
Boston is one of the most artsy cities in the US. It has plenty of artsy attractions. You can choose from world-class museums and murals to architecture and festivals. Almost every art enthusiast will find a thing or two to enjoy in Boston.
Head to the Museum of Fine Arts or the Isabella Stewart Gardner Museum if you are looking for more traditional art displays. Both museums have diverse art collections from different periods and cultures. The latter museum also makes a great Instagram backdrop.
You could also soak in the beauty of Boston's architecture by going on a walking tour. Explore countless murals, sculptures, and historical buildings on the Boston Freedom Trail. You can even stumble on art outdoors in Boston. Stop by the iconic Make Way for Ducklings sculpture in the Boston Public Garden.
Book a tour of the Gibson House Museum if you would like to immerse yourself in the Victorian era. This mansion has elaborate furnishings, intricate woodwork, and plenty of decorative art. The museum also holds special events and tours dedicated to the Gilded Age every month.
If festivals are your thing, visit Boston during late spring and summer. You could catch Boston Calling Music Festival in May and Saint Anthony's Feast in August. Visit the free Boston Arts Festival in September to support local musicians and performers.
Saratoga Springs, New York
Contribution by Kate of Passports and Playgrounds
Only a three-hour drive north from the heart of New York City is the town of Saratoga Springs, NY. The Adirondack region of New York was once known as a summer playland for the elite New Yorkers of the Gilded Age (late 1800), and the famous Saratoga Race is just eleven years older than the Kentucky Derby. The first Kentucky Derby Race occurred in 1875 when the Travers Stakes at Saratoga Race Course started in 1864.
In addition to being famous for horses and grand summer homes, the New York City Ballet also calls Saratoga Springs, NY their summer residence. The company leaves its home at Lincoln Center and enjoys its month-long residency at the Saratoga Performing Art Center. Visitors and locals alike can marvel at four new programs at this gorgeous outdoor amphitheater in July.
If you cannot get a ticket to any of the performances, you can still enjoy the art of ballet by visiting the National Museum of Dance. On Broadway Street, take your photo with 25 5-foot-tall fiberglass ballet pointe shoe sculptures. Each one is decorated by a local artist.
Other festivals that occur in Saratoga Springs include the Opera Saratoga Summer Festival, the Saratoga Jazz Festival, the Philadelphia Orchestra, and much more. Escape the heat and humidity of the city and enjoy a summer-long vacation filled with world-class art in the Adirondacks.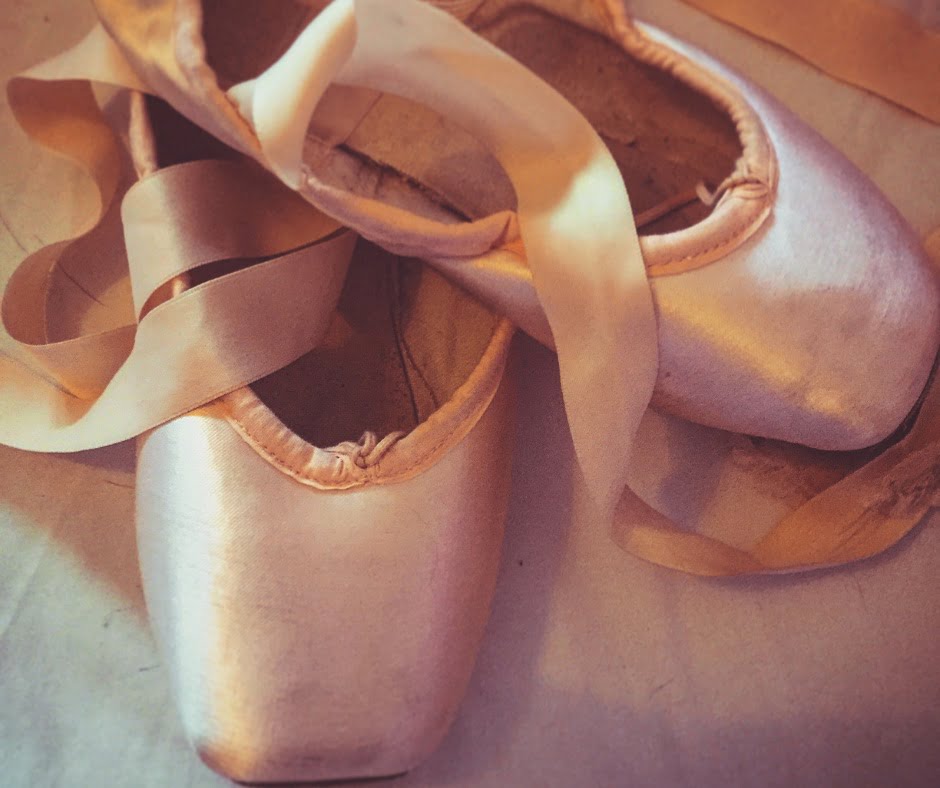 Las Vegas, Nevada
Contribution by Shannon of Three Days in Vegas
Las Vegas is renowned for its dazzling Strip, but the city's hidden gem lies in artsy Downtown Las Vegas. Overflowing with culture and creativity, this vibrant area features a plethora of unique attractions, from eclectic art galleries and amazing restaurants to awe-inspiring murals and free-spirited festivals.
As a traveler seeking artsy things to do in Downtown Las Vegas, you simply cannot miss the Downtown Arts District. Officially known as 18b Arts District, this vibrant and eclectic area is considered the beating heart of Las Vegas's art scene.
One of the coolest places to visit in Downtown Las Vegas is the Arts Factory, located in the heart of the Arts District. This historic building has been transformed into a creative hub for local artists, featuring over 30 art galleries and shops showcasing everything from paintings to jewelry.
For foodies, you can't help but rave about the dining scene in downtown Las Vegas's Arts District. Discover unique flavors at Esther's Kitchen, indulge in delightfully quirky O Face Doughnuts, sip on delicious coffee from Makers & Finders Coffee, or imbibe creatively crafted cocktails at Velveteen Rabbit. All these restaurants listed have an artsy vibe that will surely satisfy your taste buds.
One thing that sets the Arts District apart from other areas in Las Vegas is its focus on local breweries and craft cocktails. Hop Nuts, CraftHaus, HUDL Brewing, and Able Baker Brewing are just a few examples of the fantastic craft beer spots in the area.
One of the most artsy Las Vegas attractions has to be the Neon Museum & Boneyard Park. This incredible museum showcases the fascinating history of neon signs in the city, taking you on a journey through time with its collection of over 150 vintage neon signs.
If you are looking for a unique and creative way to explore downtown Las Vegas, then be sure to check out the vibrant street art scene. The colorful murals adorning buildings, walls, and alleyways throughout the city will surely capture your imagination with their intricate designs and stunning details.
Woodstock, New York
Contribution by Sierra of Your Guide to Wandering
Woodstock, New York is a small town at the foot of the Catskills and is best known for its 1969 music festival featuring huge artists like Jimi Hendrix and The Who. The festival is famous for highlighting the hippie counterculture to the public for the first time.
Woodstock still attracts visitors for its prominent art and music scene. Catch a live performance, eat some delicious farm-to-table food, and check out the numerous art and sculpture galleries.
Stroll down the main strip of Tinker Street to see quirky boutiques and great murals. Keep in mind that the art is constantly changing so a mural you see on the internet may be gone by the time you arrive.
You can't come to Woodstock and not experience the art and music scene. Check out the Levon Helms Studio for local music performances in a renovated barn. The Colony music venue is also a must-visit location for music lovers.
For those who appreciate the visual arts, visit the Opus 40 sculpture park. The park was created by artist Harvey Fite over 40 years and has 6.5 acres of winding stone paths and impressive scenery. Also check out the Byrdcliffe Colony, an artist residency space that offers tours of their history, architecture, and art.
A weekend in Woodstock is a perfect way to enjoy art in the relaxing atmosphere of the Catskill mountains.
Milwaukee, Wisconsin
Contribution by Lisa of Waves and Cobblestones
It may surprise you to learn that Milwaukee, Wisconsin is one of the most artsy cities in the US! It's filled with theaters, museums, festivals, and colorful public art (including fantastic murals).
Museumgoers have plenty of choices when visiting this great city. One of the top attractions in Milwaukee is the Milwaukee Art Museum. This stellar fine arts museum has a collection of over 30,000 pieces featuring a European Baroque collection and works from Georgia O'Keeffe. The museum itself is an architectural wonder, with its unique Burke Brise Soleil 'wings'.
As you walk around Milwaukee, you'll find public art throughout the city. There are some fun sculptures along the Milwaukee RiverWalk, including the life-sized 'Bronz Fonz'. Be sure to visit Black Cat Alley to admire the magnificent murals!
Milwaukee has a vibrant performing arts scene, with over 25 theaters within the city limits. Some of the top venues include the Broadway Theatre Center and the Pabst Theater, one of the oldest continuously running theaters in the US. Whether you're interested in ballet, opera, or even a comedy show, you're sure to find an evening of great entertainment.
One of the best reasons to visit Milwaukee is for SummerFest. The incredible music festival of SummerFest is held over the course of three weekends in June and July. Hundreds of bands perform at SummerFest, making it one of the world's largest music festivals.
As you can see, there are many fantastic arts and cultural attractions in Milwaukee. Don't miss out on this vibrant US city!
Louisville, Kentucky
Contribution by Sydney of Sydney to Anywhere
Louisville, KY is a true hidden gem for art lovers. Kentucky's largest city is home to several notable art museums, galleries, and festivals.

The Speed Art Museum is the largest and oldest museum in Kentucky. It has both a permanent and rotating collection which recently included a Breonna Taylor exhibition. The museum was renovated in the last few years and features a cool, modern design.
The Kentucky Museum of Art and Craft is another popular art museum, featuring rotating exhibitions of works from established and emerging Kentucky-based artists. They're known for their annual KMAC Couture fundraiser, a live art runway show filled with wearables and conceptual fashion designs.
The 21c Museum Hotel is an amazing place for art lovers to stay or visit. Eat at Proof on Main and then bring your cocktail on a tour of 21C's gallery and interactive exhibits. For a truly unforgettable experience, book a stay in Asleep in the Cyclone, a functional hotel room that doubles as its own installation with a domed multicolored ceiling sculpture. Don't miss the double-size, golden replica of Michelangelo's David that stands guard outside the hotel.
Louisville is also home to the well-known St. James Court Art Show. The event takes place every fall amongst the Victorian mansions in historic Old Louisville. The show features over 700 artists and artisans from around the world selling their unique pieces of art, jewelry, and more.
Austin, Texas
Contribution by Lisa of Follow Soots
Austin, Texas is known for its food and gorgeous Hill Country location but what about the arts?
Well, Austin is a major hub for music, art, film, and culture also. From its many galleries and art museums to its vibrant live music scene, Austin has something for everyone who loves the arts.
Austin is the "Live Music Capital of the World". Not just because they host the South by Southwest (SXSW) and Austin City Limits Music Festivals every year, but because you can find live music just about everywhere in Austin. There are hundreds of live venues in the city, and at night you can find a wide array of options at clubs, coffeehouses, bars, taquerias, sporting events, and concert halls.
Another great draw for arts lovers is the Austin Film Festival (AFF). In addition to the annual eight-day event, the AFF offers year-round events. These include a young filmmakers program, podcasts, and more.
Additionally, Austin hosts other film festivals, such as the Austin Asian American Film Festival and the Austin Gay & Lesbian International Film Festival (aGLIFF). The Cine Las Americas Film Festival highlights Latino, Latina, American Indigenous, and Ibero-American filmmakers.
If music and film aren't your thing, there are dance and theater performances, along with plenty of museums. A few include the Blanton Museum of Art, George Washington Caver Museum, and the LBJ Library and Museum. And don't forget to check out the Museum of the Weird. Plus you can spend a day just exploring the creative art murals throughout the city.
Austin is a must-visit destination for anyone who loves the arts. Hands down, Austin has some of the best museums, galleries, and live music venues in the country.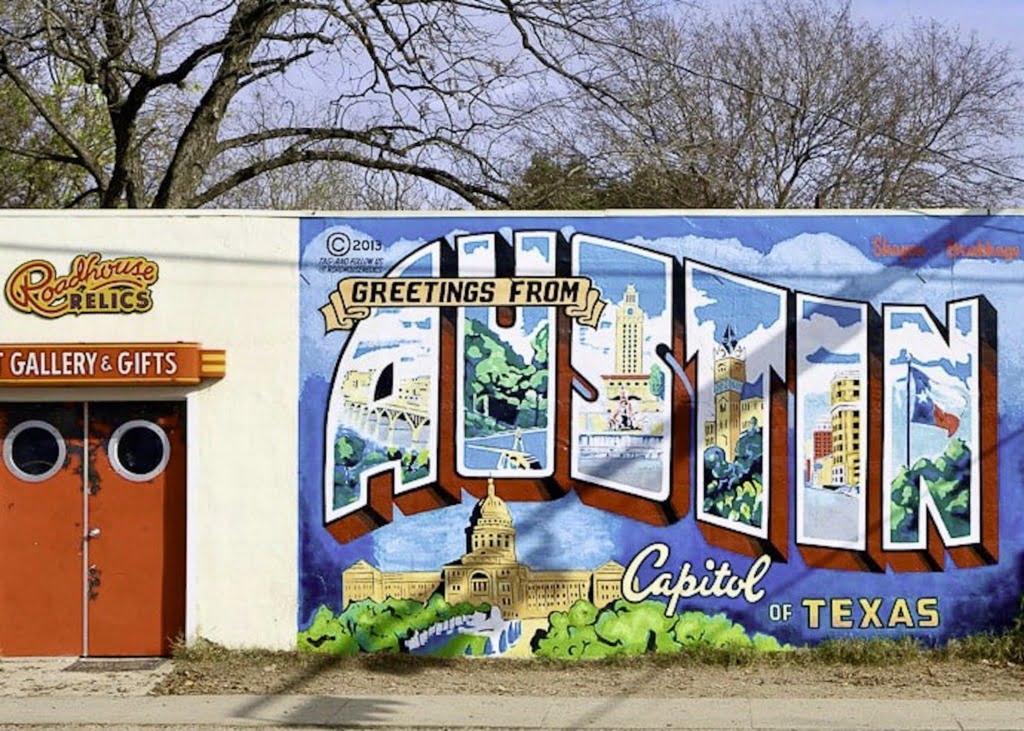 Asheville, North Carolina
Contribution by Victoria of Southern Trippers
One of the most artsy cities in the US is Asheville. It's tucked away among the Blue Ridge Mountains on the western side of the state and is known for stunning museums and incredible street art.
In fact, there are over 15 different street art murals scattered across the city. So, one of the fun, totally free things to do in Asheville is to go for a walk and see how many pieces you can find. Because this incredible city has everything from a mural of Sloth from The Goonies to a portrait of Dolly Parton.
In fact, your quest to find the coolest street art mural might just bring you to the vibrant River Arts District, or RAD for short. See, this spot was once a downtrodden area full of abandoned warehouses and mills that were right on the French Broad River.
Today though, these old buildings have been transformed into a series of fun and funky art galleries and studios that visitors will love.
In particular, the Asheville Cotton Mill Studios sits inside one of the oldest buildings in the district and is home to Caidala Ciders, the Asheville Guitar Bar music venue, and eight unique studio spaces.
However, if you still haven't gotten enough culture in your life then you can always head to the Asheville Art Museum and admire modern Cubist, Pop Art, and Post-Modernist pieces from the 20th and 21st centuries. It's also a lovely institution since there is a special emphasis on displaying works from local artists who attended Black Mountain College between 1933 and 1957.
St. Petersburg, Florida
Contribution by Lanie of Make More Adventures
Best known for the Dali Museum, the city of St. Petersburg, Florida has a wide variety of museums, galleries, street art, and performing art, as well as art workshops.
The Central Arts District in Downtown St. Pete includes the Morean Arts Center which houses a gallery and hosts workshops as well as the Chihuly Collection which features the glass art of Dale Chihuly.
Waterhouse Arts District has large warehouses including an interactive art experience called Fairgrounds St. Pete, ArtXchange, a studio space, gallery, and education center, as well as Morean Center for Clay.
Beach Drive is home to the larger museums including the Salvador Dali Museum and the Museum of Fine Arts.
Smaller art museums include the James Museum of Western and Wildlife Art and Imagine Museum, a museum that displays glass art.
Many theatres can be found in downtown St. Pete. An outdoor musical performance takes place yearly by the waterfront.
While it is easy to find art galleries in St. Petersburg, street art is also readily available. Visitors can take a mural tour or walk around Central Avenue to spot murals.
Public art can also be spotted on St. Pete Pier, a 26-acre park on the water. All of the sculptures on St. Pete Pier are made of different materials and were commissioned especially for the pier.
Denver, Colorado
Contributed by Krystianna of Delightfully Denver
One of the most artsy cities in the USA is Denver! There are so many fun things to do in Denver, and a lot of the activities just happen to include art. Even just wandering around downtown Denver or driving on the highway to and from the city, you'll see huge murals painted on the sides of hotels, apartment buildings, and more!
The most well-known and popular way to experience art in the city is to head to River North, or RiNo for short, as the locals call it. This bustling neighborhood is filled with craft breweries, food markets, and of course, tons of public street art. Some of the most famous murals in all of the Mile High City are located throughout this neighborhood, and they change since they are "Crush Walls."
Denver doesn't have just free outdoor art, though. There are quite a few museums if you want to explore art indoors, like at Denver Art Museum, Clyfford Still Museum, Museum of Contemporary Art, and Meow Wolf Convergence Station. Denver also has its own Denver Art Festival over Memorial weekend in Stapleton if you want to enjoy art with the community. Other fun art festivals throughout the year include the Cherry Creek Arts Festival and Cheesman Park Art Fest.
If hands-on workshops are more your thing, Denver has a ton of that, too. One of the best places to enjoy it is at Art Garage on 23rd Ave which hosts workshops for the community.
To see performing arts and theater, look no further than Denver's own Center for the Performing Arts. Many touring troupes will stop here, including Hamilton, Dear Evan Hansen, and more. Tickets sell out pretty quickly here, so definitely get them in advance! As you can see, Denver is truly a lively center for the arts in the USA.
To Sum it Up
Some of the most artsy cities in the US featured above captivate and inspire both locals and visitors alike. From the bustling streets of New York City, where art breathes in every corner, to the diverse charm of San Francisco with its ethnic enclaves and various museums, there is no shortage of creative energy in this nation. Whether you are an artist seeking inspiration or simply someone who appreciates beauty in all its forms, these cities offer a haven for imagination and self-expression. So pack your bags, unleash your inner muse, and immerse yourself in the most artsy cities in the US – where creativity knows no bounds!
Love what you read? Share the love and pin away!
Hannah is a travel writer, graphic designer, and the founder/editor of Hannah on Horizon. She is based in Sacramento, California, living with her husband and two adorable dogs. She shares tips on how to experience luxury travel on any budget, and how to maximize time at each trip or destination, no matter what your budget or amount of vacation time at work. She enjoys making you feel like you have visited each destination with her through her storytelling and informative writing style.