After strolling by the makeup aisle one day at Target, I came across the Pacifica Liquid Cover Full Coverage Lasting Concealer. Intrigued, I took out my phone and searched for reviews from different resources. Most, if not all people loved and raved about it so I decided to purchase and test it out myself.
The Pacifica Liquid Cover Concealer ($13 for 0.26 oz) is 100% vegan and uses clean ingredients to deliver a full coverage with a natural finish, which is perfect for dark under-eye circles and spot. It is silicone-free and has a doe-footed applicator. It is a demi-matte finish and is infused with coconut water, alpine rose, iris, seaweed and hyaluronic acid to hydrate and eliminate creases.
There are 12 shades and I went ahead and bought 12NM (Neutral Medium), which is a perfect match.
I wish I could agree with all of the reviewers: I wanted to love this and rave about this to you guys so badly. When I first apply, the coverage is great! It really does look like I don't even have dark under eyes at all. I love the full but natural finish. But it honestly doesn't last on me, and I've tried applying with with a sponge and setting it with powder using my concealer brush, or even spraying setting spray on my sponge to make sure it sticks. Nothing works, and it starts to crease and fade within half an hour. I sometimes like to wear an orange color corrector under, but the concealer starts to fade and the orange peaks through.
I'd say this is probably better for the face, like the occasional breakout. I might keep getting and researching different techniques in the future and figure out how I can still try to make this work.
However, don't let this discourage you from purchasing if you're still curious! The hundreds of raving reviews still override this disappointing one from me. You can find Pacifica products on their website or Target.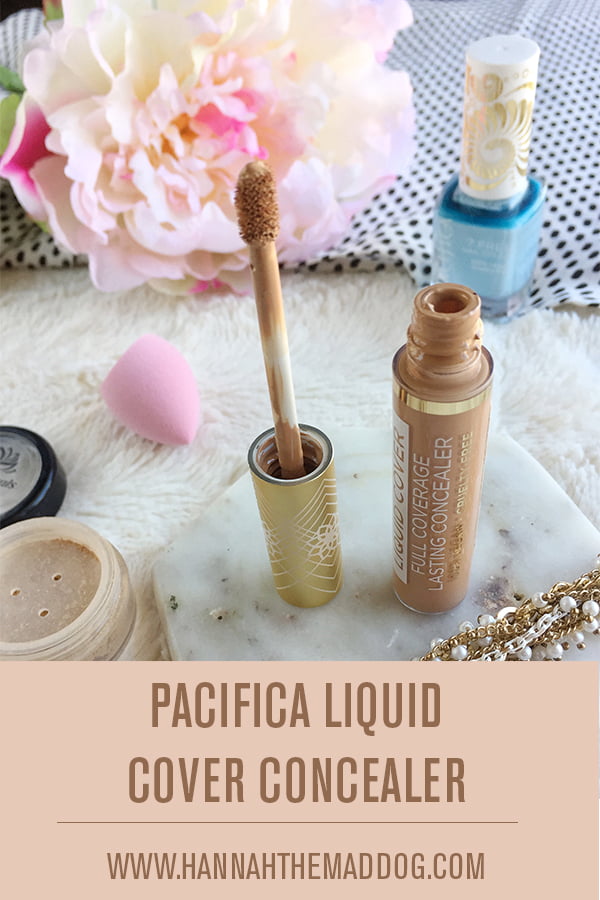 Hannah is a travel writer, graphic designer, and the founder/editor of Hannah on Horizon. She is based in Sacramento, California, living with her husband and two adorable dogs. She shares tips on how to experience luxury travel on any budget, and how to maximize time at each trip or destination, no matter what your budget or amount of vacation time at work. She enjoys making you feel like you have visited each destination with her through her storytelling and informative writing style.