Summer in Sacramento means fair season: thousands of locals flock to the California State Fair during the 2 weeks it's open in July to enjoy rides, fatty foods, refreshing drinks, live music and performances, and adorable animals!
The fair will always have a special place in my heart–though I've been going since I moved to Sacramento from the Bay Area, I actually worked there as a marketing intern 2 years ago. I got paid $11/hour, which doesn't sound like much but when the fair was open, I was working 10–12 hour shifts (the internship ended in July, and I started in May, working 6–8 hours). I was able to buy our honeymoon tickets to Mexico and splurge at Sephora because the mall was across the street (oops!) Anyway, it was such a fun experience working at the fair, although physically grueling a lot of the times. I can't believe I withstood the heat almost everyday, sometimes not wearing sunscreen (a BIG no-no if you have lupus). However, I also spent half my time in the admin office doing graphic design. I learned a lot working there.
When Cecilio and I entered, the first thing on our minds were the deep-fried, delicious yet so fatty fair food. He got a hot dog and fries, and I went to Sharky's, a seafood booth known for their lobster fries. However, I saw a sign that they were serving Hot Cheetos fries, and if you ever knew me in person, you would know how obsessed I am with Hot Cheetos. Really. Eating a few bags of those would probably be my last meal of choice before I die. So I ordered that along with popcorn shrimp (and cocktail and tartar sauces to dip in) for some protein. I wasn't too hot (no pun intended) about the fact that the Hot Cheetos puffs were on the fries. I told Cecilio that I am a Cheetos connoisseur; I don't like the puffs as much as the regular crunchy types. I did like how the red powder settled on top of my fries, drenched in nacho cheese with a few jalapeno slices.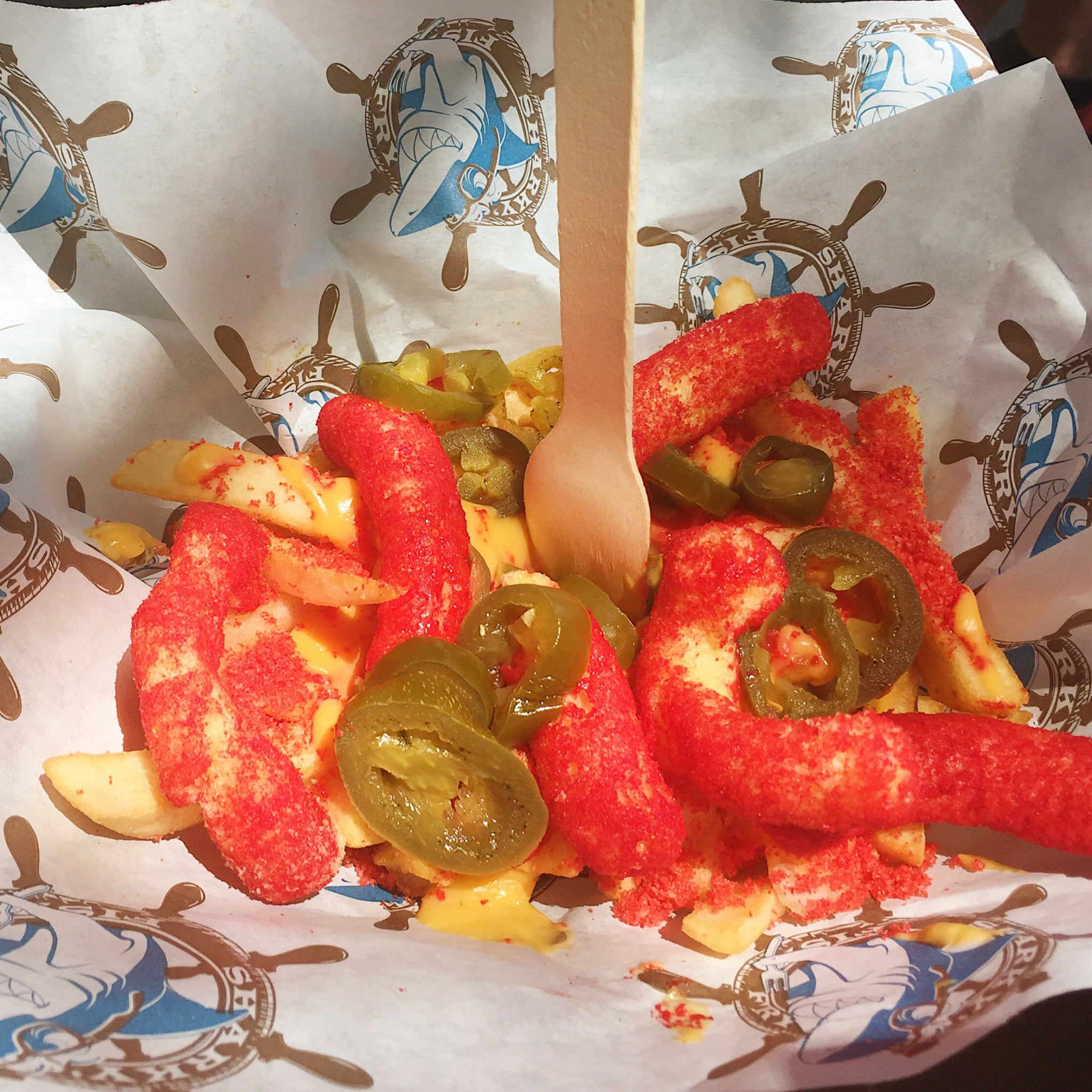 The fair also hosts a wine garden with luscious plants, booths serving wine and foods to go along with it (such as grapes, cheese and Italian cuisine). The most popular thing served is the wine slushie, which I have been dying to try forever but the lines were always too long every time I tried to buy one in the past. It was such a good thing we arrived earlier, and while the line was still pretty long, it moved by quickly. I got the strawberry flavored wine slushie which was delicious. Cecilio does not drink, but he decided to order a moscato sangria slushie.
We then went to one of the buildings (known as California Building B) to cool off. In the building was all things food and California related, so we got to taste local olive oils (the garlic olive oil was the best), honey (I went crazy tasting all kinds of honey), cheeses, jams, etc. There was also a flower shop, cooking demo and county visual displays.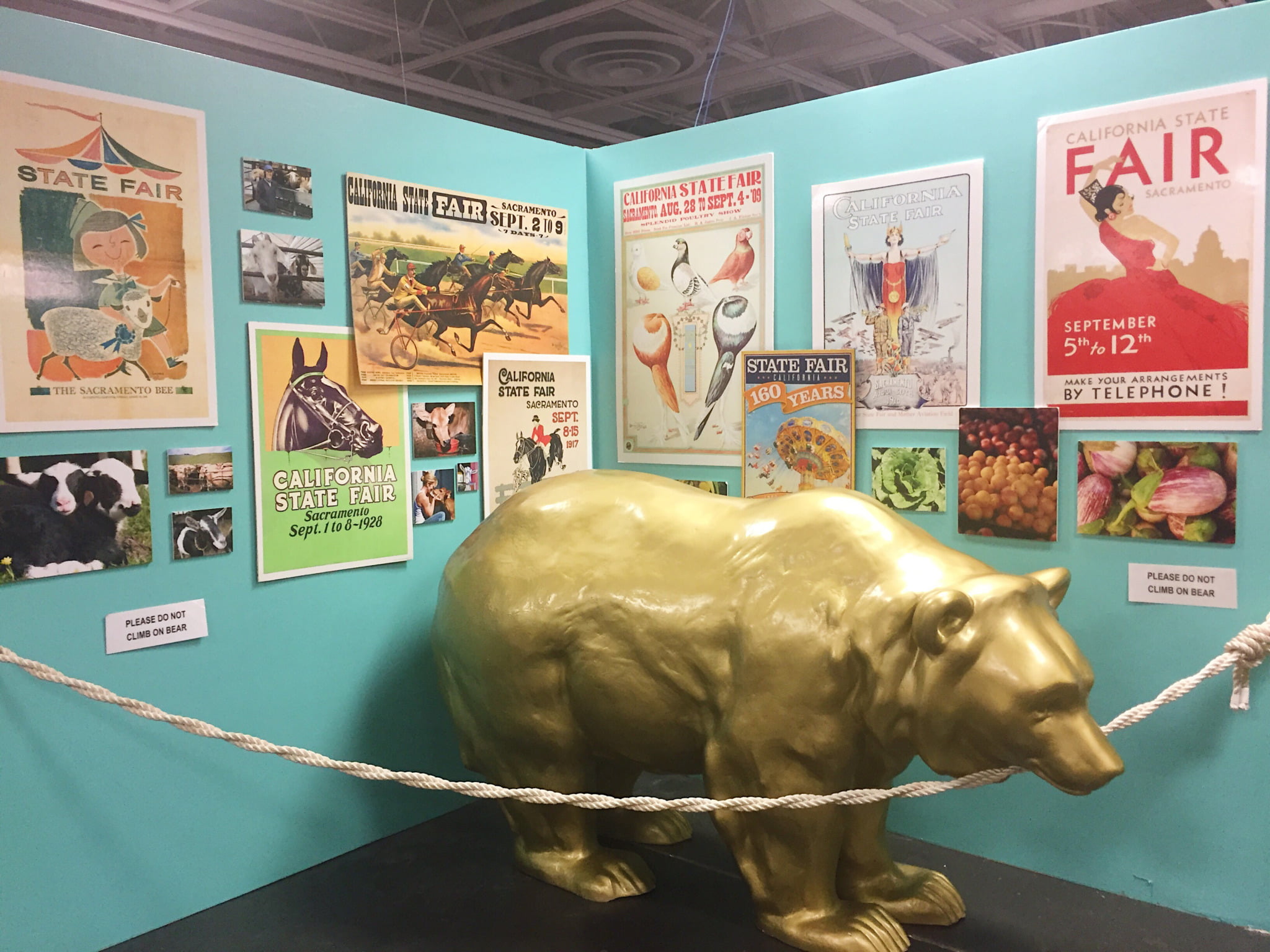 No matter how old you are, the petting zoo is the highlight of our time at the fair. We always enjoy interacting with the little baby animals. There were 2 of the most adorable little piglets that just melted everyone's hearts. There were also donkeys, sheep, goats, chickens, wallabies, deer, ducks and calves. Usually there are llamas too but I didn't see them this year, sadly!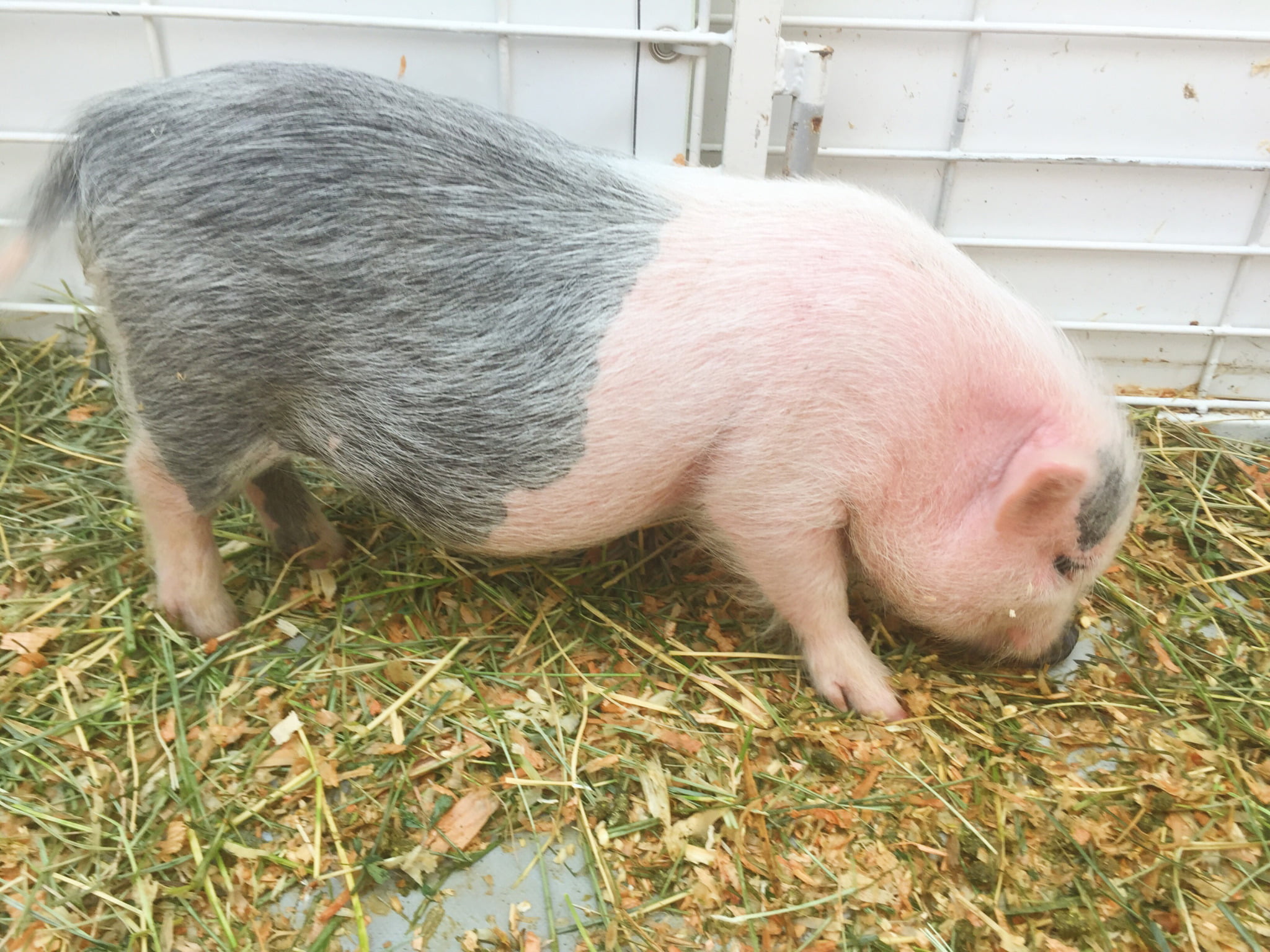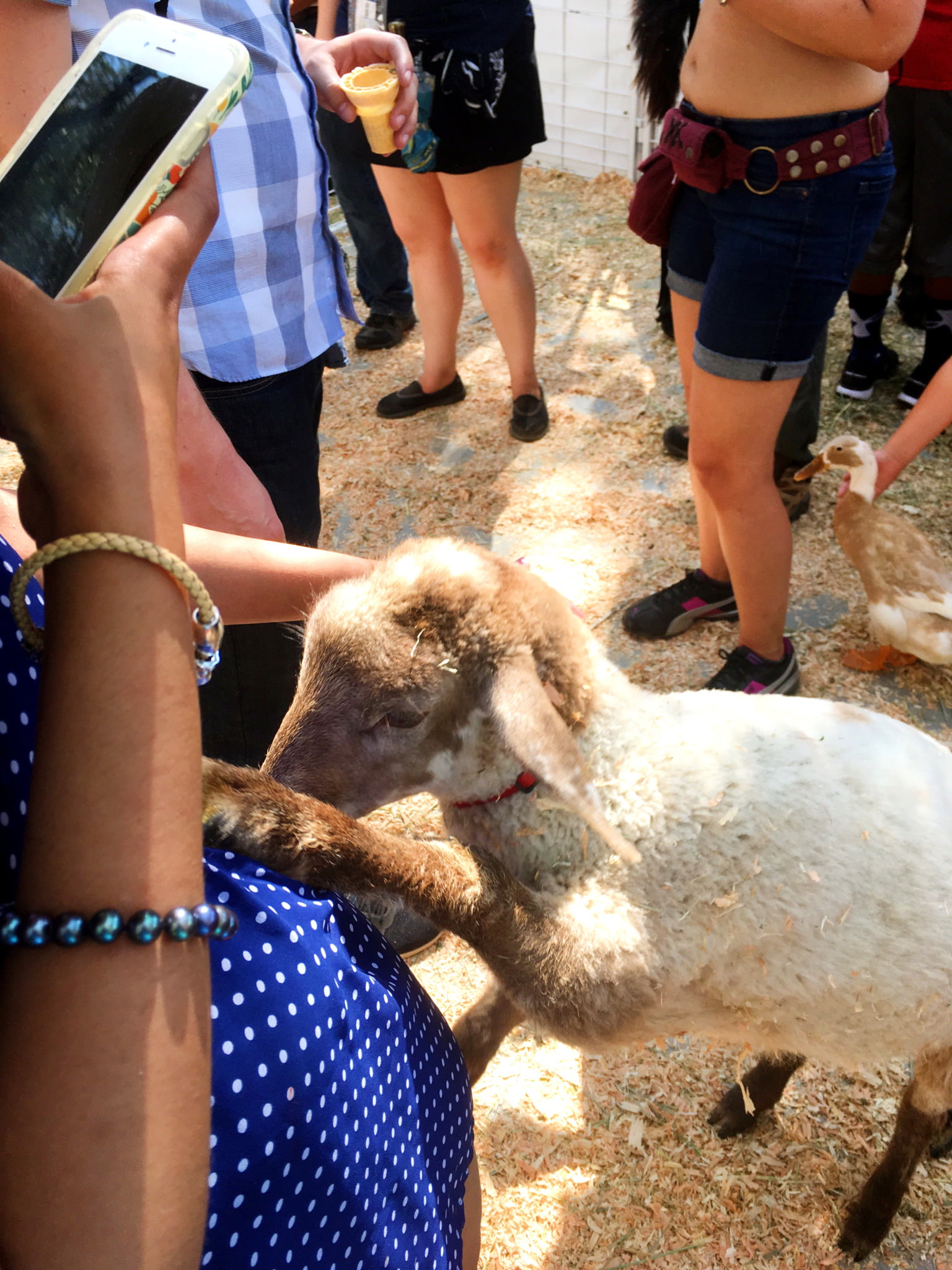 We walked around a little bit more afterwards to explore the garden and insect pavillion, but we tried to stay in the shade or in different buildings as much as possible. Finally, we couldn't take the heat anymore so we walked across the fairgrounds to one of the buildings (Expo Center) we frequent that has art exhibitions and more animals. One of the rooms in Expo Center hosted a silent disco: the entrance was free to get in and everyone was given a set of headphones with music already programmed. You could change the stations in your headphones too. The room was dark but had colorful disco lights and peace symbols, and I got to dance around to Drake, Cardi B and some techno.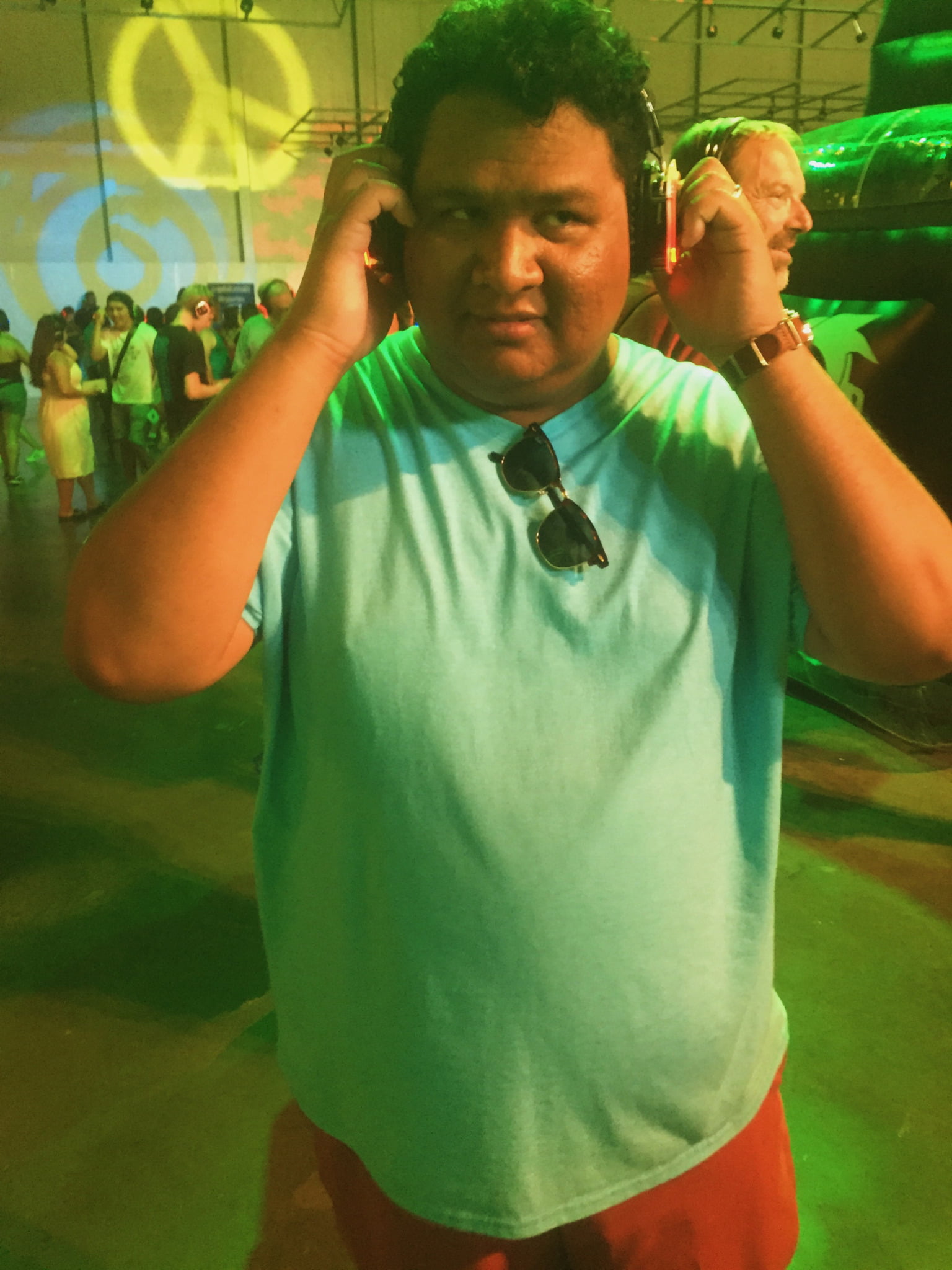 We then also went inside a room dedicated to conservation, and got to see some bald eagles. I was so fascinated since this is my first time ever seeing them in real life, and they were much bigger than I expected!
Another exhibit Cecilio and I love going to every year is the "Fur and Feathers", a room dedicated to different show birds (parrots, cockatiels, parakeets, chickens, pigeons, etc.) and rodents (guinea pigs and rabbits). I couldn't take that much photos because my phone was dying, but here is a fat rabbit and a chick that just got hatched: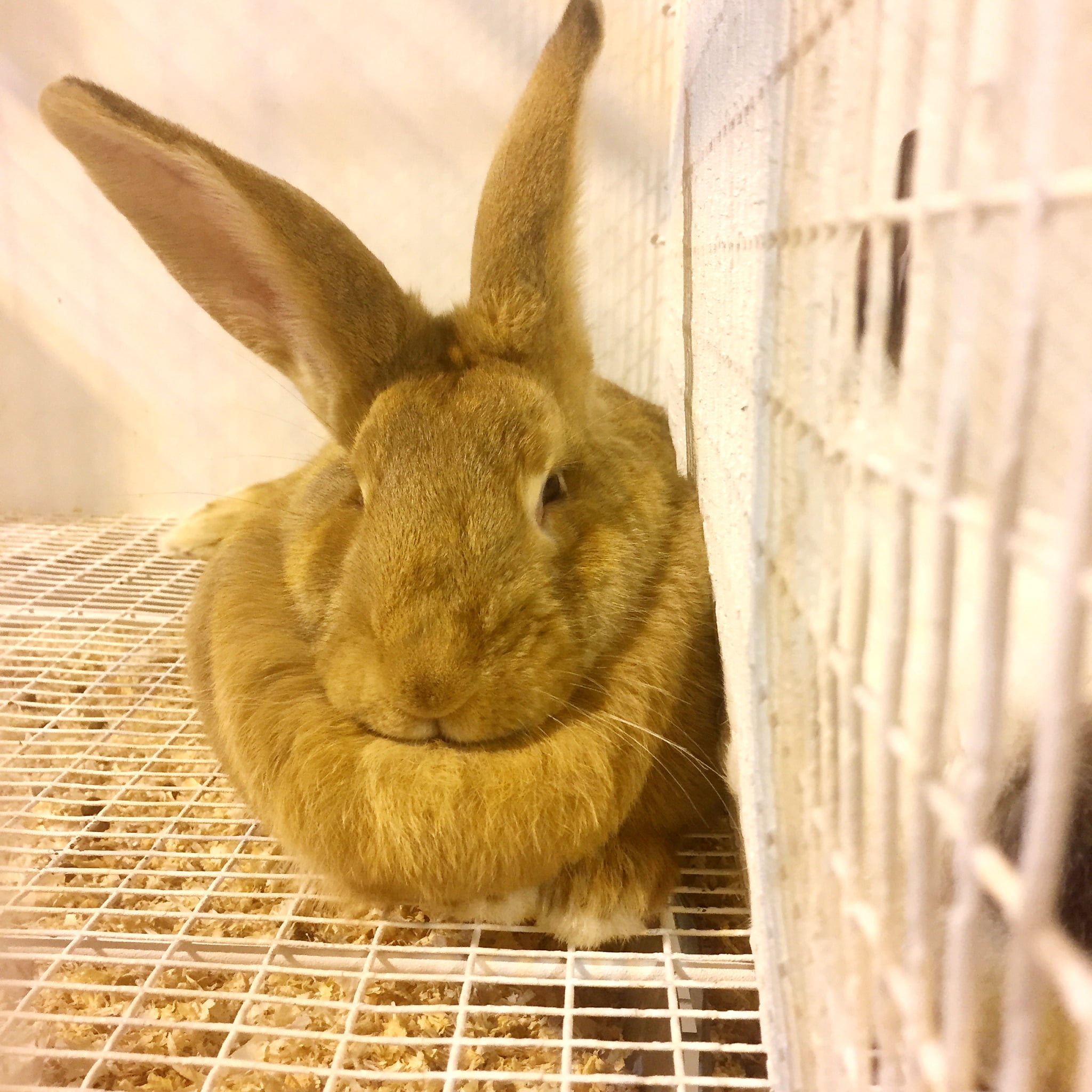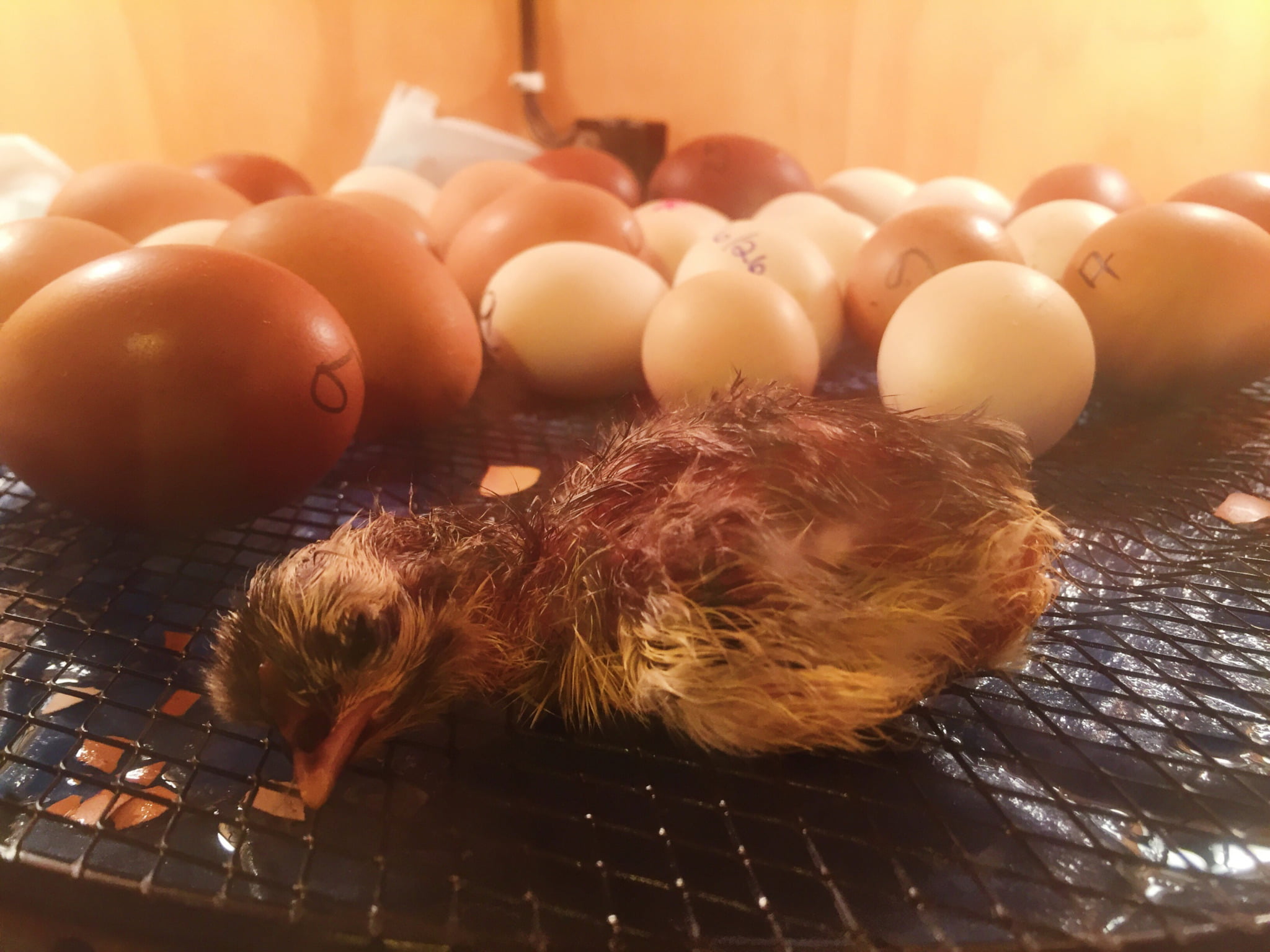 Last but not least, we finished off our fair date with some dessert: deep fried cookie dough for me, and deep fried Nutella for him!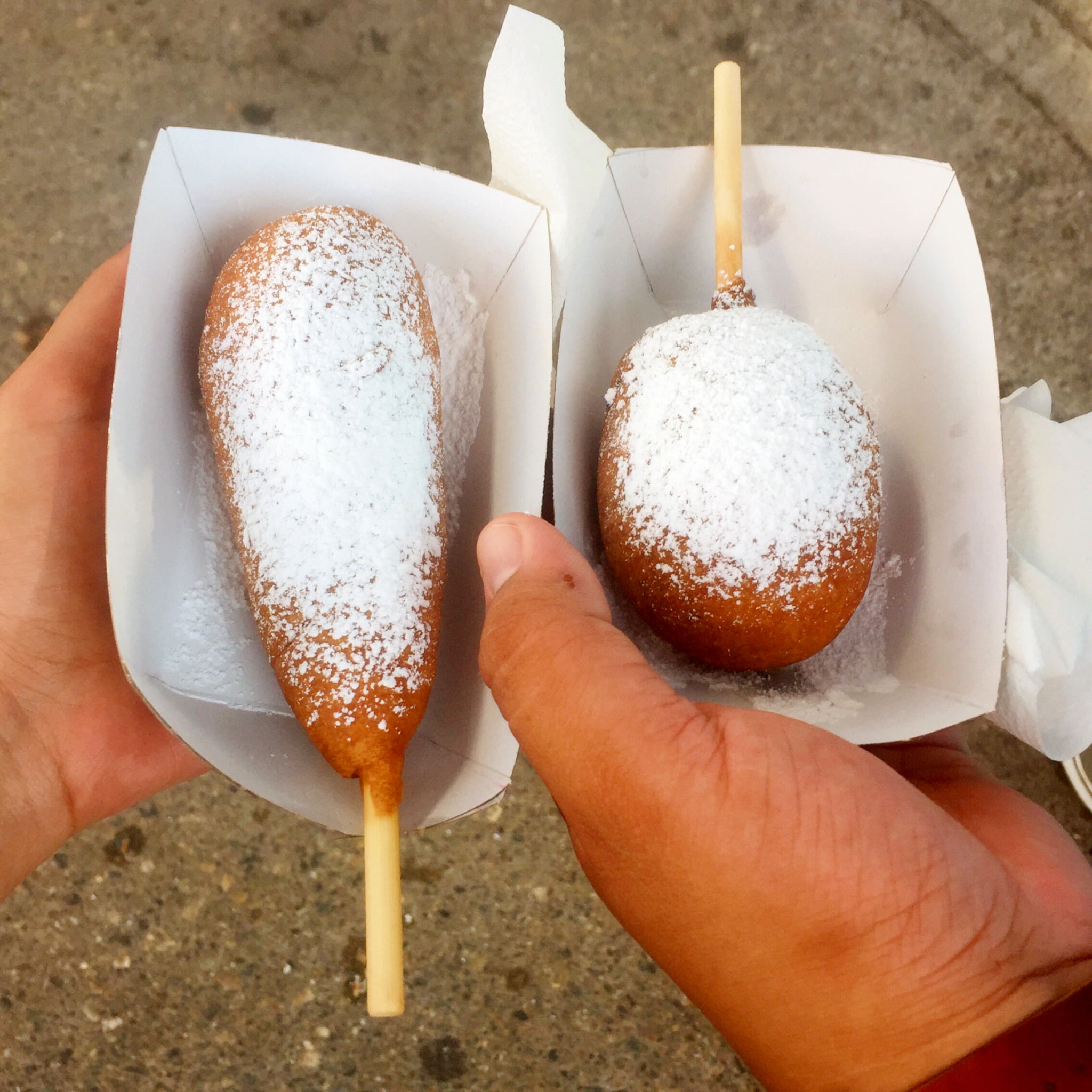 Unfortunately, we were unable to take cool photos of the rides. We usually ride the skyride or Ferris wheel, but Cecilio wasn't feeling all that well: it may have been from the wine slushie, but we mostly think it was the heat. It was only 94°, but the humidity was at 32% (which is odd because Sacramento usually has dry heat), making it hotter and muggier than it really was. It just completely sapped our energy, but we had a ton of fun nonetheless.
Next year, I will try the lobster fries and deep-fried cinnamon roll for a change. I'm still dreaming of my strawberry wine slushie, and we WILL go on the rides again!
Hannah is a travel writer, graphic designer, and the founder/editor of Hannah on Horizon. She is based in Sacramento, California, living with her husband and two adorable dogs. She shares tips on how to experience luxury travel on any budget, and how to maximize time at each trip or destination, no matter what your budget or amount of vacation time at work. She enjoys making you feel like you have visited each destination with her through her storytelling and informative writing style.