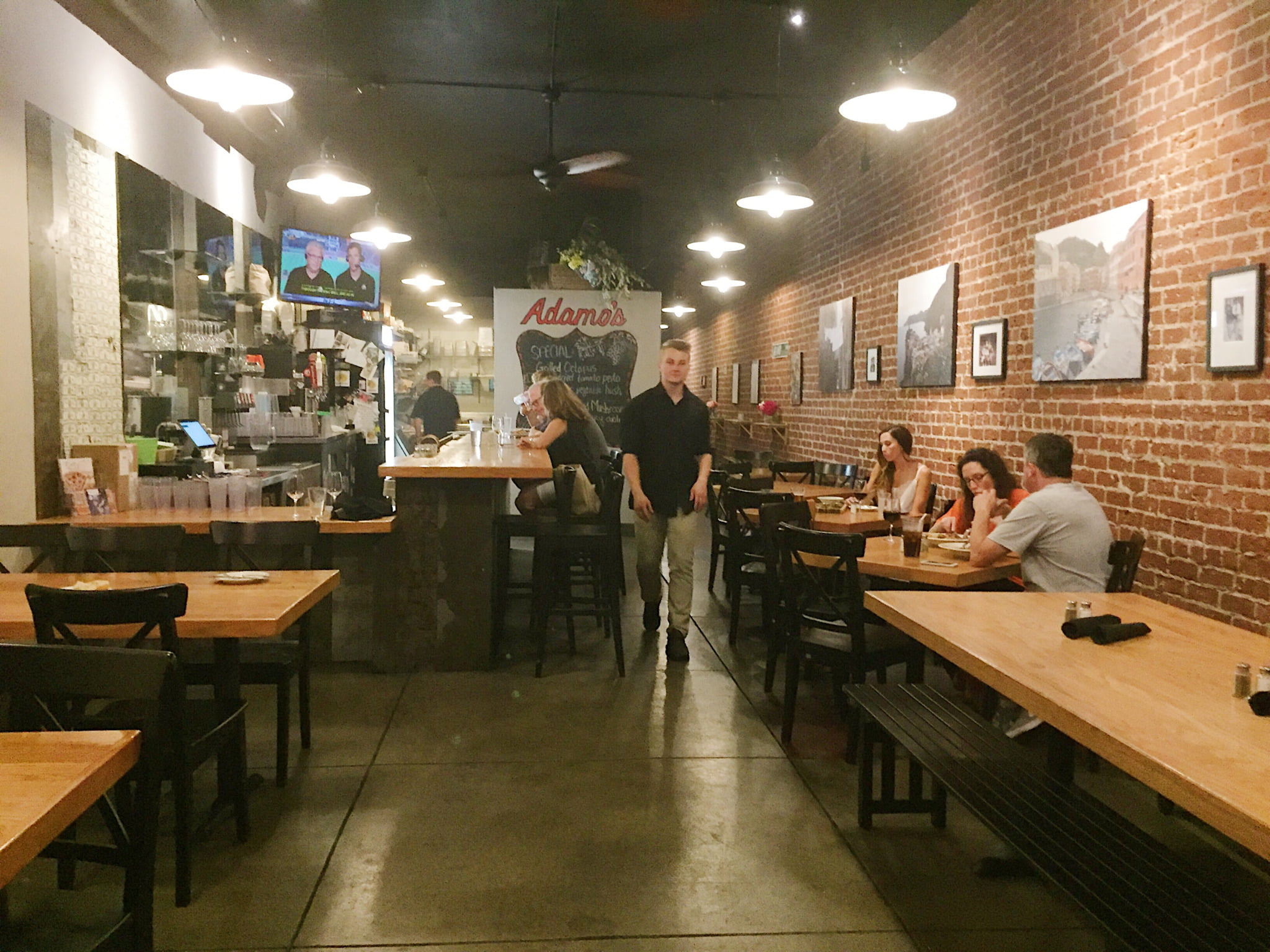 Cecilio and I have now decided to create a new tradition in our marriage: every month, we will eat out at a restaurant we have never been to before, and one of us chooses the restaurant while the other one pays. We switch off between choosing and paying every month. We do this to keep our marriage alive with date nights and not get stuck in a rut, and so we can discover all of the great restaurants Sacramento has to offer (however, if we do go to SF or somewhere else further out of town, then we will eat out there). We love to eat out, but now living on our own (vs. living at home with our parents) limits us to how often we can do so (and we used to eat out a lot more often back then).
Sacramento is becoming more known for its food scene, especially because our city is known as the "Farm-to-Fork" capital which means most (if not all) of the entrees contain ingredients from local farms. Our region is a hotbed full of agricultural happenings. Also, when I did some Google searching about Sacramento (from an outsider's perspective), most residents raved about the restaurants. In fact, Thrillest wrote an article back in January explaining why Sacramento is going to blow up as a food destination: yes, we have the local produce thing going on, but Bay Area chefs are also opening up their restaurants here because it is much more affordable (Bay Area costs of living are ridiculously expensive, so transplants are moving to Sac and also driving our rent and mortgage prices up).
I really love Italian food (whereas Cecilio has a passion for French cuisine), so I chose a small restaurant called Adamo's Kitchen, located in Midtown Sacramento. Usually, Midtown has all of the cool eats and is vibrant at night, but the area this restaurant is located in was in a somewhat more quiet area. The restaurant is pretty tiny, and I was shocked to see that there wasn't as many people in there. I admired the rustic brick walls. Oh, and we got seated right away!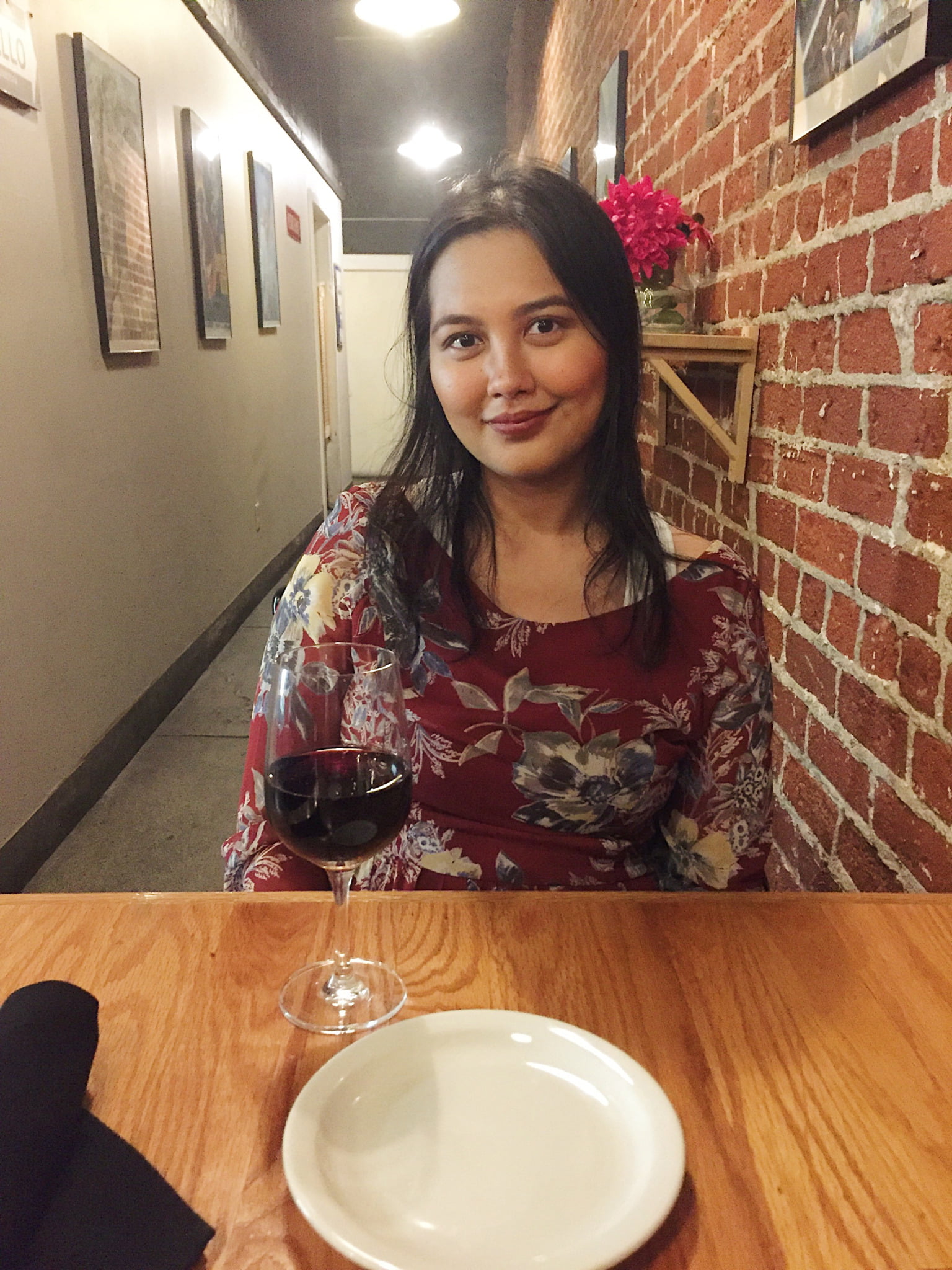 For the starters, we ordered the Sucio fries, which I actually liked better than my entree. These were some of the best fries I had, because they were crispy but not too hard (I only like my fries crispy). They also contained applewood smoked bacon, white cheddar, poblano sauce, sour cream, peppers, caramelized onions and green onions. They tasted like nachos!
I ordered the carbonara. Now, I used to LOVE carbonara, but lately I have started losing the taste for it and finding it too creamy. Is it just me, or do tastebuds change overtime? Because after I got hospitalized, I had a bit of an aversion to pizza for a while. My carbonara is a fettuccini pasta with bacon, garlic, egg, and Parmigiano. It also came with a side of garlic bread! Sometimes I think about going on the keto diet (with doctor's permission first) and I think about how all these carbs are big no-no if I did ever go on it!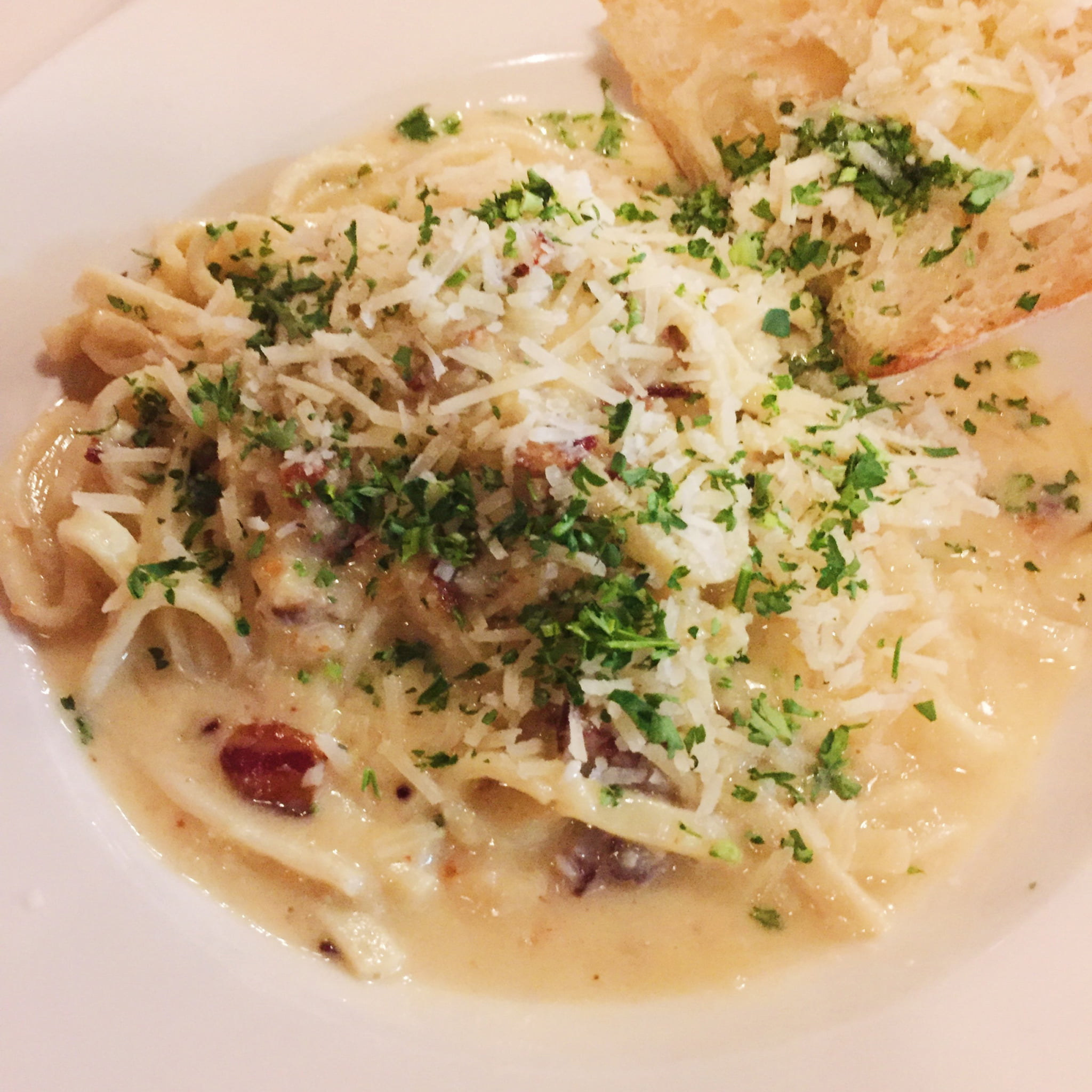 Cecilio ordered the meatballs and polenta dish, which would've been my second choice. I tried a bit of the polenta (which I loved), and he finished it and became so full!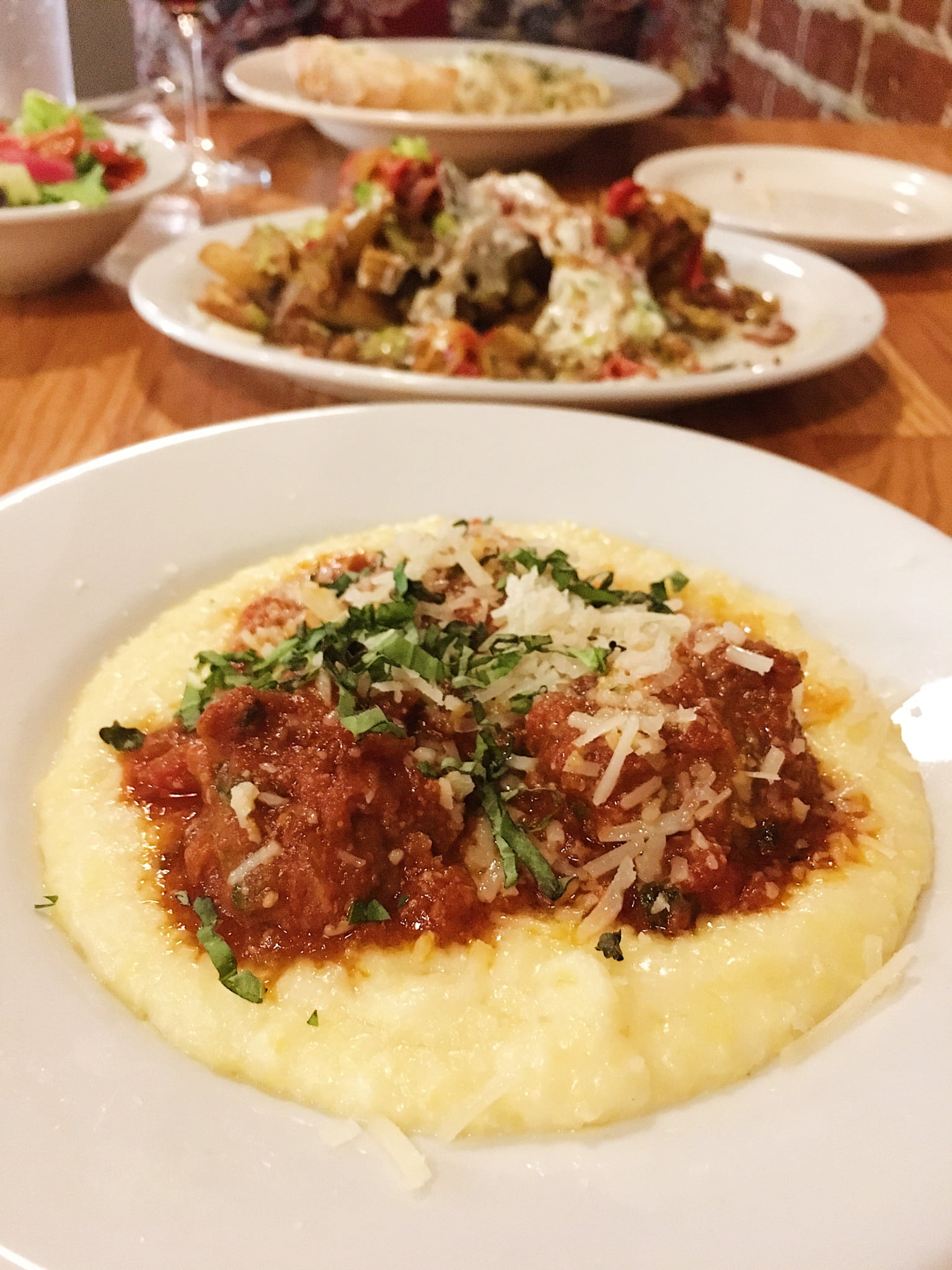 We did not get dessert because we already had donuts at home (although I wouldn't mind a slice of tiramisu). We also watched Crazy, Rich Asians afterwards at 10:15.
Overall, I really loved the restaurant, but I wasn't too crazy about the carbonara. Next time I will order the meatballs and polenta or the bolognese. I absolutely loved the fries though. Cecilio thought that Adamo's was O.K., but it was more of a lunch resutaraunt instead of a dinner one (maybe the quieter ambience had something to do with his opinion?) I would go back, but in terms of Italian cuisine, I really want to eat at Biba (though our wallets are crying at the thought of that).
Adamo's Kitchen
2107 P Street
Sacramento, CA 95816
Hannah is a travel writer, graphic designer, and the founder/editor of Hannah on Horizon. She is based in Sacramento, California, living with her husband and two adorable dogs. She shares tips on how to experience luxury travel on any budget, and how to maximize time at each trip or destination, no matter what your budget or amount of vacation time at work. She enjoys making you feel like you have visited each destination with her through her storytelling and informative writing style.