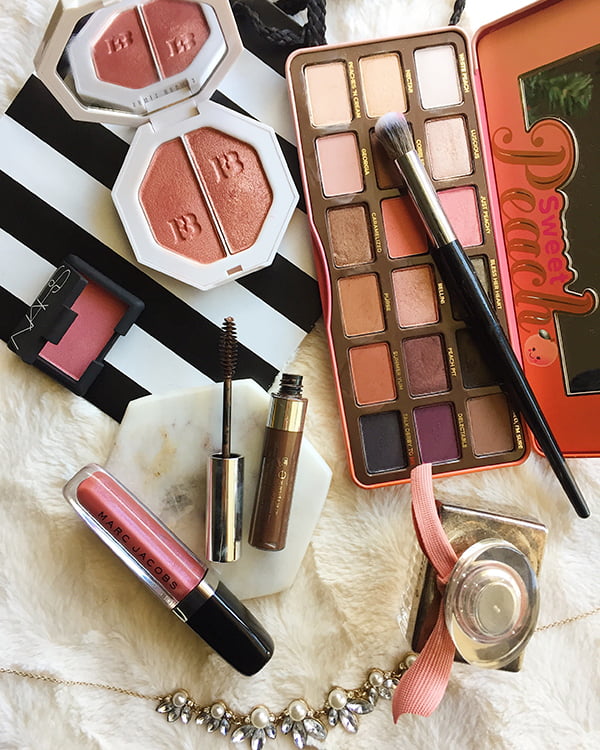 It's the same old thing every year: one of my resolutions is to save money and track my budget. It hardly falls through though because I don't necessarily have a specific plan on HOW I can save money, and being a beauty blogger…you end up buying the latest release just so that you can be one of the earliest bloggers to write about it and have good SEO for that post. Don't lie, you know you do it too! Or you're at Sephora planning to buy only 1 or 2 things, but you get enticed by the gorgeous packaging and the shiny swatches, you think,"what the heck, I'll just get a few things to make this trip worth it." Next thing you know, you're handing over your card and see that $150 total on your receipt.
Blogging means the world to me, and I've never found a hobby I've loved more. But with my love for blogging comes with a lot of debt, and I have nobody to blame but myself. I haven't stepped foot inside Ulta or Sephora so far this year, whereas in previous years I probably would've purchased something already this early in January. So I'm pretty proud of myself for maintaining that discipline. Before I started my job in September, Cecilio told me that I would be much more protective of my money because I worked too hard for it to go to waste. He was right, except that it's disheartening to see a big chunk of my paycheck go to bills and rent. I would love to have leftover money to put in my savings, go on a trip or save for a house, but as long as I'm impulse buying, it's never going to happen.
How am I kicking bad spending habits to the curb, and how can you do the same?
Do Project Pan
For those who don't know what Project Pan is, it's compiling a list of beauty products you want to "hit pan" on (using up as often as possible until you make a big enough dent to see the pan) and blogging about your progress every few months. There's something satisfying about using a bronzer frequently enough to make a dent and seeing that elusive pan, and it's not just sitting there pretty. You also keep yourself accountable to your readers and other bloggers. Here are the products I am using up for my 2018 Project Pan.
Organize frequently
A few weeks ago, I sorted out the drawers in my vanity desk (where I put my lipsticks and eyeshadow palettes) and big acrylic makeup organizer (where I keep more lipsticks, blushes, highlighters, bronzers, bases, and lipliners), and I was horrified (but not surprised) to see how much products I actually didn't use or have forgotten about. I'm the type of person that needs to have things in front of me in order to not forget about them. By staying organized, not only do I rediscover some of my old stash, my mind also feels clearer and less overwhelmed.
Do a "no-buy" one one particular item
Instead of swearing off not buying makeup at all for a whole month, have you considered swearing off buying a particular makeup item instead? That way, it makes the transition to spend less and less easier. What is your biggest beauty weakness? For me, that would be lipsticks and lip glosses. I probably have at least 200 lipsticks, and I probably don't need to drool over any more when I have at least 10 shades of the same reddish brown shade. I could do a "no buy" on just lipsticks and lip glosses, but be free to buy other things like highlighters. Now that doesn't mean I go crazy splurging on highlighters. In fact, the less I buy, the more I feel empowered. It's like dieting: you ease your way into eating less junk before you cut it off altogether, instead of quitting many different types of food cold turkey.
Think about it long and hard
When you see a product you are tempted to purchase, give yourself at least 3 weeks to a month before taking the plunge. That way, you mull it over for a while, deciding if you still really want it during that period. If you still want it after waiting for a month, then by all means, treat yourself!
Repeat this mantra: "It's not going to go away"
It kinda goes in line with the above advice, but I've been repeating this phrase in my head frequently every time I've been tempted to buy something NOW. Now I know clothes and limited-edition makeup products go out of stock. But permanent makeup products are not going to go away, and you will survive if you have to wait a little bit longer. I really, really want 3 of Kylie Cosmetics' velvet liquid lipsticks (in Goals, Brat and Karma), and they just restocked yesterday after selling out over the holidays. I've been going back and forth about buying them, especially because I just got my paycheck yesterday and I got another email that said that the shade Brat is almost sold out. However, I stopped myself because I just paid my bills, bought some workout clothing and spent $100 on cellcept (one of my medications) and I still want some money leftover. I can survive without them, and I will probably buy them next month. Even if they sell out again, I tell myself that they are going to restock because they are permanent products.
Keep track of your expenses
I don't know about you guys, but I hate checking my bank account because I'm afraid of finding out how much I have money I have left and how much I spent. But you absolutely have to, at least 2-3 times a week. 2 women from Wells Fargo hosted a personal finance workshop at my work yesterday, and they suggested writing down EVERY single expense you made because it's easy to lose track, especially if you make auto payments on your bills. That way, you keep yourself accountable. One of the ladies from Wells Fargo said that she used to buy a Funky Monkey (an iced coffee with peanut butter and banana) every single day from It's a Grind. She had to have it, justifying that she has a demanding, brutal job and it helped her keep going throughout the day. She was horrified when she had to take the workshop herself, finding out that she was throwing away $6 a day (plus tips). When she saw that she was spending $2,000 on that decadent iced coffee, she stopped cold turkey and started making coffee at home, which cost only $159 a year. Not only did she save a few thousand dollars, but she lost a lot of weight as well.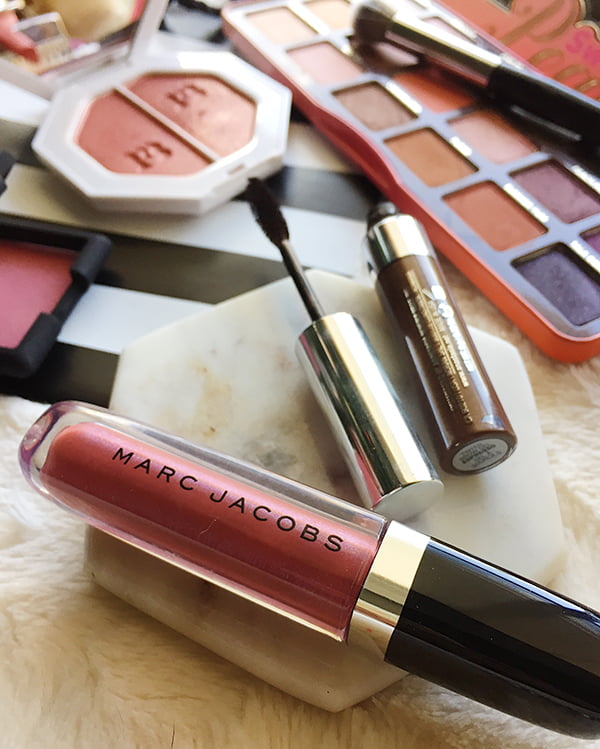 Hold yourself accountable
I love going shopping by myself because I can take my sweet time buying whatever I want. But that's also the danger of going alone. When Cecilio and I go shopping together, I feel bad that he has to sit outside of Sephora (but sometimes he goes shopping for himself), so I try to hurry up and buy what I need. By having him there, I end up buying less and I tell him "I only bought one thing…I promise". Now I'm really lucky and blessed that Cecilio doesn't care about what I spend my money on, as long as I help with groceries, pay my bills on time and help with my share of rent (other guys would freak the fuck out). But having him by my side helps me reign in my spending and think of our long-term goals. Which leads me to the next tip…
Think about your goals and other desires
What is it you want to achieve in your life? What else makes you tick? For me, it is travel. Cecilio and I wanted to go to New Orleans for our 1-year wedding anniversary (which is coming up in March), but the tickets flying there from Sacramento or SF were too expensive, so we might just drive to Portland instead. I have also been hinting that I may want to go somewhere for my birthday this year. I would also love to go on a big trip to somewhere I've never been to for my 30th birthday in 2019 (particularly London or Tokyo). He wants to travel too, but has been more hesitant about it because we do have to save big time, really plan and have hard conversations about money. We would also love to buy a home in 5 years. As much as we love and adore our little apartment, we cannot stay here forever. It's so easy check out items straight from some of your favorite apps. But every little expense could be hindering you from achieving your dreams. Ask yourself what's more important: being a Sephora VIB Rouge member or creating amazing memories?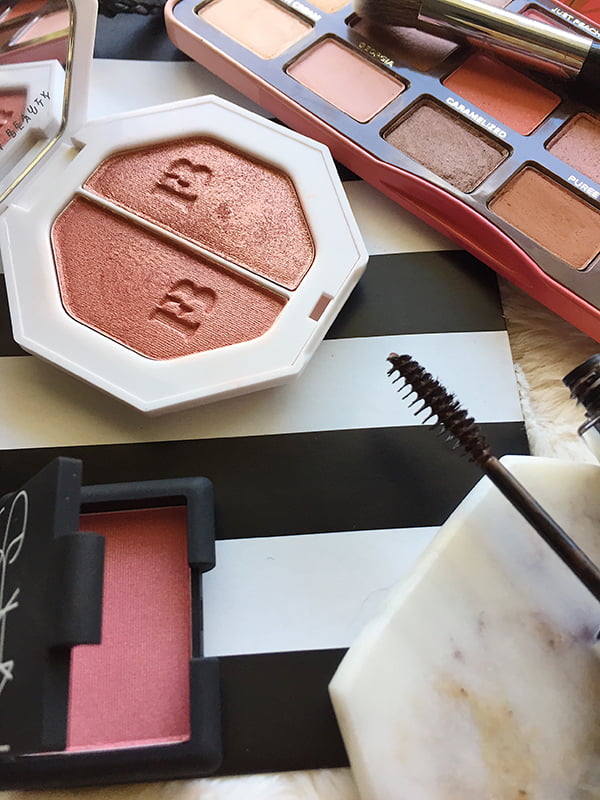 Now I'm not saying you should completely stop buying makeup altogether. In fact, I still have a wishlist of stuff I want to buy and I will eventually. I will wait until the Sephora VIB sale in April to purchase what I want there. For Ulta, I will wait until there's a 20% off sale or a 5x point offer. I am just being more mindful with the amount I am spending and how that is holding back from being free from debt and being able to travel.
For my last job, the mall was across the street. So it was super easy to go after work and just buy things on an impulse. Now, I'm way too tired to go shopping after work (especially because I work out after work), even though I live 10 minutes away from Ulta. I now usually only go to restock on makeup remover wipes or wax my eyebrows at the Benefit Brow Bar once a month, but sometimes I still buy a "fun" item occasionally (like a lipstick or a blush) when I'm there.
How are you helping yourself from not spending as much in 2018?
Hannah is a travel writer, graphic designer, and the founder/editor of Hannah on Horizon. She is based in Sacramento, California, living with her husband and two adorable dogs. She shares tips on how to experience luxury travel on any budget, and how to maximize time at each trip or destination, no matter what your budget or amount of vacation time at work. She enjoys making you feel like you have visited each destination with her through her storytelling and informative writing style.