Warmer days are ahead of us, and that means peeling off the coats and boots in favor of sundresses and sandals. While the sun provides a nice boost of Vitamin D and serotonin, there is too much of a good thing. I don't even need to go over the dangers of skin cancer, everyone has already heard about it! Sun sensitivity is a real thing, and too much exposure can cause flares for some people.
I am one of those people. Having lupus, I have to be extra cautious about sun exposure. It can be a bit of a bummer, but I make the most of it and I'm thankful I'm not as sun sensitive as others.
While almost everyone has a sensitivity to UV rays, people with lupus recover from it at a much slower rate. Our immune system goes haywire with those dead cells taking forever to clear up, causing a flare.
Symptoms of sun sensitivity include fatigue, red rashes, joint pain, swelling, and feeling feverish.
Whether or not you have an autoimmune disease that causes you to be photosensitive, everyone can benefit from these summer essentials and tips to help us stay cool and protected from the sun! Because skin cancer is always going to be here.
Learn more tips on how you can travel with lupus.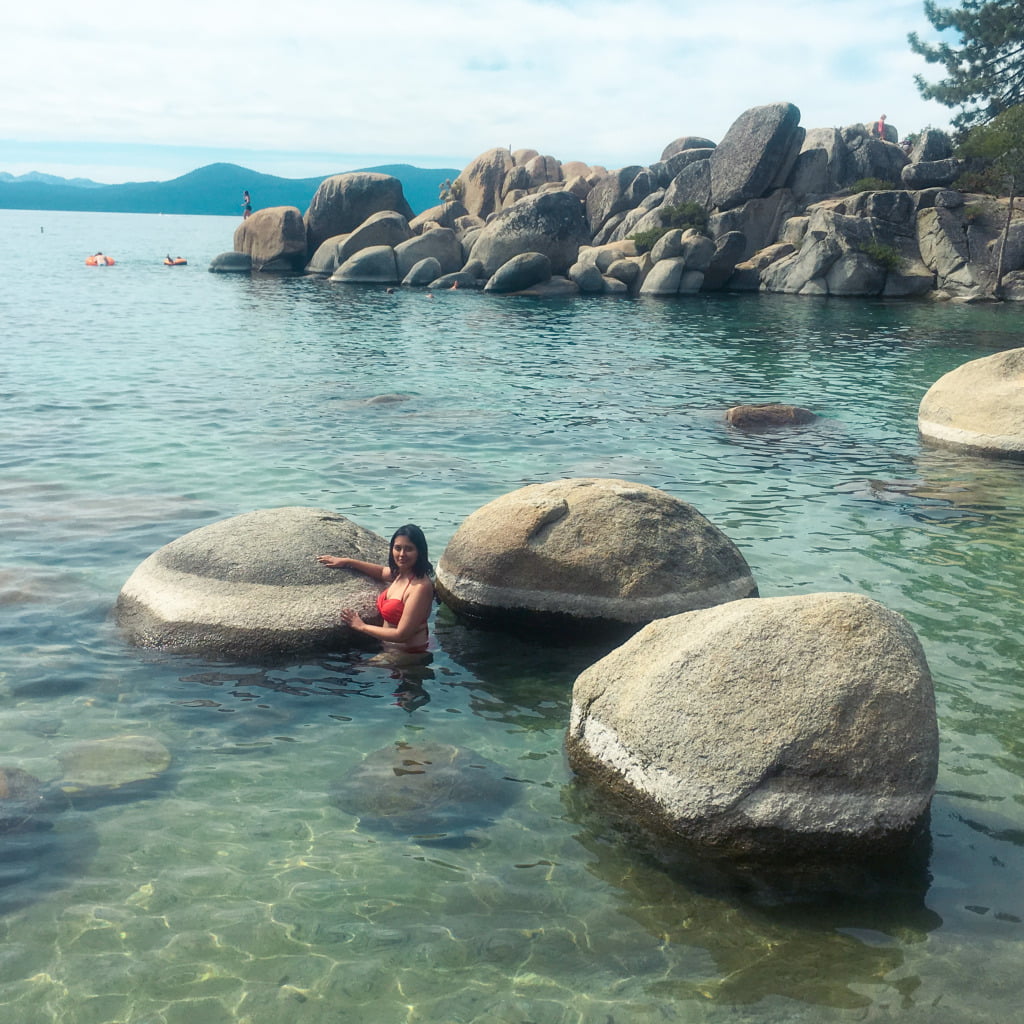 Disclaimer: This post uses affiliate links through Amazon, which means I make a commission if you make a purchase (even if you don't purchase these exact items mentioned). If you do decide to purchase through my links, thank you so much for your support! I only share links to products and/or services I love and would personally use.
Be sure to bookmark this post to refer to later when you're out shopping for your next beach trip!
So what are my non-negotiable summer essentials?
Sunscreen
I admit that I'm not the most consistent with wearing sunscreen, and I am going to change that. Sunscreen is an absolute must! Many skincare tips prioritize getting your SPF on over anything else. Every bit of sun exposure emits UV radiation, increasing your risk of skin cancer and aging.
You're going to want to look for a Broad Spectrum sunscreen (which means that it offers UVA AND UVB protection). UVA has longer wavelengths, penetrating deeper into the skin, causing aging and wrinkles. UVB, on the other hand, has shorter wavelengths and while it doesn't penetrate into the skin as much, it causes those nasty sunburns.
If you're traveling to a beachy destination and you're going to be swimming or doing other water activities, you're going to want a sunscreen that doesn't harm the coral reefs (if you care about the Earth and want future generations to enjoy every bit of it like you have been able to).
A lupus-friendly sunscreen needs to have physical blockers like zinc oxide and titanium dioxide. Both ingredients are reef-safe, but the former needs to be non-nano zinc oxide (larger than 100 nanometers). Non-nano zinc oxide is better for marine life, as the nano-particles can easily be ingested by reefs, which causes internal damage. It also doesn't penetrate into our bloodstream, since we do not know the impact it has on our health.
Shop my Sunscreen Recommendations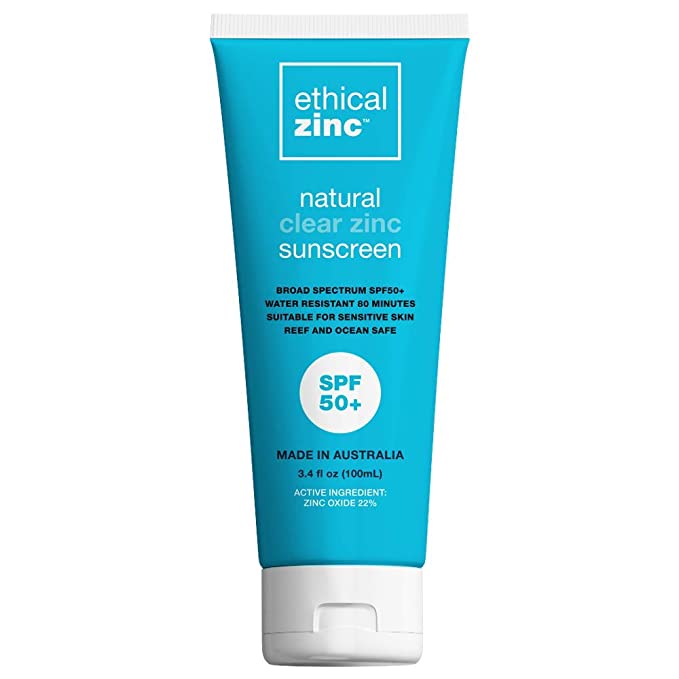 Wide brim hat
Aside from it looking super cute and adding a finishing touch to your summer outfit, a wide brim hat offers extra protection for your scalp, face, and even shoulders. I recommend looking for a hat with UPF (Ultraviolet Protection). UPF is basically the SPF of clothes, except that it measures the amount of UV rays that will penetrate into the fabric in a fraction format. For example, UPF 50 fabric will allows 2% of the UV rays to penetrate the fabric, while blocking off the 98% (1/50th). Ultimately, your risk of sun exposure decreases.
Look for a hat that is light and packable. If you're flying you can even wear it in the airport or get a hat clip to attach it to your purse.
This hat has been one of my summer essentials since I purchased it last year. It is UPF 50, foldable, light on my head, and goes well with all of my sundresses!
Sunglasses
Another accessory to complete your summer fit, sunglasses also protect your eyes and the skin around them. Did you know that your eyes can also get sunburned? Sun exposure increases your risk of cataracs and eye cancer. Look for sunglasses that protect against UVA and UVB rays (most of them do). And no, they don't need to be expensive either; one of my favorite pairs are a $10 Jessica Simpson pair from TJ Maxx.
Polarized sunglasses are nice to have since since they help with the glare, but they don't necessarily protect your eyes. It's just an option.
Shop my Sunglasses Recommendations
UPF Clothing
Yes, UPF clothing does exist, from tank tops to long sleeves to dresses. The UPF rating depends on the fibers, the weave techniques, and dyes.
Coolibar is the leading brand for UPF clothing, but I find that a lot of their clothes are very expensive and some of the stuff is not my style (like anything with paisley print). But they do have great basics and solid-colored clothing I would love to try on sale.
Looking for some hip, outdoorsy UPF gear like PacSun? You're going to love Vapor Apparel, and it's slightly more affordable!
Even mainstream brands like REI, Athleta, Lululemon, and Land's End have UPF clothing!
Some parts of coastal California actually gets chilly even in the summer (I'm looking at you, SF and Monterey), so it doesn't look too out of place to cover up. I love shirt dresses and a light rain jacket that protects my skin while looking stylish.
Now let's say you're going to Hawaii; if you're feeling self-conscious walking around the beach in long sleeves, you can always get a beach coverup or a light zip-up hoodie that you can easily take off when you're indoors or under the shade.
If you also love to hike and do other outdoor activities, you definitely need to protection UPF clothing provides!
Shop my UPF Clothing Recommendations
Regular Clothing (with the right materials and coverage)
It's not easy to find UPF clothing, and like I said, its on the pricier side. And the average t-shirt has a UPF of 5-7. But that's better than nothing, especially if you try to stay in the shade or indoors as much as possible. Opt for cooling fabrics like linen, cotton, rayon, and silk. Choose looser-fitted clothing for that air circulation and comfort. Some summer cardigans are so lightweight (like the orange one below) can be used as a beach cover up, streetwear, or lounging around.
Shop my Non-UPF Clothing Recommendations
Rashguards
Not gonna lie, it's going to feel a little embarrassing wearing long sleeves while everyone else is out sporting a bikini (which I will be too sometimes, since I am not as sun sensitive as other lupus patients). But there's no shame in covering up, especially with how skincare conscious people are compared to the past few decades (the days of baking under the sun or a tanning bed are over). Rashguards are excellent for water activities such as surfing, standup paddleboarding, wakeboarding, and the like. With those activities, the sun is beating down on you for hours, and rashguards help protect against the UV rays and sunburns (the name is self-explanatory). They come in a wide variety of style and fabrics. Swim Outlet has a great article on how to choose the right rashguard for you. The majority of them are UPF 50!
Shop my Rashguard Recommendations
Umbrellas
They aren't just for rain, and there's a reason you see older ladies walking around the park in your neighborhood holding them under a sunny day. If you don't want to wear long sleeves during summertime (I sure don't), the umbrellas will protect your whole body, and they come have UPF. But if you wear the right clothes, all the more protection! You can purchase a small, portable umbrella that can easily fit in your personal bag when you're flying, or get an umbrella with an iron clamp that you can attach to any chair or stroller. You can even get an umbrella that doubles up a tent (obviously you can't fly with this, but they're perfect for road trips to the beach).
Shop my Umbrella Recommendations
Staying safe with these summer essentials
No matter who you are, whether you have photosensitivity or not, everyone benefits from protecting themselves against UV rays that can exacerbate flares or cause cancer later on. I know it can be one extra step or another inconvenient thing to do, but like my parents used to say… "prevention is easier than treatment" 🙂
What are your favorite summer essentials?
Hannah is a travel writer, graphic designer, and the founder/editor of Hannah on Horizon. She is based in Sacramento, California, living with her husband and two adorable dogs. She shares tips on how to experience luxury travel on any budget, and how to maximize time at each trip or destination, no matter what your budget or amount of vacation time at work. She enjoys making you feel like you have visited each destination with her through her storytelling and informative writing style.