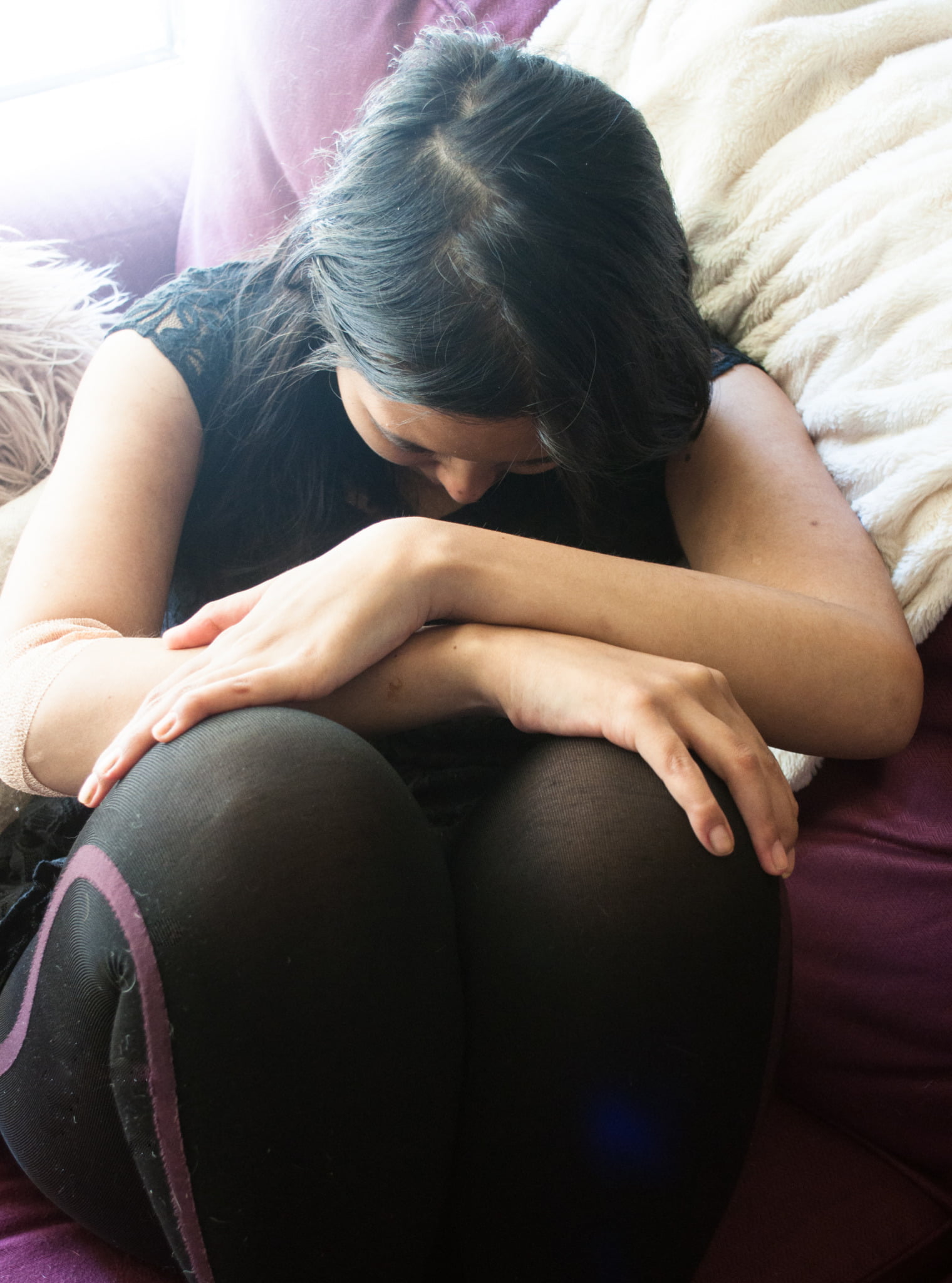 Hey everyone, as you can see, I haven't blogged in a week. Which doesn't sound a lot since people take blogging breaks all the time, but I planned a weeks worth of green beauty posts but only ended doing 4 posts. Let's just say that April has been the worst flareup I've had in a while, and 2018 has been the worst year for my flares since 2014.
I had mentioned that in most of February and March, I had pretty bad vertigo. I started to heal from it during the last week of March! I even got to work out at Pure Barre even though I haven't been going for obvious reasons.
So what happened?
On April 10–16, my mom, stepdad, sister and stepbrother went to Hawaii for vacation and Cecilio and I stayed at their house the whole time to watch the dogs. We came to have dinner with them on the night of the 9th and my mom offered me red wine, and of course I never say no unless if I am very sick. Then I had the rest of the wine from their aerator. I shouldn't have because I woke up pretty hungover. But I don't think that's relevant to why I am flaring up, this is just kind of a background.
On the night of the 10th, I noticed that the noticed in the guest room and all 3 windows upstairs in the hall were wide open. And the heater was not on. I live in Northern California, and while it's supposed to be raining a little bit and somewhat chilly, it should start warming up already. And it has been, sometimes it's been in the 70s–low 80s but other weeks it's been in the 50s (typical high NorCal weather in December, not April).
Something in my gut was telling me to close those windows. I should have listened. I love my stepdad but I have a feeling that this was his idea. I hate to say about this about him but he's a big cheapskate. Also, he is from Wisconsin so California cold weather is nothing to him.
The aftermath/ER/days off
On the 11th, I had my big ass coat the whole time at work because I was not feeling good. I've been having fevers and chills practically everyday, and I have this bad habit of bundling up even though the chills heighten your temperature even you feel hot. When I get the chills, I am shaking so hard and I can barely move to get up to get what I need. It's that bad. But I have been taking lots and lots of ibuprofen which helps lower my temperature.
I took A LOT of days off at work. I had days off on the 13th, 18th and 20th. Cecilio and I went to the ER on the night of the 17th and we had to wait for 8 freaking hours. My mom and stepdad visited us and got us Jack in the Box for dinner. We stayed until 4 a.m. so a day off on the 18th was warranted for Cecilio and I. He took a day off on the 19th too and dropped me off at work, but I couldn't handle being there so he ended up picking me up after an hour.
I am SO thankful for the people at work, asking me how I am. I'm slowly starting to reveal my medical condition. I never thought about telling people because it's a personal thing and because I wasn't flaring up until February. I am so that for my boss willing to work me regarding my hours, and the HR Director giving me paperwork to see if I might need extra accommodations. That is why I love working in the non-profit sector—the people tend to be so patient and kind. My mom used to work in the business side of health care, and the environment is cutthroat and her coworkers sounded demanding. That is why she used to always warn me about joining the worked the environment—she would tell me that coworkers would make minced meat out me. Not where I work though!
Symptoms
Headaches are a big one. I've been having dull headaches on the top of my head or on and off sharp ones on the sides near my ears.
I also had bad oral thrush, and there was Candida (yeast) all over my tongue and the insides of my mouth. I am taking lozenges and it works!
The staircase at work is super steep so I get headaches going upstairs and shortness of breath. That's why I'm been taking the elevator instead.
Obviously I'm going back and forth between getting hot and cold. My mom and older sister told me it happens to them all the time, and for me not to freak out over it because it's very common with lupus patients.
I lost my appetite too from the oral thrush and being sick in general. I'm forcing myself to eat though. I'm a little concerned because I lost a lot of weight in a short period of time. A few weeks ago, I weighed 146. Now I weigh 139.5. I like losing weight and being on the small side, but definitely not when I am not trying to. But now my appetite is coming back. However, there is chance I could go on a higher dose of prednisone. I hope it's not gonna be any more than 40 mg (I've been taking 20 mg since November). I have never weighed more than 158 so I'm really scared of weighing more than that.
How am I coping?
I'm going to be honest: I have not been taking it well at all. I've been crying everyday, whether it's soft sobs or screaming and bawling to God. I've been so freaking stressed, anxious and depressed. I'm a Christian, but sometimes I wonder if God really loves me. I still don't stop praying though even if I sometimes feel like He doesn't answers my prayers. Everyone thinks I'm so strong but I don't feel strong all so why me? I know it's the truth when people say, "well, you have lupus and that's just how it is" but I still hate that answer because I still have a hard time accepting it. But I guess I should. I'm currently reading the Book of Job from the Bible because I can relate to it so much.
The future of blogging
I'm still going to blog, but I'm not going to put my pressure on myself to blog multiple times a like I used to. I am ok with taking breaks when I can. I wanted to monetize my blog but I don't want to force it if I'm not well. I will still blog when I can because I still love it.
Hannah is a travel writer, graphic designer, and the founder/editor of Hannah on Horizon. She is based in Sacramento, California, living with her husband and two adorable dogs. She shares tips on how to experience luxury travel on any budget, and how to maximize time at each trip or destination, no matter what your budget or amount of vacation time at work. She enjoys making you feel like you have visited each destination with her through her storytelling and informative writing style.