Hi! I'm Hannah, and welcome to my little space. Grab a cup of coffee or glass of wine, it's so nice meeting you 🙂
I was born in the Philippines and moved to the US as a toddler. I lived in California my whole life, from the San Francisco Bay Area for 9 years to Sacramento for 20+ years. So I have no recollection of life in the Philippines at all and only have visited once since then.
Growing up, my travels with my family consisted of going to Lake Tahoe, Reno, Disneyland, and all over California. We didn't travel a lot because it took us a while to get our green card and our US citizenship, and my younger sister being autistic made things challenging. Let me preface that my mom was a flight attendant for Saudi Airlines for 10 years right before I was born, so she did get to travel to Europe and parts of Asia while living in Bangkok and Jeddah. So I did get my travel bug from her, but growing up not having my US citizenship yet, traveling the world never seemed feasible for me. It seemed daunting and expensive, and it didn't help that I was kinda sheltered.
You can say that my travel bug was always there, and it just took years for it to unleash and I'm on a mission to see as much of this world as I can until I can't physically do so anymore.
My first flight aside from moving from the Philippines to the US was to Hawaii with my family when I was 15. Later on, we went to Vancouver when I was 17, which I would eventually visit a few more times. The summer after my dad passed away in 2013, my mom, sister, and I went to Europe to decompress from grieving, and we did it with a Schengen visa. I visited France, Switzerland, and Italy!
Since then, my mom and I got our US citizenship in 2015, I graduated from Sacramento State University with a Bachelor's Degree in Graphic Design, and married my college sweetheart (ok, community college, we both transferred and my husband Cecilio graduated from UC Davis). We had an amazing honeymoon in Playa del Carmen, Mexico. We live in Sacramento with our two dogs.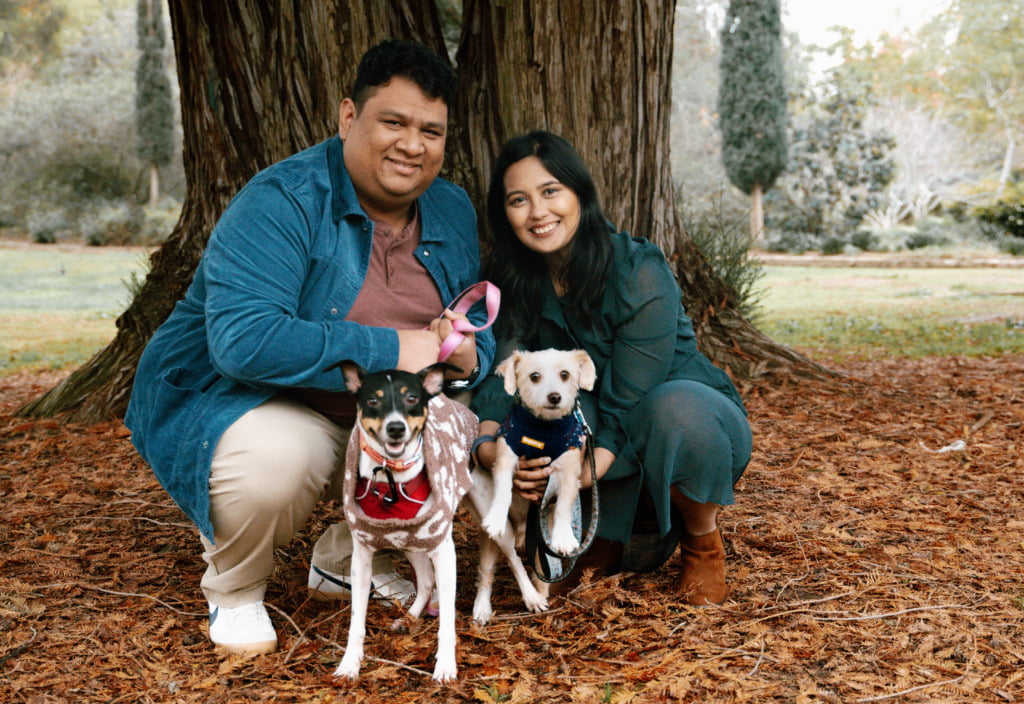 What can you expect from Hannah on Horizon?
I understand that having visited only 11 countries and 11 states, I don't seem as well-traveled as other travel bloggers. But that does not mean my experience, expertise, and advice are any less valid. If that's you too, don't worry because I am here along with you to enjoy this ride we call life! Our journeys are a process. In fact, if you too are interested in starting a travel blog, you still can even if you haven't traveled much!
I guess you can say my travel style is a mishmash of different things, but I love experiencing luxury travel on a budget. I believe that you don't have to stay in super-fancy hotels with bells and whistles and spend thousands upon thousands to experience the luxe life. You can experience luxury in 3–4 star hotels, walking tours, outdoor excursions, hole-in-the-wall eateries, and stylish clothing on sale. I also aim to show you how to immerse yourself in a destination's culture through food, art, and history, while being a responsible tourist.
I also have a full-time job with limited vacation time, so a lot of my itineraries tend to be 4 days long to maximize the time off I have. You can expect to see a lot of day trips too! The digital nomad life isn't for me; even if I were to become a full-time blogger one day, I need a home base with my husband and dogs. I also need to go to the doctor frequently for my lupus. I also share tips on how to cope with and travel with an autoimmune disease.
Countries I've visited
Canada
Denmark
France
Italy
Japan
Mexico
Philippines
Sweden
Switzerland
United Kingdom
United States
Vatican City
So what's next?
If you made it this far, thanks a bunch!
And if you don't want to miss new posts and travel guides, be sure to subscribe to my email list below!
Thank you for joining me on the horizon,