Happy February everyone! I hate to say it because everyone else probably has and I am repeating the chorus…but 2018 has going pretty quickly so far. Next thing you know, Cecilio and I will be celebrating our 9 years together on the 15th and our 1 year wedding anniversary next month!
Anyway, I've had the Charlotte Tilbury Luxury Palette in "Dolce Vita" since the end of September. I've actually been eyeing it for a year now, but I couldn't justify spending $53 on a little eyeshadow quad, even if the swatches and packing were gorgeous and screamed luxe. That said, when I was going to what felt like a million job interviews (and in the process of going through multiple interviews with the organization I'm currently working for), I promised myself that I would finally treat myself with this if I got the job and waited until my first paycheck. Well, when I got the call from my [now] boss offering me the position, I was so elated and on cloud nine. I was tempted to already treat myself, but then I forced myself to wait until I got my background check done, passed those, the first day of work…and then when my first payday came, I ordered this baby on the Nordstrom app and chose to pick it up at the mall nearby. It was already waiting for me when I arrived.
This is my 2nd Charlotte Tilbury purchase, ever. The Luxury Palette collection consists of 8 different quads. The quad "Dolce Vita" spoke to me the most, with its gold, burgundy and copper tones. Each shade weighs 0.18 oz.
Prime (top left): shimmery champagne, best used on the lid or inner corner
Enhance (top right): shimmery burgundy, best used on the lid or crease
Smoke (bottom right): shimmery warm medium brown, best used on the crease or upper/lower lash lines
Pop (bottom left): foiled gold, best used on lid (especially on top of Prime)
I've been reaching for this palette more than my other palettes, honestly because I don't get as overwhelmed with it based on the fact that there are only 4 shades (though I do wonder what kind of creative looks I could come up with just 4 shades). I could just easily wear Prime on my lids and Smoke or Enhance for my crease and be out the door, or I can add extra drama with Pop.
The shades have just the right amount of pigmentation: it gives intense opacity but not too much where the product starts to fall out. I noticed that a lot of shimmery eye shadows to tend to fall out more, but not these shades. The shimmers on Prime, Enhance and Smoke are insanely subtle and not at all chunky (almost more satin), so you can wear this from work to a dinner night out. At first, I was taken aback with Pop because I thought it wasn't pigmented enough as I was swatching it. But a little goes a long way on the lid. And maybe it's good that there's no "in-your-face" pigmentation, so that you can build it up, whether you want a subtle shimmer or full-on bling. Also, if you do want more product from Pop to show on your lids, I highly recommend using your fingers instead of a brush (but if you have to, use a small, dense shading brush). A little water or MAC Fix+ spray will make it pop too (no pun intended).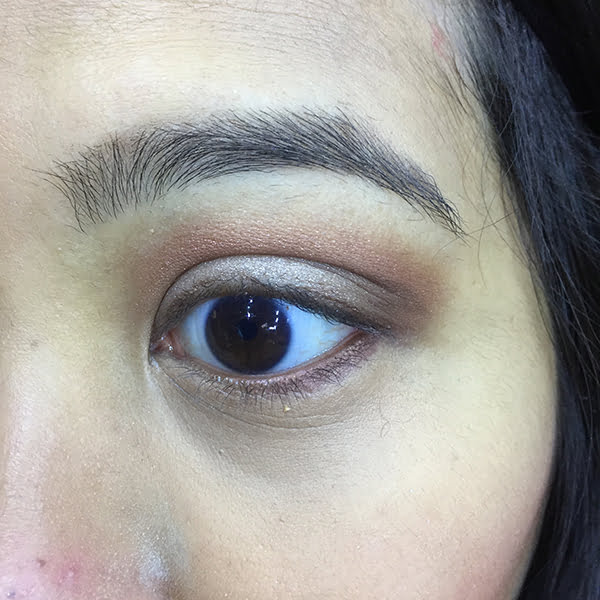 Would I recommend this palette? I can say a resounding YES. The shades are classically gorgeous and easy to blend. This is a must-have for someone who likes neutrals and bronzes. It's also very easy to travel with and will lighten your makeup bag (though be careful, it's easy to lose: I thought I lost it once in my drawer).
At $53, this is the most I ever spent on an eyeshadow palette with the least amount of shades. I don't care though, it's 100% worth it and I've been reaching for it way more than my other palettes anyway. I better be careful, because some of the other Luxury palettes are calling my name…such as Vintage Vamp and Rebel.
Do you have this palette or any of the Charlotte Tilbury Luxury Palettes?
Hannah is a travel writer, graphic designer, and the founder/editor of Hannah on Horizon. She is based in Sacramento, California, living with her husband and two adorable dogs. She shares tips on how to experience luxury travel on any budget, and how to maximize time at each trip or destination, no matter what your budget or amount of vacation time at work. She enjoys making you feel like you have visited each destination with her through her storytelling and informative writing style.