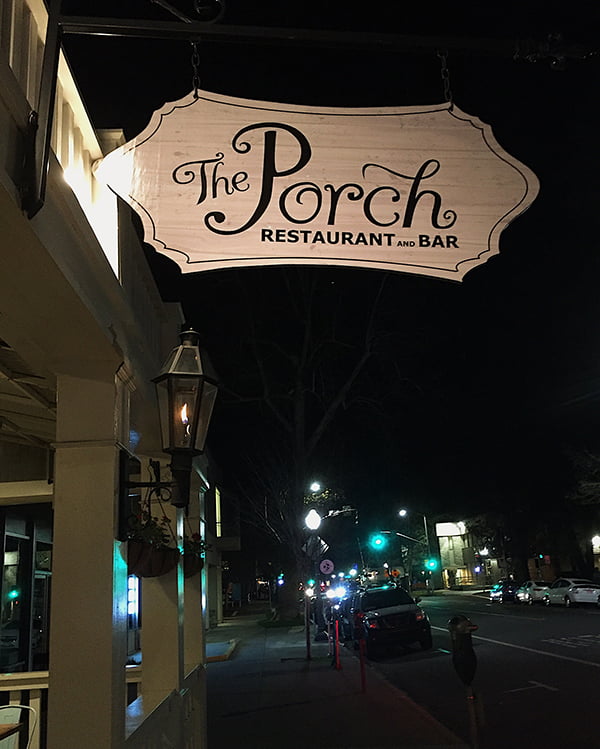 Back when Cecilio and I were just dating or even just engaged, we ate out pretty often. We loved (and still do) going to different types of restaurants: counter order style, brunch, New American, Indian, Mediterranean, French, Italian, Mexican, Asian, etc. and we save fine dining restaurants for very, very special occasions. I guess you could call us foodies.
Now that we are married with our own place, we don't eat out as much as we used to because most of our money goes to groceries and apartment rent. So when we do go out and have dinner somewhere, we try to make it even more special. From January 12–21, over 30 restaurants teamed up with Dine Downtown Sacramento to offer a fixed 3-course meal for $35/person. This is an affordable way to get try one of the many restaurants in our area. The proceeds went to different social services and food literacy programs in the community.
Due to Sacramento's Farm-to-Fork identity, the restaurant scene here is booming (we're also known for hipster coffee shops and breweries). Since there are so many farms nearby (and a few dozen farmers markets at our fingertips), restauranteurs here make sure to get the freshest ingredients for their dishes. This Thrillist article describes why Sacramento's food scene is blowing up, despite being overshadowed by SF and LA.
Cecilio and I chose to go to The Porch Restaurant and Bar, which serves classic Southern comfort fare (and yes, they do have a porch for those who dine outside, but it was way too cold to eat outside at night).
For appetizers, I wanted the soup of the day but because they ran out of it, I had to get an iceberg wedge salad with ranch sauce, tomatoes and cucumbers. I usually don't like iceberg salads because they are so boring (and they are light green, so the lighter green the lettuce, the less nutritional value it has). It was delicious considering how hangry I was, but Cecilio ordered fried Brussels sprouts that were seriously AMAZING. It had citrus-herb vinaigrette, sesame and chili-spiced almonds, but yet tasted sweet (not at all tangy). I usually don't like Brussels sprouts (maybe because I'm terrible at making them), but I devoured half of it while I let him have some of my salad. May I mention that it is vegan too?
Now for the main entrees: the Nashville Hot Chicken was calling my name, so that is what I ordered. It was delicious, but my mouth was on fire! The chicken is seasoned with cayenne, garlic, herbs and spices, and served with white bread on the side. I had to keep chasing it with water and my mint julep. Usually when a dish is too spicy you are supposed to drink dairy or eat bread, which is what I tried to do but even the bread was doused with the chicken marinades (one of the legs was served on top of the bread). Cecilio ordered Chicken Fried Pork, which had creamy mushroom grits, braised cabbage and apple butter on the side.
Now for dessert: usually we both share it, but we wanted different things. I opted for the Pecan Bread Pudding, which hit the spot and wrapped up my meal. It wasn't too sweet or rich, but you would never have guessed that it was vegan. Cecilio ordered the Pineapple Upside Down Cake, which had ice cream on the side.
When all was said and done, our bellies were full and happy. I would love to go back to The Porch to try other items in their menu, especially because Southern cuisine is a rare treat for us Californians. We would also like to try another local restaurant called South, which is a more affordable and casual version (but just as mouthwatering-sounding) of The Porch. We cannot wait to participate in Dine Downtown Sacramento next year and experience another amazing restaurant our city has to offer.
I highly recommend The Porch for a date night out with your friends or S.O.!
1815 K Street
Sacramento, CA 95811
Hannah is a travel writer, graphic designer, and the founder/editor of Hannah on Horizon. She is based in Sacramento, California, living with her husband and two adorable dogs. She shares tips on how to experience luxury travel on any budget, and how to maximize time at each trip or destination, no matter what your budget or amount of vacation time at work. She enjoys making you feel like you have visited each destination with her through her storytelling and informative writing style.