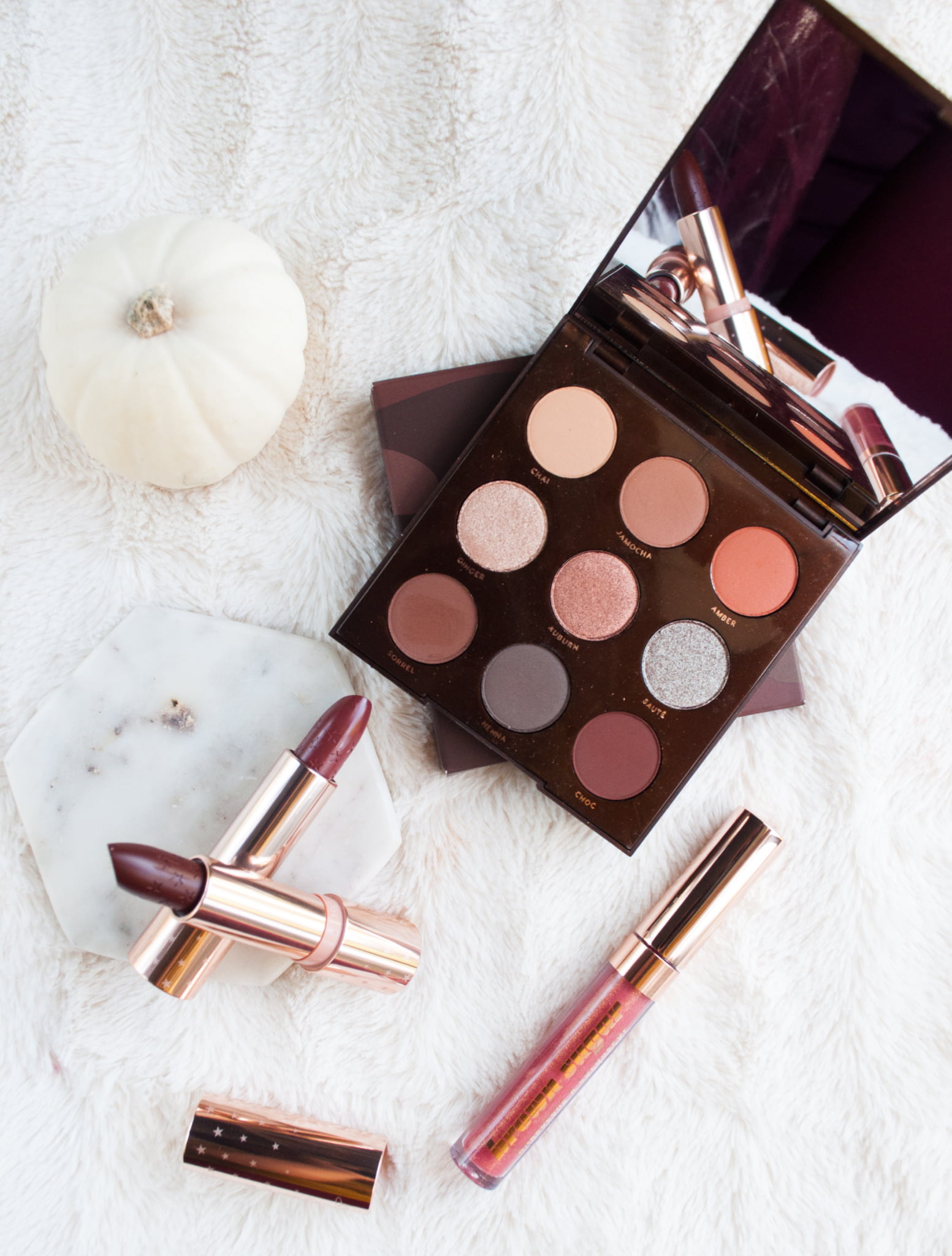 Honestly, I've never heard of Karrueche until she started collaborating with ColourPop. I didn't care too much until I saw the Brown Sugar collection being released: I knew I needed the palette and some of the lipstick shades! Also, I almost have a similar skin tone to Karrueche (though I am a tad lighter) and a lot of nude lipsticks do not flatter me. I was so excited for this collection to release!
This Allure article states that the ColurPop Brown Sugar Collection is "inspired by the color brown, which evokes a sense of strength, warmth, and elegance. Designed with all skin tones in mind by incorporating universally flattering shades, this new collection will be sure to give your makeup routine a needed sugar rush."
This collection seriously looks luxe on a budget, I am in love!
Okay, first, let's talk about the palette.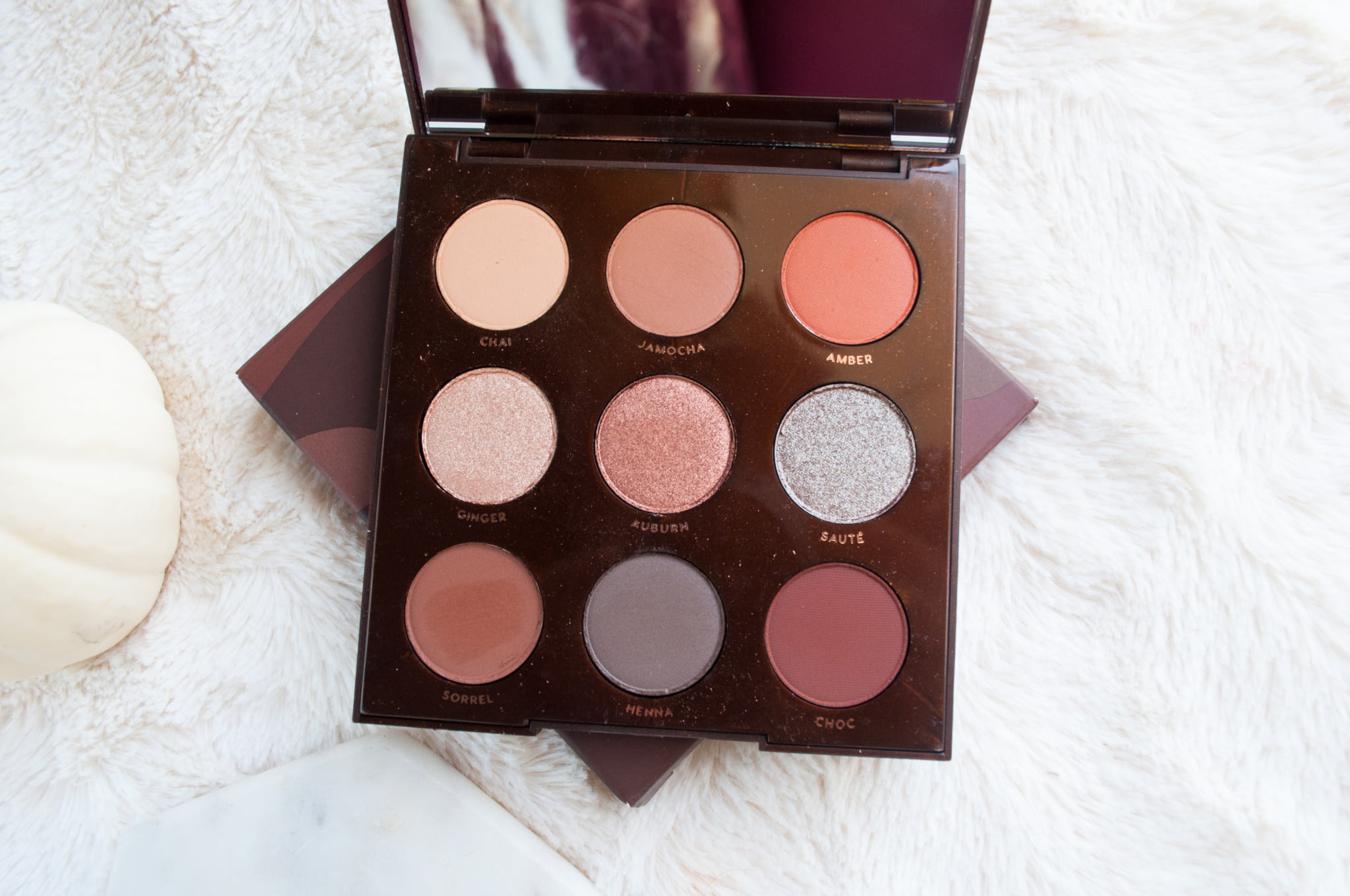 Though I have a ton of high-end palettes, I have been reaching for the ColourPop Brown Sugar palette over everything else. It retails at only $12, but went on sale for only $9.60 and is now currently sold out. Can you blame everyone? These shades are gorgeous and are incredibly versatile: some days I can use only two shades for work when I'm in a hurry, and sometimes I can glam it up with a smoky eye using the bottom matte shades.
There are 9 shades, 0.04 oz in each pan. After swatching each shade, I can say that the pigmentation in each shade is insanely vibrant. There is no shade where I have to keep swatching multiple times to get the shade true to the pan. Seriously.
There are also a few creme lipsticks in the Brown Sugar collection. I purchased two: Brick and Chocolatier. Brick is an affordable, cruelty-free version of my former favorite lipstick, MAC in the shade "Retro". Chocolatier is the quintessential 90s shade. They are normally $7, but are on sale for $4.90. Unfortunately, both shades are currently sold out. Sorry!
Let's not forget the lip glosses too: the one shown in the photo above is the shade Blowzy, a sheer rose with gold flecks.
Shades of the Brown Sugar Palette:
Chai: matte soft yellow beige
Jamocha: matte mid-tone yellow brown
Amber: matte muted rust orange
Ginger: metallic golden peach
Auburn: metallic warm bronze
Sauté: metallic icy brown with a green and gold duochrome sheen
Sorrel: matte deep cool brown
Henna: matte charcoal brown
Choc: matte reddish brown
Lip Colors:
Chocolatier: Rich chocolate brown
Brick: plummy brown
Blowzy: Sheer rose with pearlescent gold flecks
I will be honest: I am not a fan of the lip gloss at all. Maybe it's because it's too sheer or too pink? I wish I could've gotten the shade Fudg'd, which is a sheer brown, instead.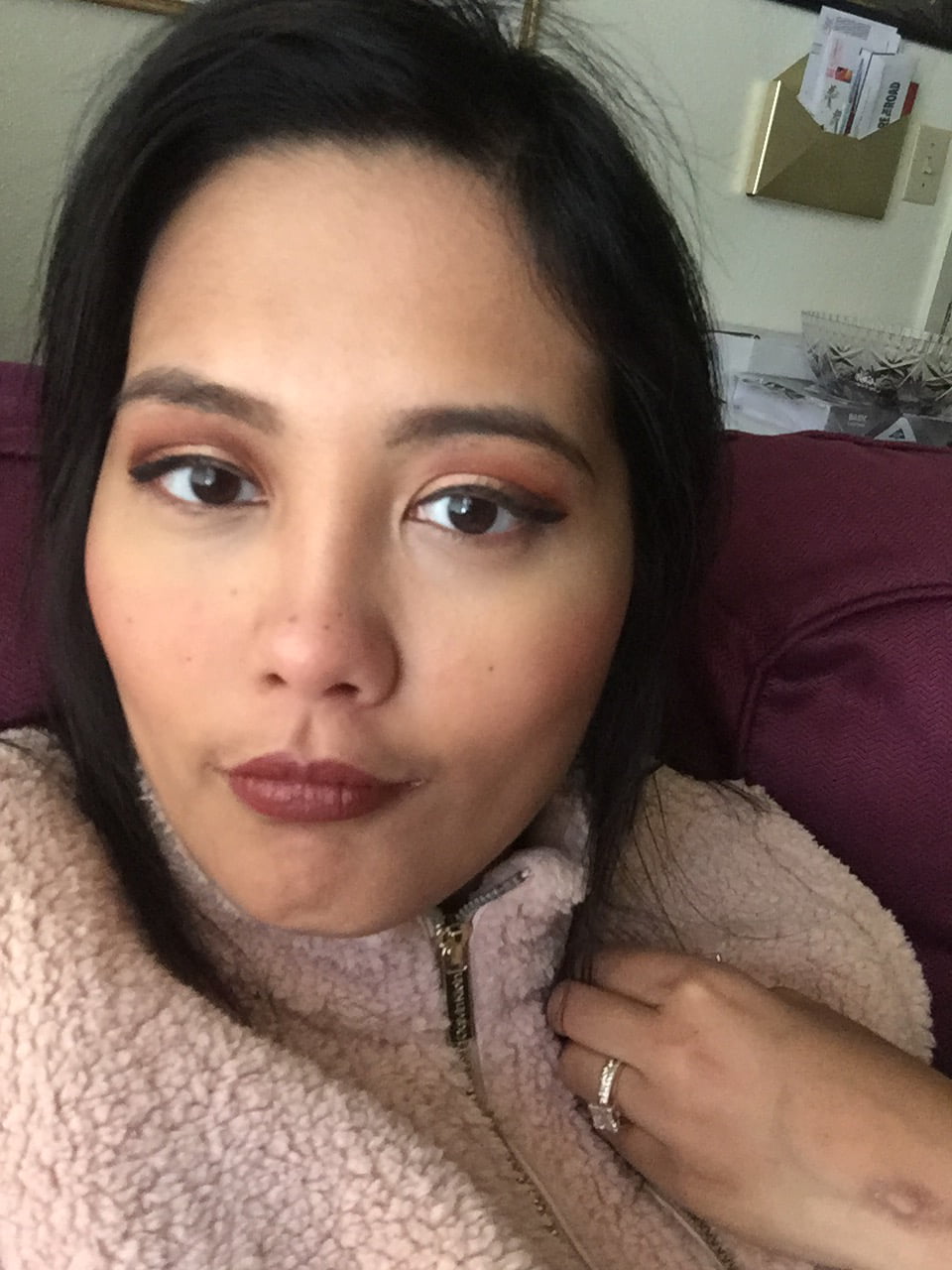 I really, really recommend basically anything in the Brown Sugar collection, especially if you are a woman of color and need some neutral shades of makeup. Even if a lot of the items sold out, I suggest you keep checking or signing up for an e-mail notification once it goes back in stock. For the price, the quality of the lipsticks and eyeshadow is amazing. Run, don't walk, to purchase if you can!
Have you purchased anything from ColourPop's Karrueche collection?
Hannah is a travel writer, graphic designer, and the founder/editor of Hannah on Horizon. She is based in Sacramento, California, living with her husband and two adorable dogs. She shares tips on how to experience luxury travel on any budget, and how to maximize time at each trip or destination, no matter what your budget or amount of vacation time at work. She enjoys making you feel like you have visited each destination with her through her storytelling and informative writing style.