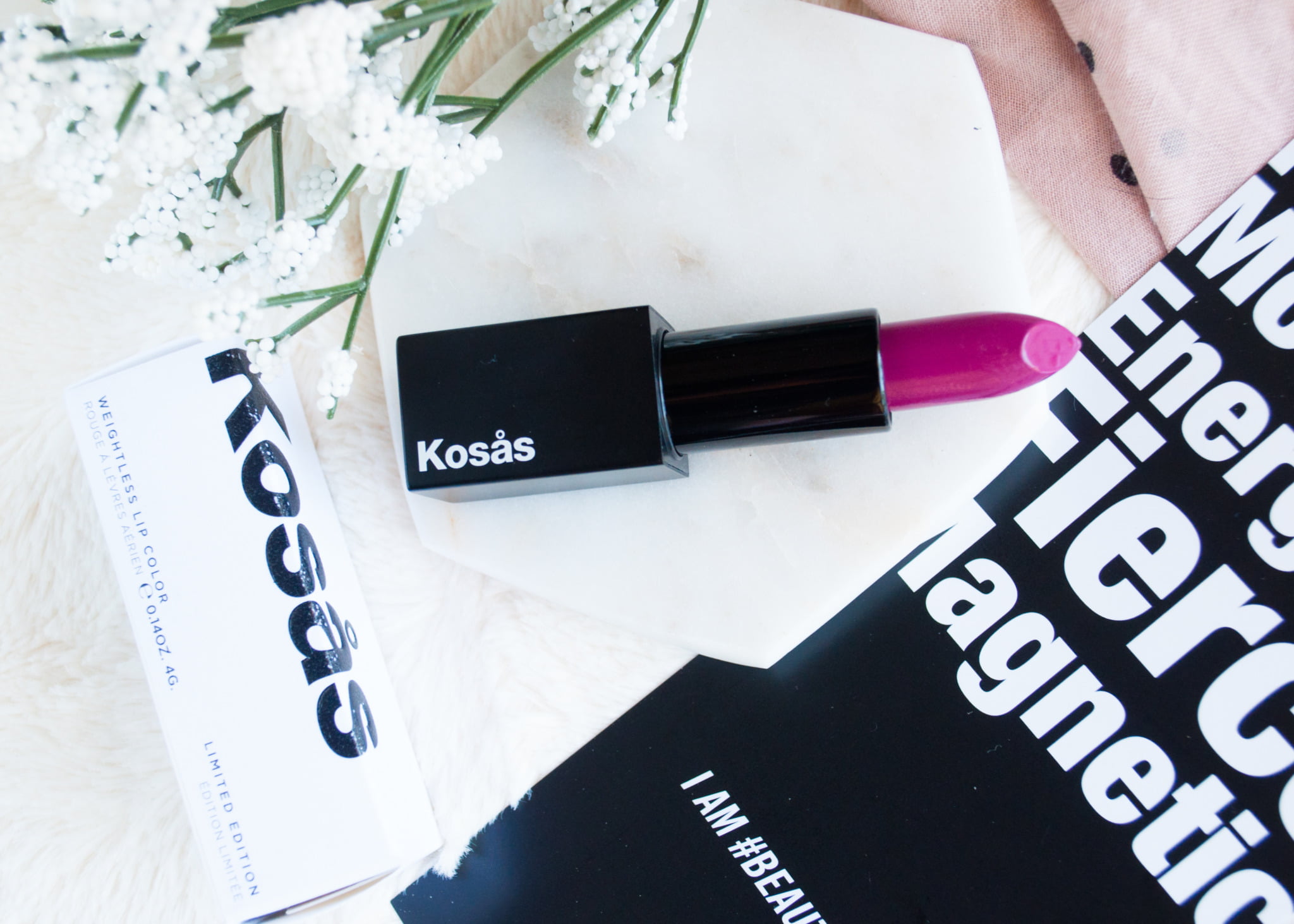 I know, I know…another hot pink lipstick. But I have two words: Limited Edition.
I've talked about my love for the Kosås lipsticks here, and I am here to share with you their newest shade: Violet Fury.
Violet Fury is a magenta lipstick shade that transforms into a hotter pink on warm skin and more berry on cool skin. Like the other shades, this one is creamy and does last through meals (as long as they aren't oily or messy to eat, like pizza or a burger). It does last a good 5–6 hours before I reapply. But it does leave a nice, beautiful summery stain, like Glossier's Generation G lipstick in "Crush". It comes with a sweet, vanilla smell too!
The vibrancy of violet sends a modern powerful message. It's beautiful without being too pretty. Powerful, but not girly. Feminine in its strength, not in its weakness. -Kosas Founder Sheena Yaitanes
At first glance at the models sporting this luscious color, Violet Fury resembled my other favorite Kosås lipstick shade, Royal. But they couldn't be any more different. Royal is a berry-red (it's actually cooler in person though it appears really warm in the swatch).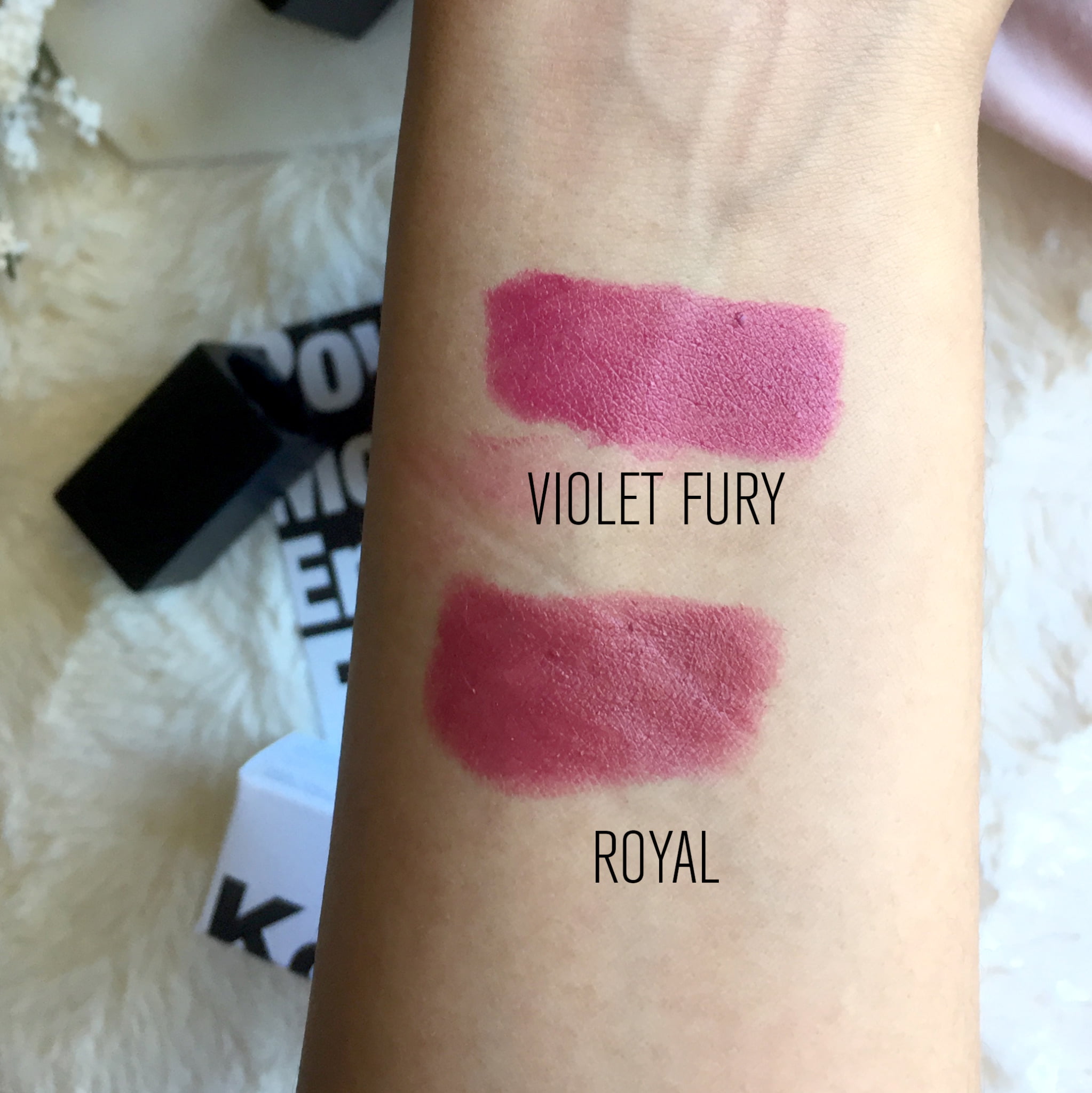 Unfortunately, Violet Fury is now out of stock, but you can click here and sign up to be notified when it goes back in stock. I highly recommend the shade "Royal" or Clove & Hallow's lipstick in "Blooming" as alternatives (and of course, both are green beauty brands). You can't go wrong with this beautiful, loud shade for the summer!
Hannah is a travel writer, graphic designer, and the founder/editor of Hannah on Horizon. She is based in Sacramento, California, living with her husband and two adorable dogs. She shares tips on how to experience luxury travel on any budget, and how to maximize time at each trip or destination, no matter what your budget or amount of vacation time at work. She enjoys making you feel like you have visited each destination with her through her storytelling and informative writing style.