I love it when some of my favorite beauty brands come to Ulta and Sephora—I'm a card-carrying member of both retailers and to me, that means earning more points and rewards! Kylie Cosmetics is now in Ulta and I couldn't be any more thrilled!
One thing I wasn't too happy about though was that there were only a limited amount of her shades in Ulta, so if there was a shade I wanted but wasn't listed, I would have to actually purchase it on her website but I wouldn't be able to earn my points (cue the tiny violin here). Also, most of the shades were only in-store purchases: you could only order a select few online. Luckily, I live 10 minutes away from Ulta so I was able to drive over there. However, I was so afraid that all of the shades I wanted would be completely sold out by the time I got there on the day it released. I'm happy to say that I got the shades I wanted and more as Christmas gifts!
Between testing different shades and removing them (thus drying out my lips in the process), I was able to pick my Kylie lip holy trinity: Shook, Dolce K and True Brown K.
Both Dolce K and True Brown K are matte formulas, and all of the matte lipsticks came in the lip kit with the lipliner, whereas Shook is a velvet matte formula. All of the velvets came as single lip products.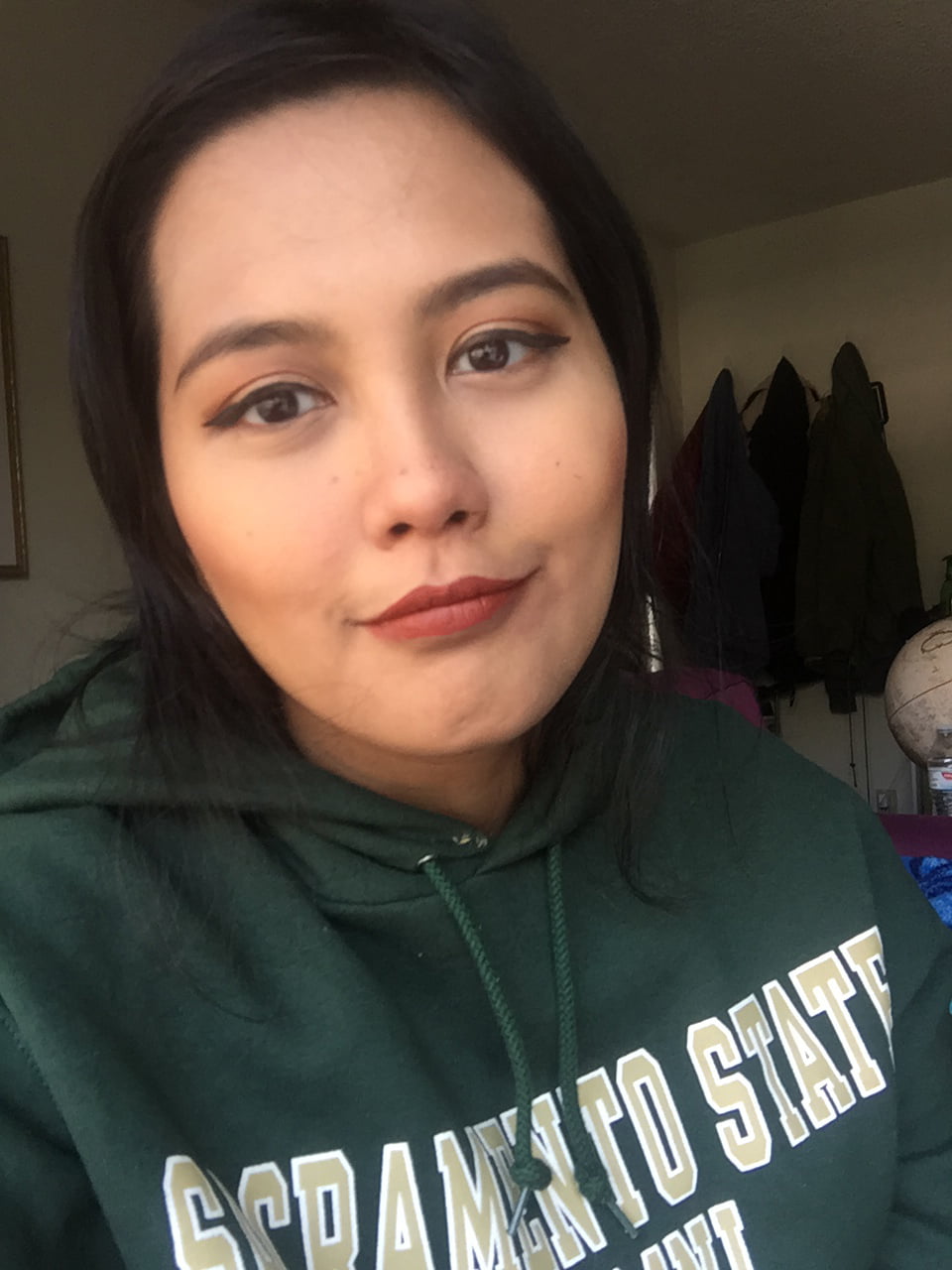 Out of all of the shades, this one is my favorite and most used! Shook is described as a "rich mahogany", which I agree with. It's like a deeper burnt red that screams fall and winter. It has a pop of color, but isn't as intimidating as a bright red lipstick and is easy to wear everyday and even for all seasons. Aside from the color, I love the velvet formula: it's a lot more comfortable than the mattes but lasts just as long (though it does bleed more).
I was actually pleasantly surprised with Dolce K, thinking it was too nude for me. It is a slightly lighter version of Kylie's Brown Sugar liquid lipstick (which yes, I have) but is described as a deep beige nude. I imagine it appears deeper on those with fair skin: for me, as long as I have color and foundation on my face, I can pull this off and not look dead.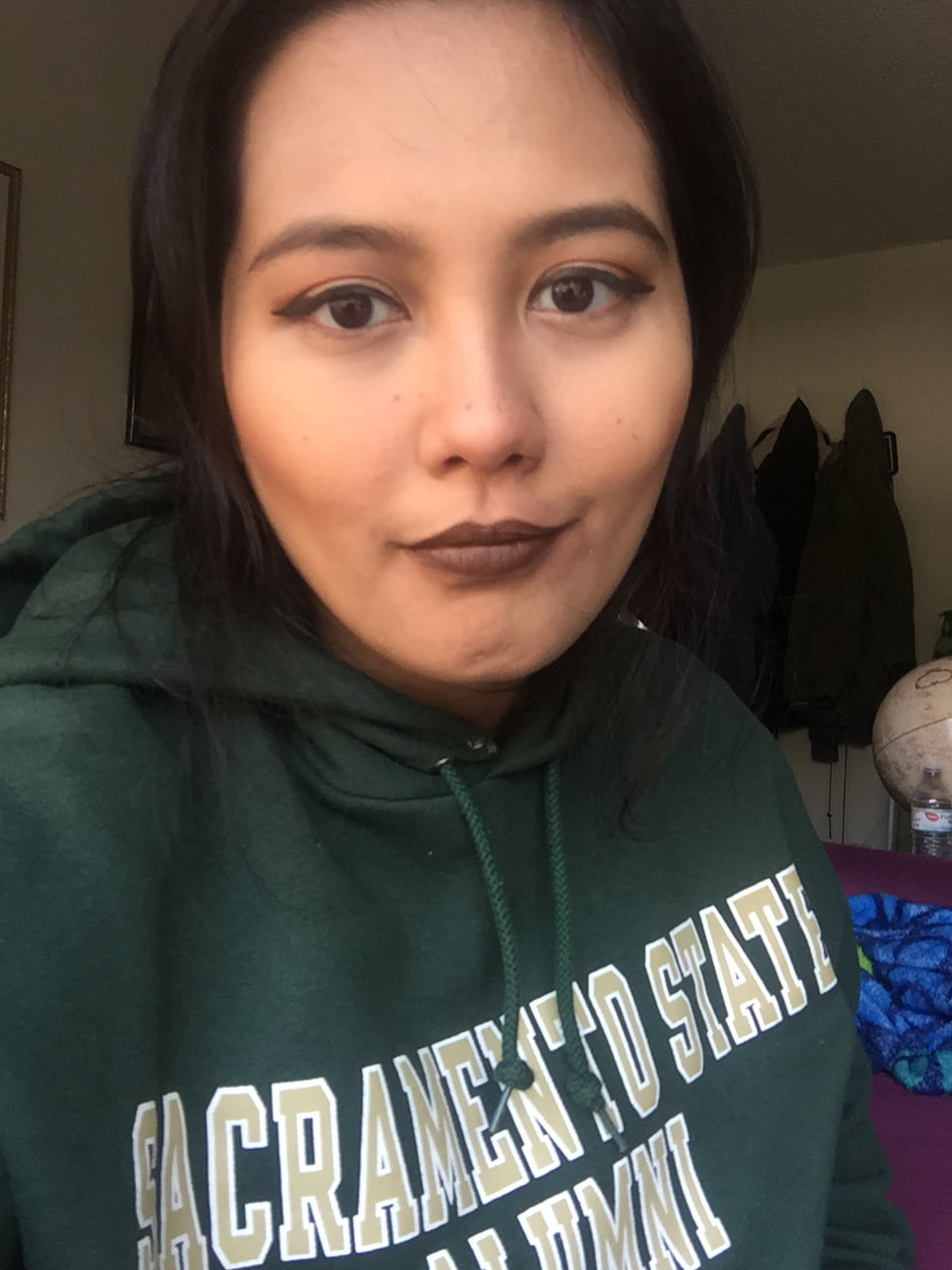 I saw my cousin wearing this on one of her Instagram posts and so I have been eyeing it for a while. She could totally pull it off because she was a teen in the late 90s/early 2000s. I was a 90s kid too so and I saw a lot of popstars growing up with this shade. It's edgy and definitely out of my comfort zone, but I absolutely love it!
I also got the Kristen Lip Kit for my mom and Mary Jo Lip Kit for my sister as Christmas presents. They don't know about this blog so they have no idea!
I really hope they do open up all the shades they have on Ulta to be purchased online. Otherwise, what is the point of selling Kylie's products anyway? Since not everyone lives near an Ulta and ordering online would be the only way they'd be able to purchase and earn points as well.
Have you purchased anything from Kyle Cosmetics? What is your favorite shade?
Hannah is a travel writer, graphic designer, and the founder/editor of Hannah on Horizon. She is based in Sacramento, California, living with her husband and two adorable dogs. She shares tips on how to experience luxury travel on any budget, and how to maximize time at each trip or destination, no matter what your budget or amount of vacation time at work. She enjoys making you feel like you have visited each destination with her through her storytelling and informative writing style.