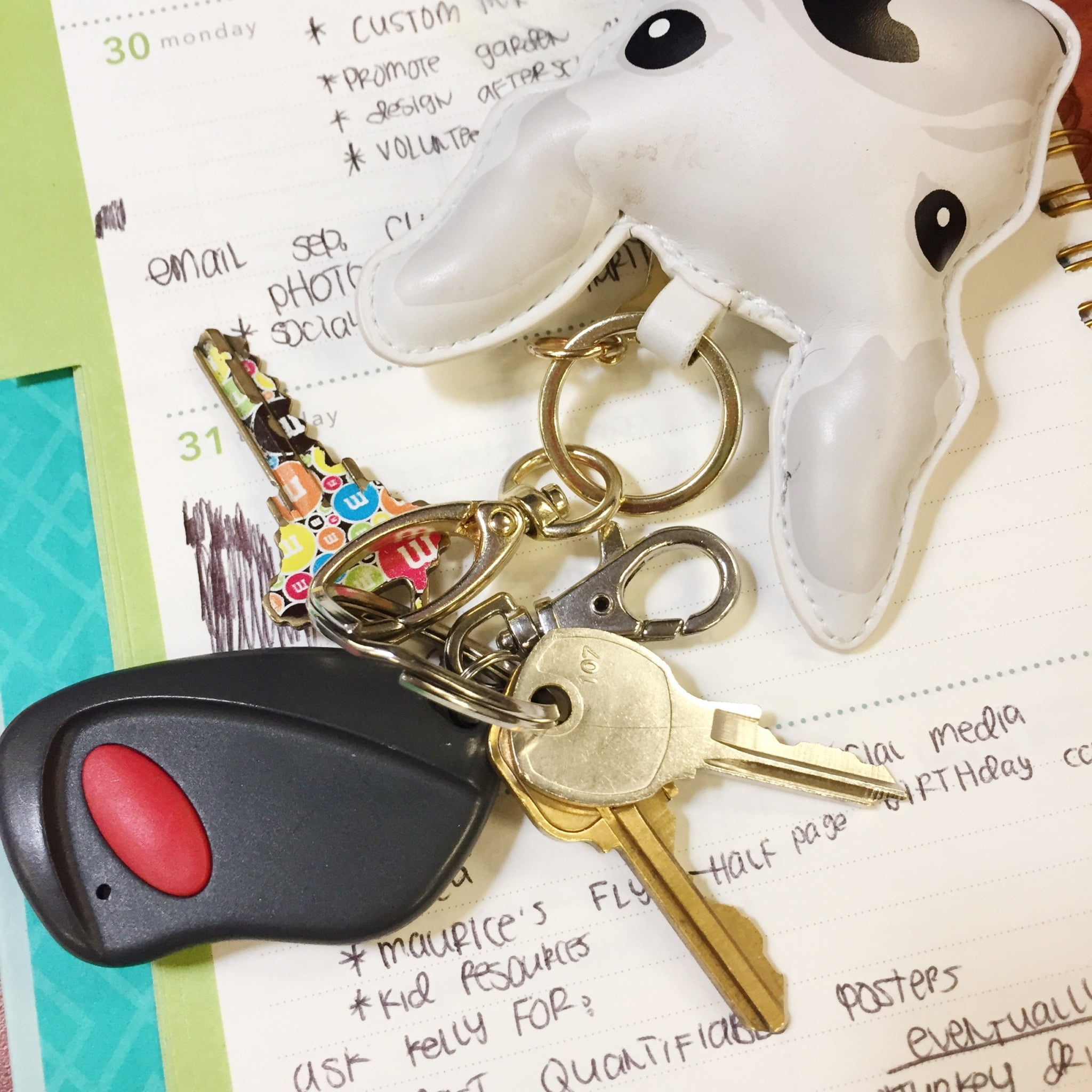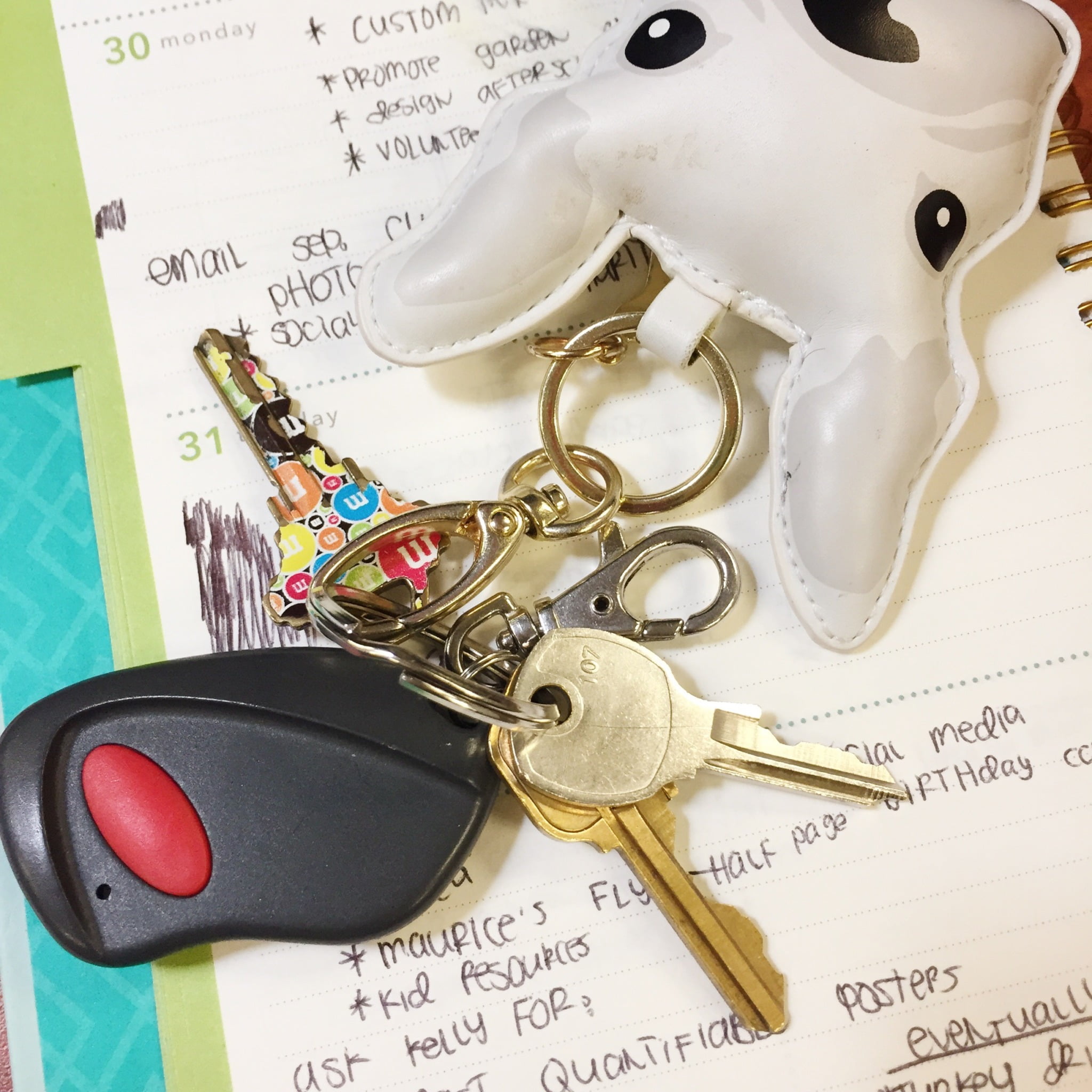 Living with a chronic illness brings a lot of grief and heaviness one's life. In my case with three different forms of lupus for the past 12 years, I've dealt with constant joint pain, fevers, weight gain from prednisone, hair loss from Cytoxan (which I just started taking since May), and worrying about my future. If there is absolutely ONE thing that frustrates me most, it's about the fact that I do get seizures and I [currently] cannot drive because of it.
Ever since I was a teen, I've always wanted to drive. When I hit my junior year in high school, I already saw some of my classmates getting their driver's license and parking their cars on the campus parking lot. In the U.S. (I'm just stating this because a lot of people who read my blog are from other countries, and a lot of U.K. bloggers start taking driving lessons at 17 or 18), turning 16 is a HUGE deal because that's the age you can start driving, so most people who turn 16 get a car (whether if it's a gift from their parents or if they bought it themselves). You can start to get your learner's permit when you turn 15. It's a sign of independence and one of the rites of passage to adulthood. I was pretty embarrassed about my dad taking me to school and when we moved to a house closer to my school during my junior year, he wouldn't let me walk because he was pretty overprotective. However, he has always been supportive of me being able to drive. He took me to the DMV numerous times to take my written permit and behind-the-wheel tests (both of which I have passed on the third tries). He and I practiced driving together. He and my mom gifted me with a new car as a graduation gift: a 2007 red Subaru Impreza which I eventually gave to my older sister, and then she and my brother-in-law sold it off. I eventually did get my driver's license a few months after high school and 2 months before I turned 18.
Fast forward to 2011: though I have been diagnosed with lupus for a few years during that time, that was the year I started REALLY flaring up. 2011 was a terrible year. I started off that year being hospitalized for the first time from being super-sick constantly from lupus. I was having chills and high fevers everyday for a week before my mom decided to call 911 and take me to the hospital, which I had to stay for 3 nights. I then had to quit my student assistant job because it was hard for me to manage work, school and having a chronic illness. A few months later, we were hit with the news that my dad was diagnosed with stage 4 lung cancer. Everyone's worlds crashed down. Though the doctor said he had 3 weeks to live, he took a medication (I'm so sorry, I forgot what it was called) that helped him live until he passed away in 2013.
Anyway, I also ended 2011 in the hospital AGAIN: this time, I found myself in the room with my dad, Cecilio, and pastor from the church we used to go to. I was told by everyone that I had a seizure and that my dad found my one morning convulsing on the living room floor. The MRI and CT scans showed that there was a bleed and inflammation in my brain that caused my stroke and seizure, which is known as lupus cerebritis. What I do remember was that the day before, I had a final in one of my classes and I was STRESSED to the max. I drove to Cecilio's house right after the final just completely breaking down. Then when I went back home, I could not sleep at all and I had to go downstairs to make tea (thank God I went downstairs otherwise my dad wouldn't have found me). I had a TON of crises: what if I failed all of my classes? What if I get kicked out of school? (I was on academic probation at the time from failing 2 class in Spring 2011 due to all of my personal issues, but I passed all of my classes after Fall 2011 and went back into good standing) Am I a failure to my parents because I would be graduating in 7–8 years instead of the usual 4–5? What am I going to major in if I don't do graphic design? Am I a failure because most people in their early 20s already have graduated and have jobs?
Because of that incident, I decided to take a semester off from my university and focus on getting better. I started taking speech therapy for a month because I lost a lot of my speech, and I was slurring frequently. I started taking 1 gram of keppra twice a day to keep my seizures at bay. My life seemed to improve. Then I got a letter from the DMV saying that my license has been suspended because of the seizure. In California, when you have a seizure or some sort of lapse of consciousness, you are suspended from driving for 3–6 months. Then you have to see a neurologist and they evaluate you (movements, speech, etc.) to see if you are capable of driving, and you have to give them a driver evaluation form for them to sign stating whether or not you are OK to drive.
I eventually got my license back in September 2012. Let me make my long story short to not bore you with any more details: I had a seizure again in May 2013 from not taking my medication as prescribed, which was my fault. I got my license back again in November 2013, about a week before Thanksgiving. Yay! Then, I went to the Philippines with my mom and sister in January 2014. From there, I had ANOTHER seizure. It was so disheartening, especially with getting my license back barely 2 months before, followed by another one in June 2014. So basically, I couldn't drive for all of 2014 except for the first few weeks before I went to the Philippines. I had to have my brother-in-law drop me off and pick me up at school everyday. I so badly wanted to get an internship or part-time graphic design student job while I was in school to build my career from the ground up, but I could not because of lack of transportation: my brother-in-law had his own life (being the husband to my sister and dad to my nieces) and I could not expect him to dedicate it around taking me everywhere, and Cecilio couldn't either because he was working full-time and we were living 40 minutes apart at the time. He did pick me up as much as he could though. Because of this, I felt behind all of my classmates. It made me more depressed, thus causing me to half-ass a lot of my projects and making me feel worse about my own work and skills as a designer.
I finally did get my license back once again in March 2015, during my final semester. From then until May of this year, I was constantly driving around a lot. In fact, I had to drive around a lot during my first few months at my current job, coordinating and picking up food for our volunteers days before the Thanksgiving run (and we host one of the biggest Thanksgiving runs in the U.S.) I even got to drive the golf carts at my old internship 2 years ago!
Now that I had a seizure in May, I cannot drive. I should've known though: I was getting severe vertigo, headaches and fevers everyday since February. I got into a pretty bad car accident the day before my seizure: I was supposed to go to a doctor's appointment and I was swerving so badly while I was driving, I could not control it at all. I fell off an overpass and crashed into someone's fence and tree: thank God I got out of the car, uninjured and was able to call 911. But my brain wasn't all there and my texts to my mom and Cecilio was all jumbled and made no sense.
Because of my accident and seizure, I got a letter from the DMV stating that I needed to get the driver evaluation form signed by a doctor and submit it or else my license would get suspended. So I booked an appointment to see a neurologist, a month and a half after my seizure and hospitalization. He filled out the form while I was there, and he wrote and told me that as long as I haven't been getting seizures since my hospitalization, I am ok to drive. This made me hopeful, and I eventually turned this in to the DMV. However, my heart sunk a few weeks later when I got a letter in the mail from them saying that based on the police notes and my doctor's notes, they would have to suspend my license. They stated that I did have a right to get a hearing though. So I called the DMV a week later and asked if I could get a hearing, and the lady I spoke with said that they got the doctor's notes and police notes mixed up and that they would reverse my suspension, and that someone would call me the next day. I was happy but very cautious about being too happy, because I do not trust the DMV (who does?) I called them the next day, and spoke to a different lady and she said that they never reversed my suspension. (see how unreliable they are?) And then the NEXT day I got a call from THEM, saying that I would get a letter in the mail about getting a hearing. It turns out they actually did reverse it and I did have my hearing last week on the phone with an officer. We went over the police notes, my doctor's notes and medical history. I am expecting a letter this week with the final status of my license, whether if it will be reinstated fully, with limitations, suspended or revoked. I'm nervous as hell, and I know I should trust God no matter what but it's hard to see the good when you're going through the storm.
I love driving, and even though I get tired or frustrated or had days where I would rather be the passenger, I love the freedom and independence driving gave me. I don't like relying on others to take me to wherever I need to go. Also, whenever Cecilio and I took trips to SoCal, I would drive for about an hour to let him rest for a bit. I really hope I can get my license back soon, because it is really tough and expensive to take Uber everyday to work (though Cecilio picks me up thankfully). I would love to get more involved in work events again, or go to our other location from time to time (the organization I work for has 2 locations). I have been back to Pure Barre again 3 times a week because Cecilio has been convincing me that I should go since I'm paying for it and he is willing to take me. If I do get my license back though, I plan to go 4–5 times a week. I'm so happy to be going back there again for my physical and mental health: it's one of the places where I can feel like a normal, healthy person and detach myself from this horrible disease.
If/when I do get my license back, there's another hurdle: searching for a new car, especially because I don't have the best credit score (and I'm honestly terrified of checking it). But that will be easier than fighting the DMV and my disease in general.
I'm getting a lot better now, and sometimes it feels like that flare-up never happened. I am currently taking Cytoxan to help me go back into remission and to taper my prednisone quicker. But at the same time, I don't fully trust my body. If all of this can happen while I take medications consistently, how can I? What if this happens again? Or worse? What if God really doesn't want to heal me? Does He even hear or care about my cries? I've been wrestling with this, because yes there have been stories where He has healed the blind and the lame, but I also have that passage ingrained in my head about how God did not heal Paul or take away the thorn in his flesh so to keep him humble and not conceited. Why is this the thorn in my flesh? But in a way, God is also healing me through the doctors, the medications and Cytoxan. I am just wrestling right now emotionally and spiritually.
Hannah is a travel writer, graphic designer, and the founder/editor of Hannah on Horizon. She is based in Sacramento, California, living with her husband and two adorable dogs. She shares tips on how to experience luxury travel on any budget, and how to maximize time at each trip or destination, no matter what your budget or amount of vacation time at work. She enjoys making you feel like you have visited each destination with her through her storytelling and informative writing style.