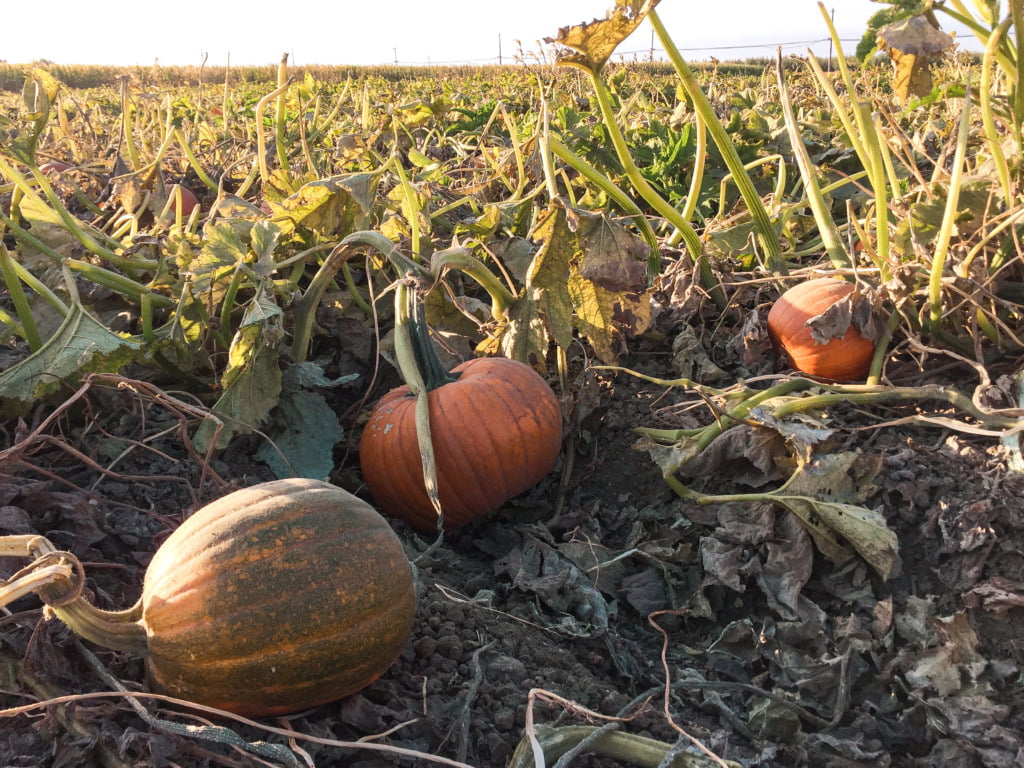 Disclaimer: This post uses affiliate links, which means I make a commission if you book through this post. If you do decide to book using my links, thank you so much for your support!
Fall is an amazing time in Sacramento. Though the weather starts to cool off in mid-October, the crispy, jewel-toned red and gold leaves adorn the streets. After all, Sacramento is The City of Trees (their original nickname on the waterfront before it got changed to Farm to Fork Capital). From apple picking and leaf peeping to hiking in the Foothills and running turkey trots, the fall activities in Sacramento are endless! Sacramentans welcome the cool, crisp air and partake in some of our most festive traditions.
If you find yourself heading out to Northern California, do not skip out on these fun fall activities in Sacramento!
Note: Not all of these are specifically in the Sacramento city. But they are all in the vicinity or in the Sacramento Metropolitan Area (with the exception of Cool Patch Pumpkins in Dixon, CA, which is 45 minutes away and a popular pumpkin patch that Sacramentans love to visit).
Apple Hill for all the apple goodies
No fall activity in Sacramento would be complete a trip to Apple Hill. Although it's 45 minutes away located in the foothills, Sacramentans love making the trek for getting in the autumnal spirit. Apple Hill is most famous for its orchards for apple picking, along with its signature apple donuts, ciders, and shakes. There are also fun, family-friendly activities like pony rides, fishing, and getting your face painted by one of the many craft booths.
Have lunch at one of the many booths offering tacos, burgers, or hot dogs!
And if you are looking for a pumpkin patch, you have come to the right place. A few miles away from High Hill Ranch, Boa Vista's pumpkin patch is open until Halloween.
High Hill Ranch
2901 High Hill Road
Placerville, CA 95667
Boa Vista Pumpkin Patch
2952 Carson Road
Placerville, CA 95668
Farm-to-Fork Street Festival for delicious food and music
3rd Street to 7th Street
Sacramento, CA 95814
Since 2013, the Farm-to-Fork Festival has been a new traditional event highlighting Sacramento's food scene, especially since restaurants source their ingredients from the hundreds of farms near us. The 2-day event stretches a mile long from the State Capitol all the way to the Tower Bridge, lined with food trucks and booths from cooking demos, nonprofits, agricultural businesses, government organizations, and more. Some of these vendors also include beer and wine tasting from local distilleries and vineyards!
This year, the Farm-to-Fork Street Festival will be held on Friday, September 22 from 4 pm–9 pm and Saturday, September 23 from 11 am–9 pm.
Visit this pumpkin patch with the biggest corn maze in the world
Cool Patch Pumpkins
6150 Dixon Ave W
Dixon, CA 95620
While there are many pumpkin patches in the Sacramento area, the Cool Patch in Dixon also has a hayride, concession stand, coffee cart, and one of the largest corn mazes in the world. The maze was awarded the "largest temporary corn maze" in the 2007 and 2014 Guinness Book of World Records. It is harvested from over 3 million stalks of corn! Even though it's open to the public every fall, the Cool Pumpkin Patch is still a working farm and you will encounter a tractor.
Other pumpkin patches in or near Sacramento
Sacramento County
Yolo County
Placer County
Leaf peeping at two of Sacramento's university campuses
Because Sacramento is the City of Trees, you can go to any park, street, or corner and find gold or ruby-red leaves everywhere. But in my opinion, the best locations for leaf peeping are in Sacramento State University and UC Davis, the main campuses in the area (I graduated from the former, and Cecilio from the latter). Both campuses have arboretums, although UC Davis' is much larger. Sac State's arboretum is small and charming, and their campus quads are filled with trees that feel magical once autumn rolls around.
Oktoberfest at Sacramento Turn Verein
3349 J Street
Sacramento, CA 95816
Can't go to Munich to experience the world's largest beer festival? Don't worry, some of the fall activities in Sacramento include breweries hosting their own version, so break out your own dirndls and lederhosens. There are multiple Oktoberfests going on in Sactown, especially because we have a vibrant beer scene. But I highly recommend going to Sacramento Turn Verein for an authentic German experience. The event will be held on October 13 & 14.
A turnverein is a traditional German gymnastics club. Today, the Sacramento Turn Verein hosts traditional German festivals and events throughout the year, including Sac's only Christmas Market.
Hike on the Foothills
Sacramentans hike all year round, but personally, I find that fall is the best time for hitting the trails. You're not melting from that valley summer heat during the summer, you're not freezing your butt off like you would during the winter, and you are dodging spring's pollen-inducing sneezes. The air is crisp and cool against your skin but you can feel your temperature rise a tiny bit by those strides, giving you a nice flush. And you won't be gasping for air like you would during the summer.
I can't recommend the North Fork of the American River enough. The canyon is about 2,000 feet above the river! Be careful if you're scared of heights. But you then are just treated to epic views of the hills and the river. Afterward, treat yourself to some lunch and a beer at Auburn nearby!
Run one of the largest Thanksgiving races in the country, to feed the Hungry
Run to Feed the Hungry is one of the largest Thanksgiving races in the US. You have the option to run, or walk (because let's face it, you kinda have to walk when there's a crowd of almost 30,000 participants) the 10k or 5k race. The routes start and end in Sac State, and lead you to the mansions of the Fabulous Forties neighborhood with colorful trees and leaves all around.
The best part about Run to Feed the Hungry is that all proceeds go to Sacramento Food Bank & Family Services and their efforts to feed a food insecure population in Sacramento County. Register today!
Wrapping up fall activities in Sacramento
Fall is truly the best time to visit Sacramento, not only for the great weather but for the fun, festive events the moment Labor Day ends all the way until Thanksgiving. And no matter what, anyone of all ages can enjoy the autumnal spirit from a simple red leaf to the morning energy from Run to Feed the Hungry.
Hannah is a travel writer, graphic designer, and the founder/editor of Hannah on Horizon. She is based in Sacramento, California, living with her husband and two adorable dogs. She shares tips on how to experience luxury travel on any budget, and how to maximize time at each trip or destination, no matter what your budget or amount of vacation time at work. She enjoys making you feel like you have visited each destination with her through her storytelling and informative writing style.